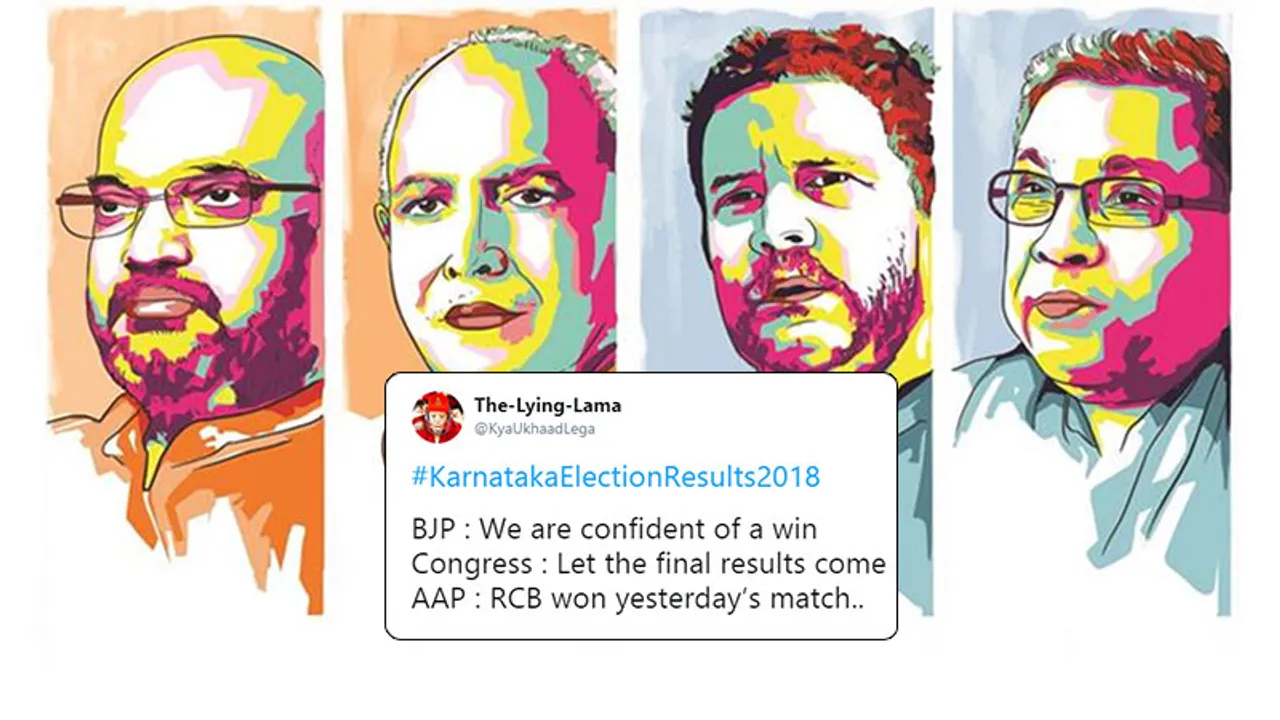 Win or lose there will always be Karnataka Election jokes as Twitter erupts with jokes, memes, and hilarity.
With the BJP crossing the majority mark in the Karnataka assembly polls, users have taken over Twitter, with jokes of course. With immense creativity and an impeccable combination of wits and humour, even Singham, Infinity War and IPL could not escape the clutches of these tweets.
Some are BJP, some are pro-Congress, but hell, they're funny. Elections will come and go, but jokes, stay forever! No kidding (pun of course intended). You can cringe on them or you can laugh your ass off but you just simply can't ignore them.
Ghar se nikalte he, bhot kuch ho gaya…
2. Singham forever!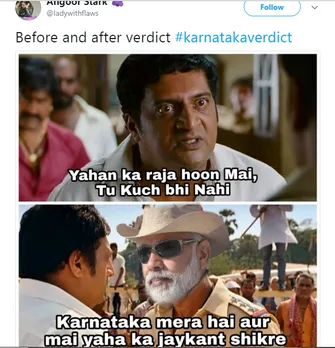 3. Is just me or everyone is looking at Virat?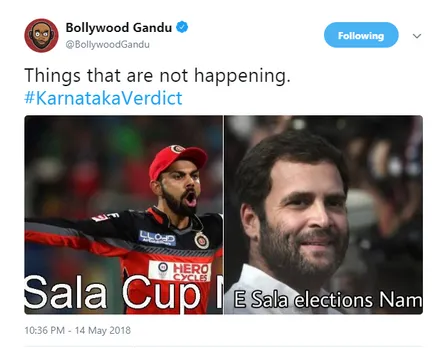 4. Well, well, well…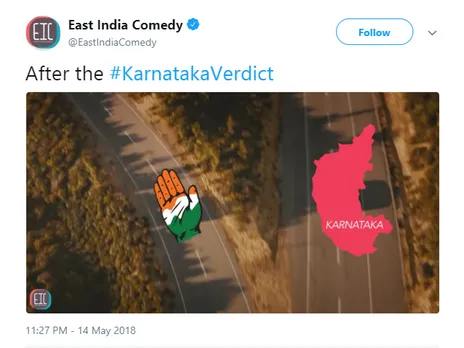 5. What is it that you're smoking Arnab? I want it too…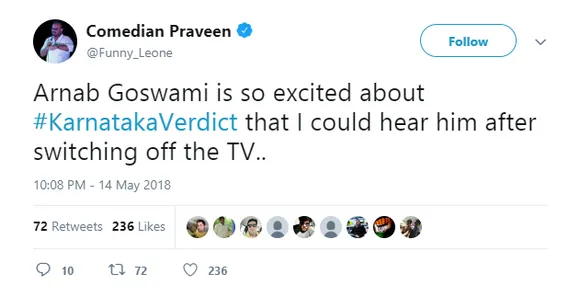 6. I really don't know what to say…

7. Hahahahaha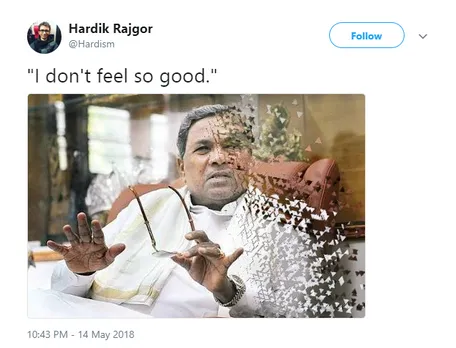 8. LOL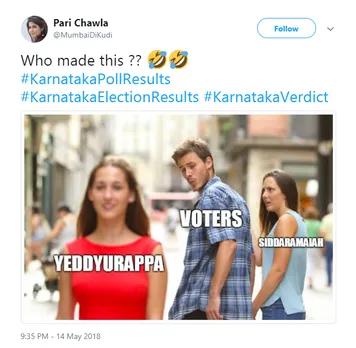 9. This man!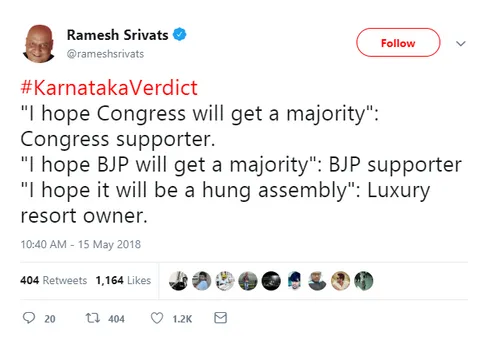 10. AAP got their priorities straight!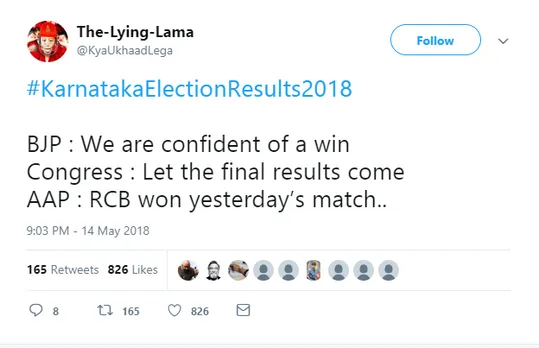 There only one winner and we don't care who it is as long as there are jokes and memes and oodles of laughing.
Featured Image Source