Don't want to waste your money on movies that are not worth it? So how do you find out on the go and save yourself from reading the lengthy paid reviews in papers and on TV. Here's how - Simply follow these not so conventional channels to stay updated on latest movies
Subscribe to this excellent channel for your weekly dose of film reviews, delivered by critic Aniruddha Guha, who gives you funny and no non-sense reviews on the latest film releases, in under 90 seconds! Yes you heard that right. So if you hate watching those long, boring and detailed review of films, this channel is for you.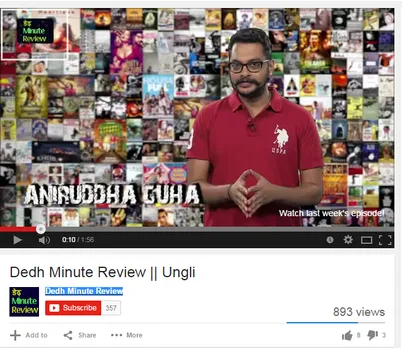 Friday Double Bill is the online review channel hosted by renowned film critic, journalist and author Mayank Shekhar and film maker and author Fahad Samar. Subscribe to their channel to watch detailed reviews of newly released Bollywood, Hollywood and Regional flicks.

Subscribe to this channel if you're the one who reads reviews before spending your hard earned money on movie tickets. This channel will give you a truthful & no holes barred review of your latest Bollywood movies which will help you decide your next Friday night movie.
This  channel claims to be India's premier entertainment portal. They review Bollywood movies and also interview film goers after they've exited the cinema hall which guarantees you a genuine reaction right from the viewers.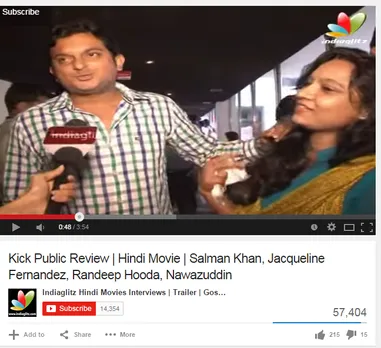 Not your average film critic. Kanan Gill and Biswa review Bollywood movies that sometimes make you question the laws of science. Subscribe to this channel to get your dose of laughs on illogical Bollywood movies.
This movie review channel is hosted by News personality Komal Nahata, who reveals everything the film is about. If you don't want to waste 2 hours on a single movie, watch his reviews which covers everything from the plot points to the scope of improvement in the movie.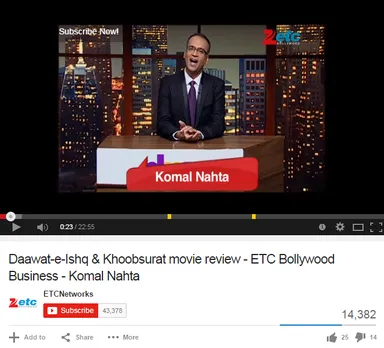 Subscribe to this fairly new channel on YouTube which mocks all the super flop big budget movies that missed being the blockbuster for the year.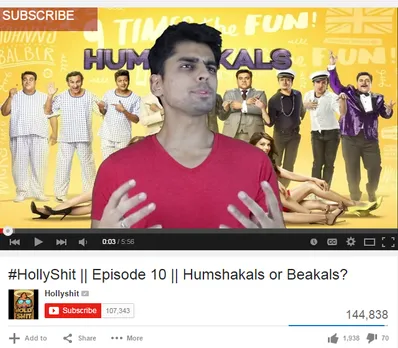 The less said about this channel, the better. KRK who is "apparently" a self-proclaimed actor, critic and director gives his take on recent movies. The review makes no sense at all as he takes to ranting about all other irrelevant factors. But his channel gets views nonetheless, as he brings in the entertainment factor.

Get your daily dose of box office reports and Bollywood gossip right here in this channel. Find all the latest, hot and happening piece of videos in this channel.
Film Companion channel offers users a curated look at cinema – Bollywood, Hollywood and beyond. The Film Companion features film reviews video on-location stories and recommendations. In short, this channel is everything you need to enhance your cinematic experience.