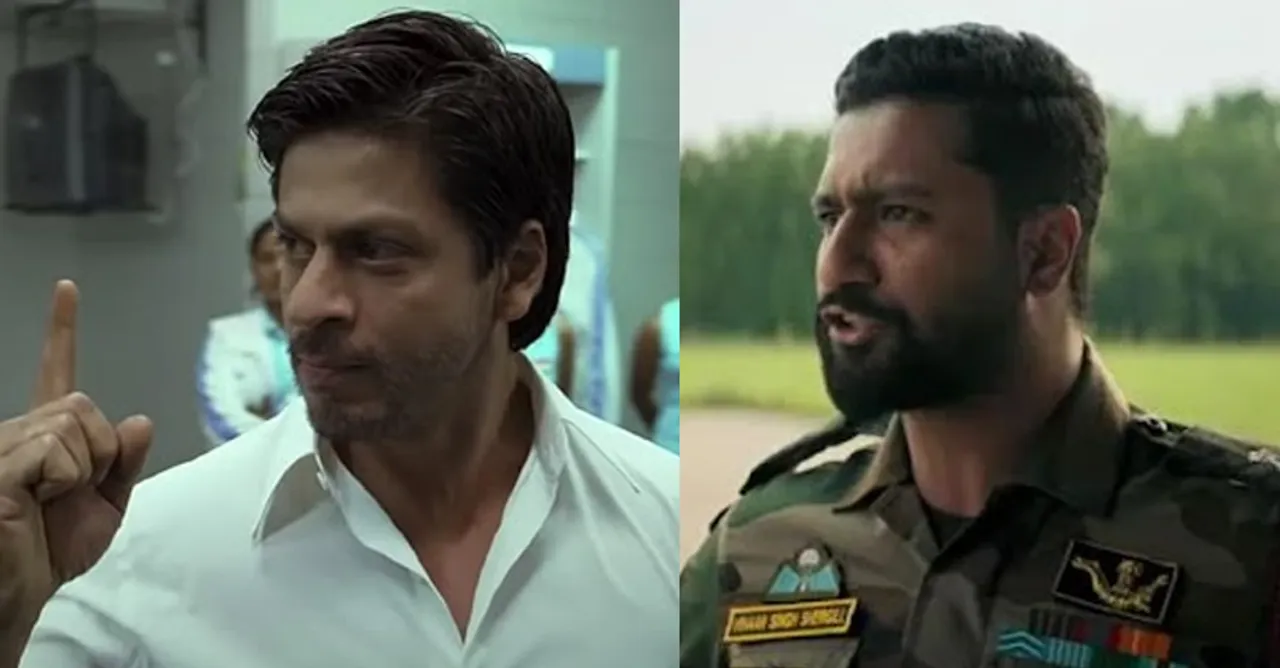 It's our 74th Republic Day and here are some motivational scenes from Bollywood movies that serve as the perfect way to celebrate this day!
Bollywood has always been a hub for patriotic movies. While the stories are about igniting feelings of love and patriotism for your country, the one thing that stands out the most amongst these movies are their motivational scenes. Be it an impactful speech that is so well written you'll know it by heart or sometimes a scene with no dialogues and exemplary background music is enough to make the audience feel motivated. The motivation too can be of various kinds. Some might feel motivated to do better for our country and some might feel motivated to achieve their long term goals in life. These scenes and speeches from patriotic movies highlight the essence of our culture and what we stand for as citizens of India. Our principles, how we strive to work hard and live an honest life is all so well embodied by the main protagonists of these films. 
From 'How's the Josh?' in Uri to 'Vatan ke aage kuch nahi, khud bhi nahi' in Raazi, we've all had goosebumps and got teary eyed after watching these scenes. Or that 'sattar minute' speech from Chak De India which honestly would not be the same without Shahrukh Khan. It's still given as an example years after its release, to go out there and get what you wanna achieve. Or you can also go back to watching classics like Border, Swades and Lagaan. Even a movie like Kabhi Khushi Kabhie Gham that's as far as it could be from the patriotic genre, still celebrates the beauty of being Indian. We all know Anjali is the flag bearer of 'Saare jahaan se acha Hindustan humara' and that scene of her son singing the national anthem with his entire class is etched in our hearts.
So when better than Republic Day to reminisce these patriotic scenes from Bollywood movies over the years?
Our Josh is always High when we're watching Uri!
The climax speech that Aamir Khan gave in Rang De Basanti, resonates with the youth even today!
"Tiranga lehra kar aaoonga, nahi toh usmein lipat kar aaoonga, lekin aaoonga zaroor'' Shershaah showed us the impactful words of a soldier. 
'Sattar minute hai tumhare pass'... Yes, we know you read that in Shahrukh's voice too!
Given a choice between saving her husband or choosing her country..she without a doubt said 'vatan ke aage kuch bhi nahi'
We all sing our national anthem with pride but it totally hits different when singing it in a foreign country in a room full of people who are also standing up out of respect for your nation.
Shahrukh Khan wins hearts again with this scene in Swades, his expressions are enough to bring tears to our eyes. In an impactful scene where he realises the problems the future of his country is facing, that thought itself motivates him to do better for them!
A motivational cry of war in Kesari that will never be forgotten 
We've all sung this song from Lakshya at the top of our lungs at various occasions, especially in school!
Lagaan, a film about victory and regaining your glory cannot be missed out on Republic Day!
The march at the end in Phir Bhi Dil Hai Hindustani after Shahrukh's speech stands true to the fact that united we stand and divided we fall!
Akshay Kumar's speech in Namastey London about India's rich culture and the progress it has made over the years is the best reply to anyone who thinks that we're lesser than them!
Which of these motivational scenes from Bollywood movies is your ultimate favourite? Tell us in the comments below!
For more entertainment content, follow us at @socialketchupbinge