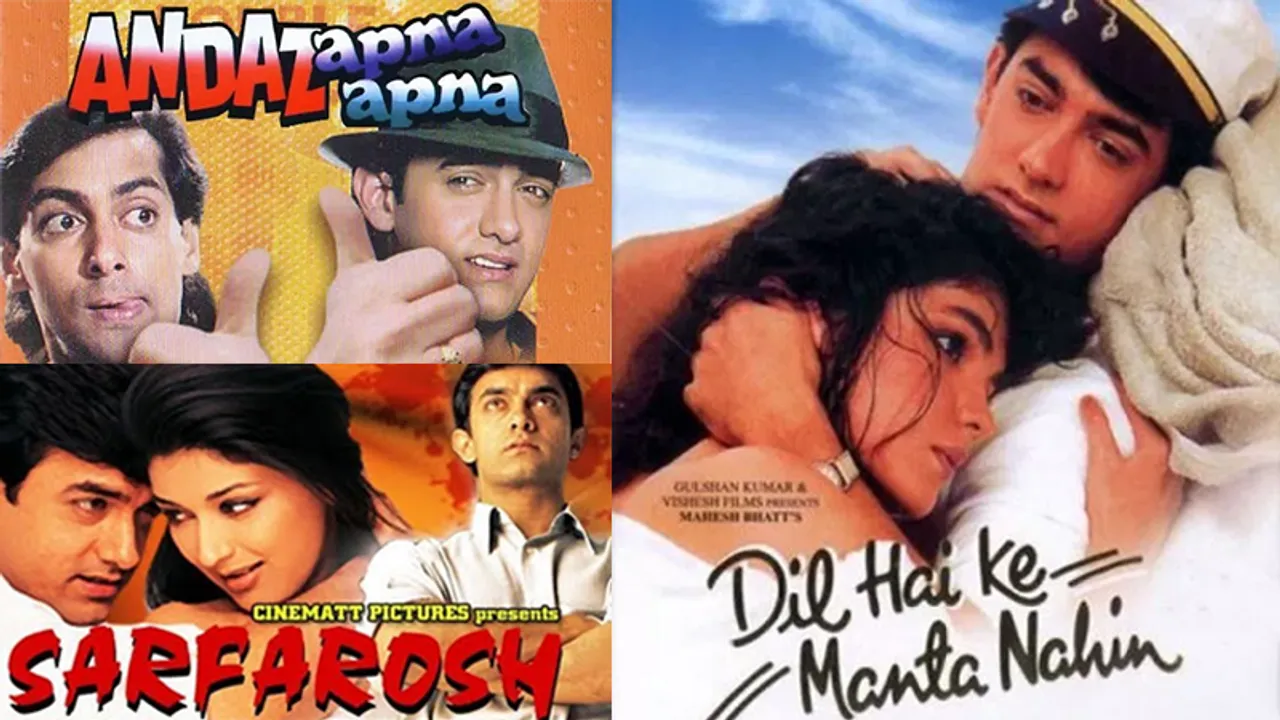 The one and only Aamir Khan turns 53 today and what better way to commemorate this special day than to revisit some of the most iconic Aamir Khan movies!
Not many have the good fortune of boasting of a name that reflects their personality, their work ethic and their hard work so perfectly. Affectionately, and deservedly so, known as Mr. Perfectionist, he has featured in some of the most record breaking, critically acclaimed and highly rated blockbusters throughout his stellar career. These 14 iconic Aamir Khan movies are proof of his acting calibre.
Starting off as the lovable boy next door during the initial phase of his career, Aamir Khan starred in a handful of superhit films that are and will continue to be listed in his best works.
From the young and naive Sanju from Jo Jeeta Wohi Sikandar, to the brawny Siddhu in Ghulam, and who can forget the brash yet naive Munna from Rangeela, and how can we forget the dashing AF Amar from Andaz Apna Apna. Some of his most memorable roles in some of the most iconic Aamir Khan movies to have hit the screens.
Also Read: #Video- Donald Trump singing Havana proves God exists and makes memes
True, he has had tremendous success with his recent films, but his wonderful work during the 80s and 90s should never be forgotten or overlooked. Thus, we present some of the best, classic and most iconic Aamir Khan movies.
Raja Hindustani (1996)
2. Dil (1990)
3. Ishq (1997)
4. Mann (1999)
5. Lagaan (2001)
6. Raakh (1989)
7. Qayamat Se Qayamat Tak (1988)
8. Dil Hai Ke Maanta Nehi (1991)
9. Jo Jita Wohi Sikkandar (1992)
10. Hum Hai Rahi Pyaar Ke ( 1993)
11. Rangeela (1995)
12. Ghulam (1998)
13. Sarfarosh
14. Andaaz Apna Apna 
Now that's what you call a perfectionist! Happy Birthday Aamir Khan. Keep rocking.