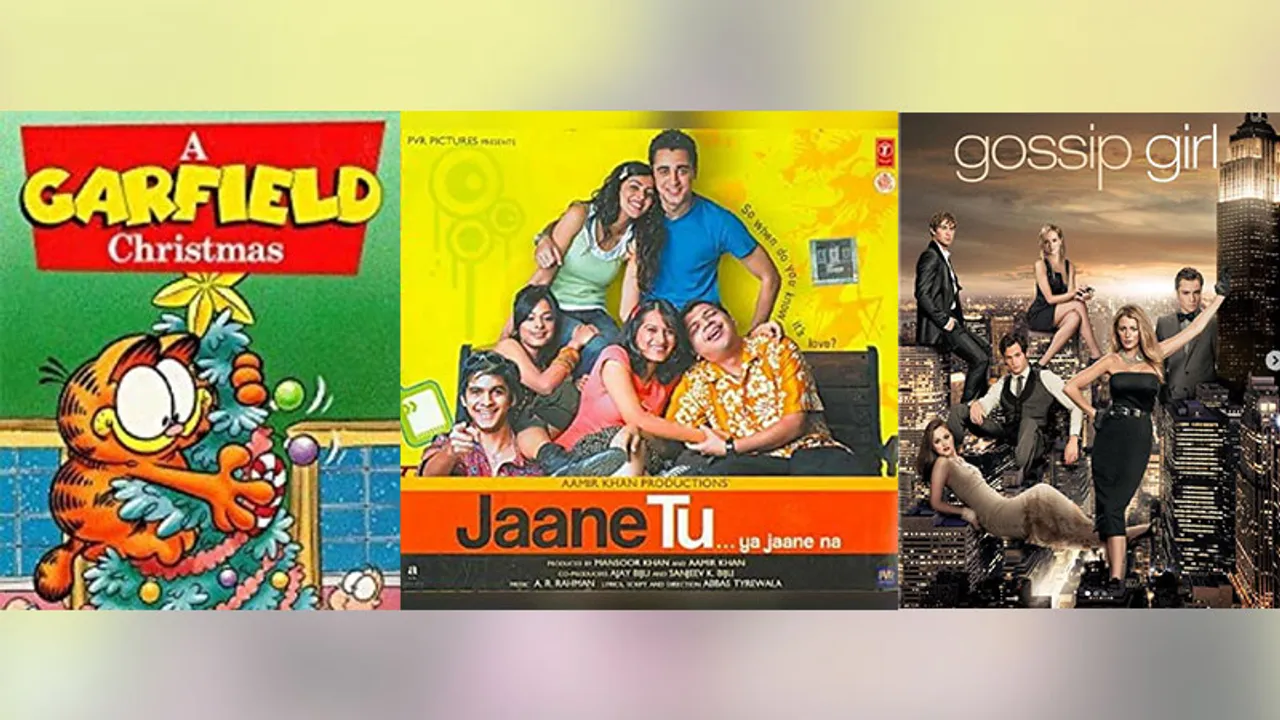 When someone uses the phrase, "10 years ago", my brain has an image of the 90s, not 2008! Yes! 2008 was a decade ago, and I can't decide whether I'm growing up too fast or the world just went into super forward mode! Nonetheless, there are a few things that belong in 2008 that make us go "What were we thinking?"
Remember when we used to religiously wait for another SRK movie that would give us unrealistic goals about our love lives? Or another Jonas Brothers song that would be on repeat on our i-pods? Doesn't seem too far back, does it? It still takes me by a little bit of shock to think this was all 10 years ago.
As we approach 2019, we compiled a list of things you did back in 2008 to give a nostalgic ride before the year ends! Take a look:
1. Netflix and chill? Nah. We used to bite our nails over Gossip Girl! P.S.- I did not expect Dan Humphrey to be the Gossip Girl!
2. Remember the time when you thought you wouldn't ever be able to live without your BBM? And to think i-phone wasn't even in the big leagues back then!
3. Jai and Aditi was everyone's favorite couple and suddenly every teenager around started trying to find love in their best friends! (Honestly, I'm sure it made things awkward between a lot of them!)
4. We saw a lot of amazing work by Bollywood in 2008, with films like Ghajini, Race, Fashion, and Jodhaa Akbar (a hell lot of good songs too from these movies!)
5. While we're on the subject of movies, how can we forget that Avengers Endgame is coming out in 2019! Did you know that the first movie edition of your favorite Iron Man and The Incredible Hulk came out a decade ago?
6. Was it even a party if you didn't shake your legs to Pappu Can't Dance Saala?
7. If you liked it, then you should have put a ring on it! No boys, I'm not trying to give you relationship advice, I'm just trying to remind everyone that Beyonce's iconic song 'Single Ladies' came out in 2008!
8. In this day of social media and everything and anything going viral, realizing that 2008 was the time when Garfield memes were on its peak makes me smile wide.
9. As I mentioned, Bollywood gave excellent movies that year –we finally produced a masterpiece like Slumdog Millionaire! It was one of the proudest moments for India to have won an Oscar for it.
10. I still haven't figured out why no one stopped me from going out when I wore those crinkly dresses or the big Blair Waldorf headbands! Someone should've mentioned that only Blair Waldorf can carry them!
11. The biggest dilemma in our life was Team Edward or Team Jacob. Such a simpler time! (I still don't know which side I'm on though)
12. Yeah you can act as cool as you want but we all know Balika Vadhu and Uttaran were your guilty pleasures!
13. The whirlwind of confusion that was brought because we didn't know how to feel about the new couple –Saif and Kareena! I think everyone was divided between being sad over Shahid-Kareena break up and feeling weird about this unuexpected jodi!
14. And last but not the least, The Office had released it 5th season. Jim proposed to Pam and I DID NOT CRY!
Feel old yet? I surely do. All these things make me wanna go back in time and live in a world where my biggest worry was what excuse is believable enough to not have finished my homework!
Which is your fondest memory from 10 years ago? Let us know!