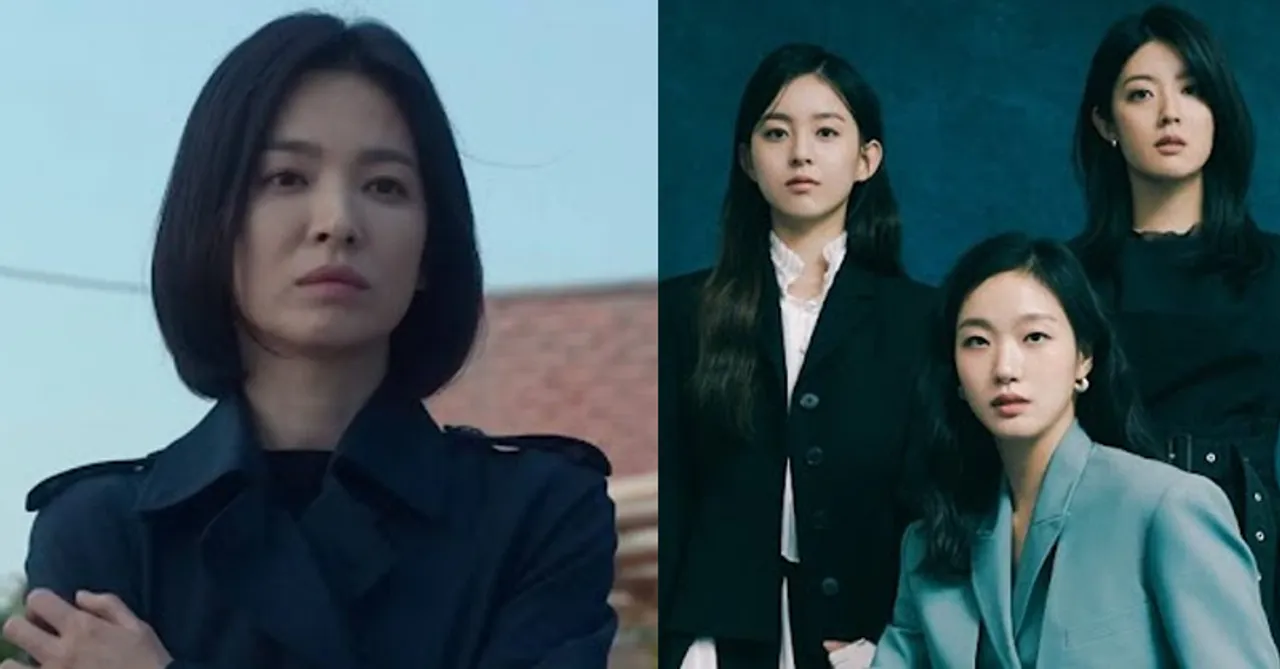 From making your big dreams come true to stepping away from what doesn't feel right, these female characters from K-dramas accurately portray how smart and beautiful women of today are!
Just like Indian movies, K-dramas were also a hub where 'Hero' was the real deal on-screen.
Most of the stories required the female lead to be 'rescued' from unpleasant situations or honestly even make her decisions for her. They used to be mere caricatures on-screen. But thankfully, we've seen a drastic change in female characters from K-dramas and they're absolutely bold, beautiful and will hundred percent burn you to the ground if you mess with them. I absolutely love how they're in control of their lives and nobody else. I have often noticed that as an avid K-drama viewer I'm way more hooked onto K-dramas that have strong, opinionated female protagonists than the ones who unfortunately become a shadow. Strong K-drama female leads are who I always aspire to be in the future simply because they are financially independent, they are doing what they love and they absolutely do not take crap from anybody. They cannot and will not be suppressed by society's ridiculous expectations and that's who I and many women I know resonate with the most!
From badass fighters, sports women passionate about achieving their goal, or resilient day to day sheroes who had to mature quicker in-order to protect their family, strong female characters are present in K-dramas in such diverse ways and they motivate us to face our challenges head on!
So here's introducing our favorite K-drama superwomen!
Moon Dong-Eun- The Glory
A very recent example of a strong female character who has taken the K-drama world by storm. Moon Dong-Eun is a great example for young girls out there to stand up to their bullies. Moon Dong Eun's grit and resilience after being scarred by her bullies is truly commendable. She truly believes in showing up for herself, studying hard with the hopes of a better tomorrow!
Yoon Ji-Woo- My Name
She's the literal embodiment of 'what doesn't kill you makes you stronger'. She witnessed her father's brutal death and then proved her worth in a drug ring and a police force, mind you both are 'male dominated' industries. Her tenacity and fearlessness are two qualities that we must pick up from her!
Oh In-Joo and Oh In-Kyung- Little Women
The two sisters have such different personalities from each other and yet the one thing they have in common is willpower. Oh In-Joo starts off as a naive young woman but after facing life threatening situations she has to toughen up and fight the world. Whereas, In-Kyung is the warrior of justice. She questions the ones in power and wants to bring the truth to light. 
Woo Young-Woo- Extraordinary Attorney Woo Young-Woo
The name itself tells us about her extraordinary charms. Woo Young-Woo is an attorney on the autism spectrum and how she tackles her day to day obstacles when it comes to communicating with people is so endearing to watch. Her memory is as sharp as an elephant's and you absolutely do not wanna mess with her in court. 
Sung Duk-Mi- Her Private Life
Sung Duk-Mi is a career driven woman who is an art curator by day and a K-Pop fanatic by night. She has a perfect work-life balance as she finds the line between work and a hobby she's passionate about. But through the course of the 16 episodes she realizes your hobbies are not something to be kept hidden but you can openly love whoever or whatever you want. 
Jeong Da-Jeong- 18 Again
Being a teen mom ofcourse comes with its harsh judgements from society but Jeong Da-Jeong faced them all head on. Even when her husband turned into his younger self, she almost was a single mom, providing for her family for a pretty long time. Not to forget the mean comments she had to face as an announcer but that never ever pulled her spirit down and never stopped her from achieving her dreams.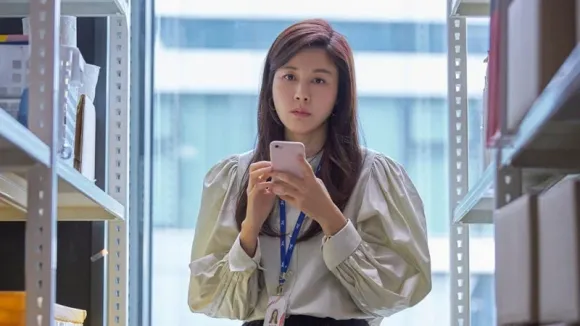 Yoon Hye-Jin- Hometown Cha-Cha-Cha
When things didn't feel right, Yoon Hye-Jin shifted her life from the fast paced Seoul to a close knit seaside village and opened up her own dental practice there. There she falls in love with the village chief but neither her and especially nor her partner were ever threatened by the fact that she earned more than him. She was high maintenance for sure but she never expected expensive gifts from a man, she knew how to keep herself happy like that and we love an independent woman!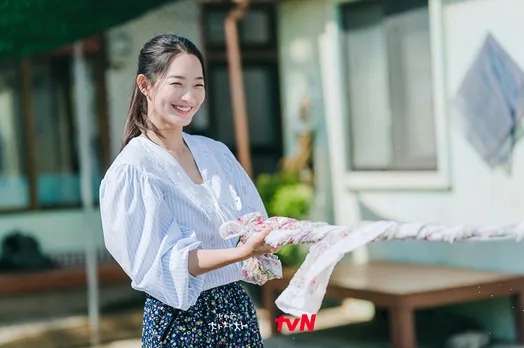 Naa Hee-Do- Twenty Five-Twenty One
She's a brilliant fencer, a bright and joyful teenager who learnt it the hard way that her first love was not meant for her. Learning to let go of things that aren't meant for you even though you're super attached to them is probably one of the bravest things you can do.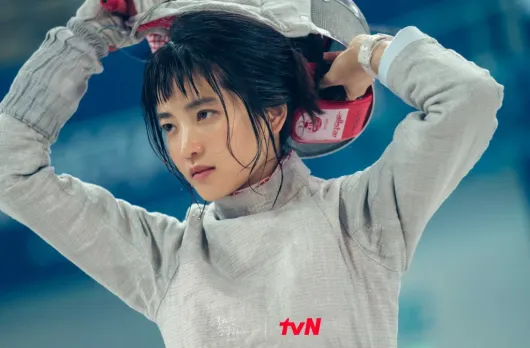 Jeon Mi-Do, Cha Mi-Jo, Jang Joo-Hee- Thirty Nine
Thirty-Nine is a heartbreakingly beautiful story of three women who go through the last year of their thirties. The story is a perfect example of boys come and go but our girlfriends stay forever! While being unmarried at 39 is a catastrophic situation for so many asian households, these three women live life on their own terms. Be it hiking, getting drunk together or singing loudly in karaoke rooms, it's all about ticking off things from your bucket list.
Nam Haeng Seon- Crash Course in Romance
Nam Haeng Seon gave up on her dream of becoming a volleyball player in order to bring up a child her sister irresponsibly abandoned one fine day. So now she has a daughter who's not even hers and an autistic brother she has to support all her life. She is diligent, she works so hard and even though life was so unfair to her you'll never find her complaining, on the contrary she has a positive outlook to everything.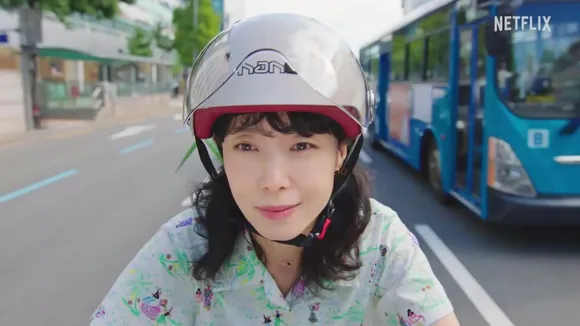 Jo Yi-Seo- Itaewon Class
 Jo Yi-Seo joined Park Sae-Royi's restaurant as a social media manager and completely changed his life for the better. She was tough on the outside but only and only melted for him and nobody dared mess with the one she loves.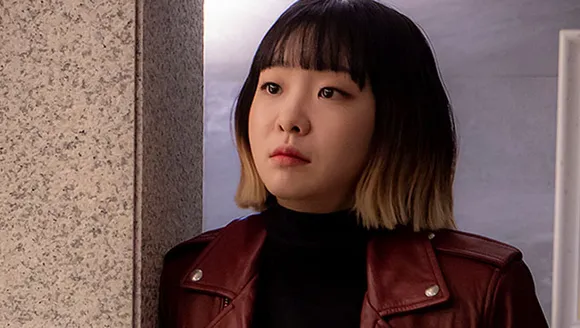 Kim Bok-Joo- Weightlifting Fairy Kim Bok-Joo
An ace weightlifter juggling between normal teenage life and her career, learns to accept her insecurities about her body and lives life on her own terms!
Which of these are your favorite female protagonists from a K-drama? Let us know in the comments below!
For more entertainment content follow us @socialketchupbinge