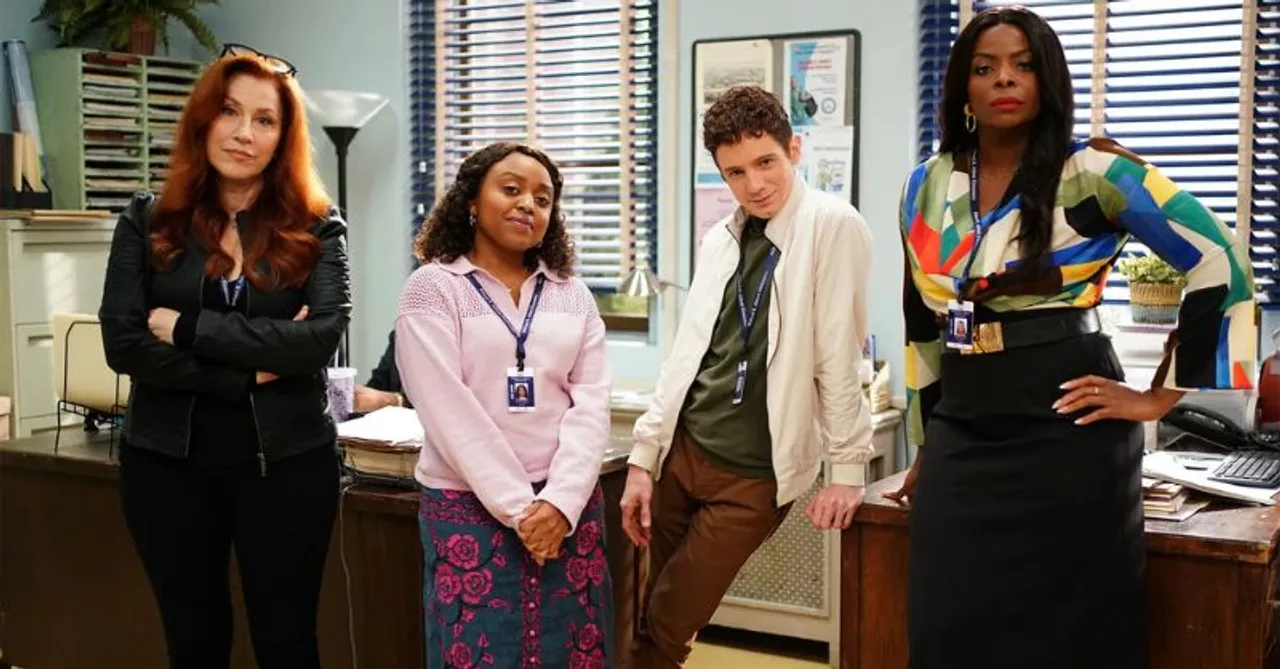 Abbott Elementary's take on teaching and providing for underprivileged students will make you switch careers and become a teacher!
Recently, I started watching Abbott Elementary on Disney+ Hotstar for Sherryl Lee Ralph but oh boy did I find treasure! Abbott Elementary is a mockumentary sitcom about an underfunded primary school in West Philadelphia, created by comedian Quinta Brunson. The show cleverly focuses on the school's teachers and faculty as they try to do their jobs while dealing with funding challenges, apathetic parents, and a glory-hound principal. The show also highlights the plight of public schools in America, especially in underprivileged neighbourhoods, and the dedication of teachers who care for their students. Across the span of 2 seasons, the show managed to portray a healthy relationship between teachers and students amidst all the chaos and joy of teaching!
Also Read: From Succession to The Last of Us, here's the stellar lineup of shows who made it to the Emmy nominations 2023!
And here's why I enjoyed watching Abbott Elementary!
Impact on children
The teachers in Abbott Elementary are dedicated, passionate, and creative in finding ways to help their students succeed in life. The positive impact that teachers have on their students, even in challenging circumstances just made me fall in love with teaching even more.
Diverse culture
AE portrays the diversity and authenticity of the school community with characters that are relatable, funny, and inspiring. The show features a predominantly black cast and one queer teacher that really shows how diversified the show is in terms of queer and black representation. It also tackles issues such as racism, classism, and sexism with humour and honesty.
Fun side of teaching
It celebrates the joy and humour of teaching, as well as the challenges and struggles. The show balances the comedic and dramatic aspects of working in a public school, highlighting the highs and lows of the profession and dealing with the careless principal.
Realism
Abbott Elementary offers a realistic and critical view on the state of education in America, exposing the problems of underfunding, mismanagement, and bureaucracy that affect many schools. The show also advocates for the importance of investing in education and supporting teachers who want nothing but great things for their kids.
Opportunity for continuous learning
The teachers in Abbott Elementary are not only educators, but also learners who grow with their students. It teaches you that one should be a lifelong learner and this motivates others who seek to improve themselves and their skills.
Creativity and innovation
Traditional way of teaching can be boring for students and teachers as well. Abbott Elementary showcases teachers who initiate inventive and original ways of teaching to captivate their students. This show can encourage viewers to challenge themselves and explore new possibilities in teaching.
What are your favorite moments from the show? Let us know in the comments below!
For more binge-centric content, follow us @socialketchupbinge.