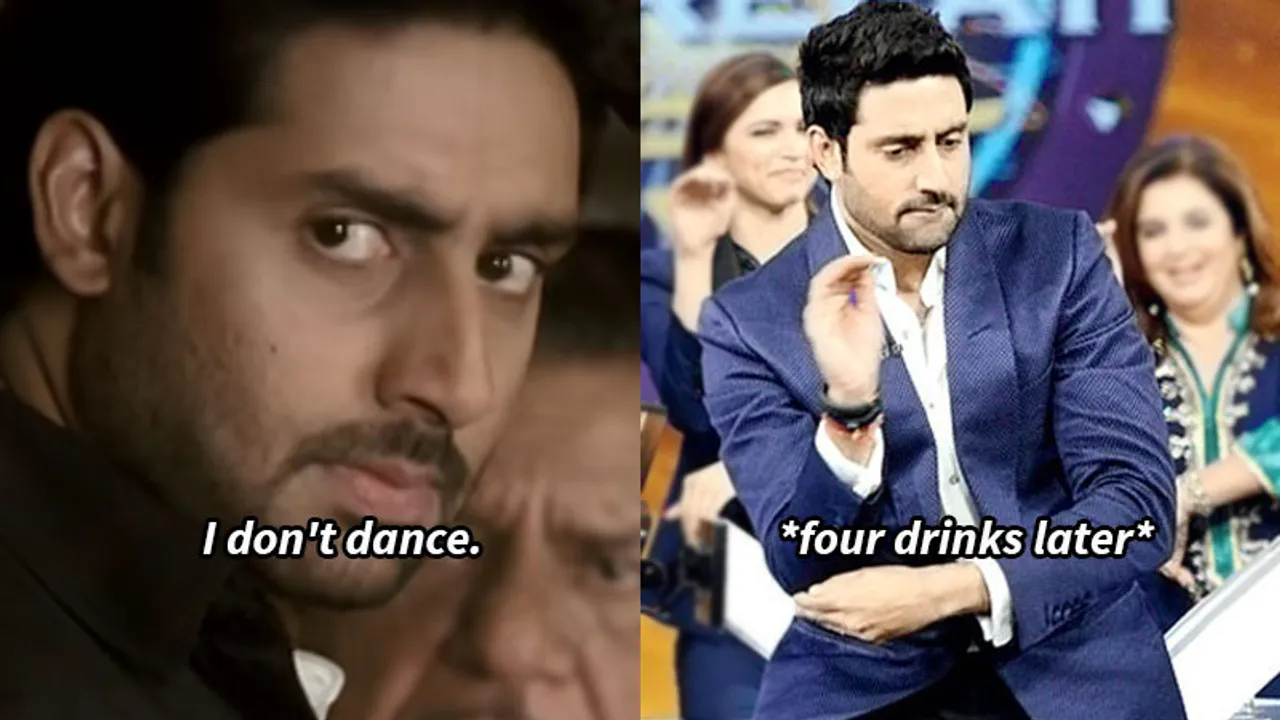 The lower case b of Bollywood, Junior Bachchan turns 42 today and aside from the fact that he does not look like it, and also that he is married to one of the most beautiful women in the world, (so jealous), he just knows how to have fun as you can see by these Abhishek Bachchan GIFs!
Whether it's the unceremonious and annoying wake up call from mom every morning, or messing with your sibling while they're getting scolded, these Abhishek Bachchan GIFs are everything we go through.
He just chills on Twitter, confronting random internet trolls that target him, and dishes out a piece of his mind if someone disrespects his family. In the other half of his leisurely time, he can be seen on the sidelines cheering for kabaddi teams, cricket teams, football teams and what not. The man with the heart of a child, and all these Abhishek Bachchan GIFs reflect that nature.
Check out some of the best pieces of his acting put into hilarious everyday problems and reactions!
When Mom keeps checking if you're studying or not. 
Oh no I don't drink much. *Fourth drink and later* 
When you admit to your better half that you were wrong! 
When you know you don't have to spend oodles of money on V- Day, cause, forever alone!
First job interview 
When you try to talk to women on a boy's night and your best friend swoops in.

When mom is scolding the little brother for something you did!
When you get to write a stinker to the client!

When the Virar Local stops at Andheri station and you're standing on the gate.
Happy Birthday Abhishek Bachchan. Keep rocking!