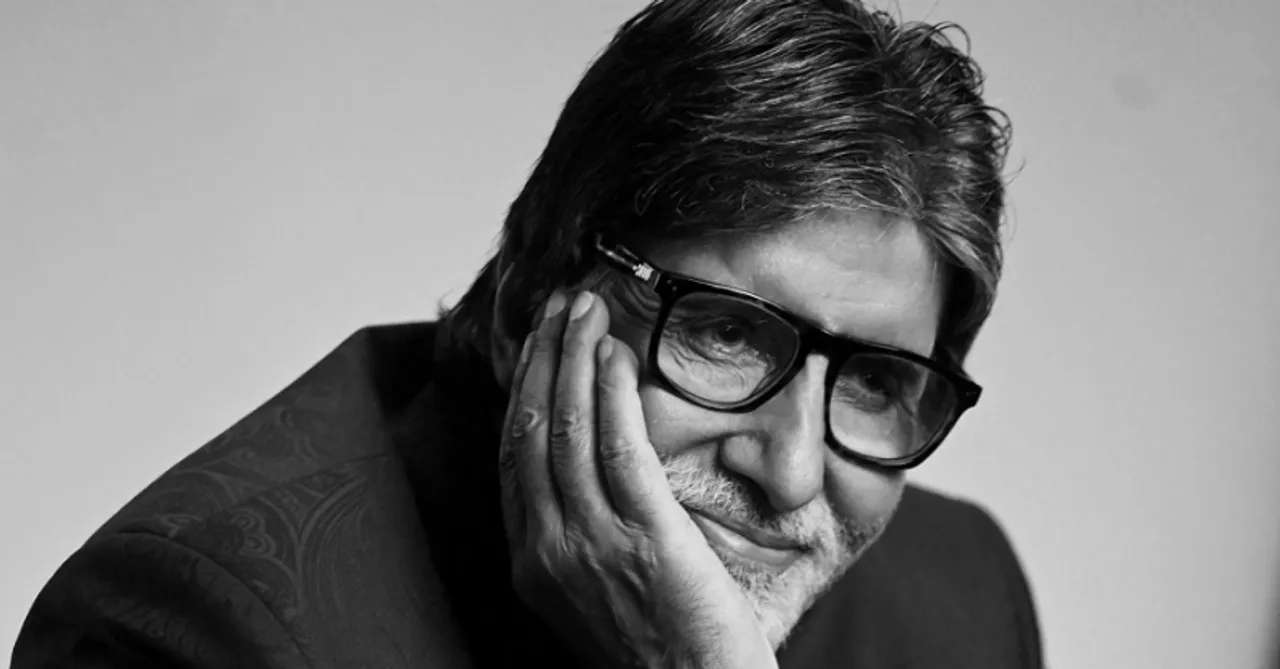 From 'angry young man' to Bhaskar Banerjee, Amitabh Bachchan is an actor known, cherished, and loved by every generation, kyunki rishtey mein to ye hum sabke baap lagate hai!
Amitabh Bachchan is described as "one of the most influential actors in the history of Indian cinema" and it's honestly the truth!
Dear Bachchan Sahaab,
There will be thousands out there who can talk about your filmography at length and no doubt it should be talked about considering your contribution, but today I want to talk about the inspiring person that you are besides being an iconic star. At home, KBC is watched daily and the person most excited to watch the show is my Nanu. The only other thing that he has ever enjoyed other than this show is cricket. And it's a delight to watch KBC with him every night just to watch his face light up!
As I got older and a little wiser, I found my love for cinema and started exploring the history of Indian cinema. And that's when I understood what you are and your ongoing contribution to the film industry. If someone asks me which character of yours I like most, I'd have to say - Bhaskor Banerjee from Piku, Deepak from Pink, and Mirza from Gulabo Sitabo.
In every household, if there's a grandparent who has enjoyed watching you in Sholay, Deewar, Coolie, Anand, Silsila, Satte pe Satta, there's also a grandchild who has enjoyed watching you in Piku, Pink, Gulabo Sitabo, and so many others. What leaves me so astonished is how you adapt yourself to any and every scenario you find yourself in and how everything you touch is better than before you found it! I hope I'm like you when I'm at the age you're at, no, I'm not referring to your fame, I'm talking about being this passionate, hardworking person who is also so down to earth. You're playing different characters in films, TV, as well as advertisements; you're a singer who writes and is super well-versed with Twitter and Instagram. Seriously, what is it that you can't do?
Whether one has watched your films or not, they've definitely heard of and repeated your dialogues time and again, that's how iconic you are! Rishtey mein to hum tuhmare baap lagate hai, hum jahan kade ho jaate hai line wahin se shuru ho jaati hai, don ko to 11 mulkon ki police dhund rahi hai par don ko pakdna mushkil hi nahi na mumkin hai, tuhmara naam kya hai Basanti, mere pass gaadi hai, bangla hai, bank-balance hai, kya hai tuhmare pass - has defined our childhood! You prove that age truly is no bar if you really have the zest!
You truly are an evergreen actor who's made some space in every generation's heart forever. We're so grateful to whatever motivates you to keep creating every day. You're an inspiration to so many of us, Bachchan Sahaab. Just being yourself makes us want to believe and gives us the courage to follow our passion till the end.
With Love,
A young fan
For more entertainment content follow us @socialketchupbinge