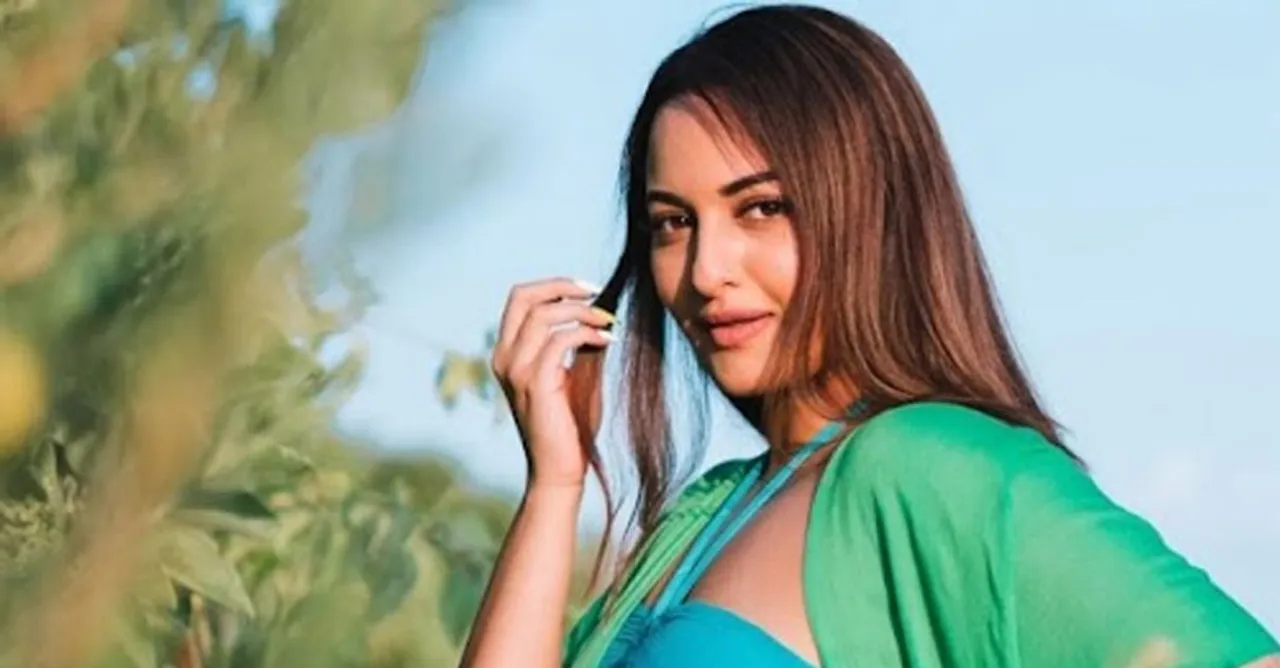 Sonakshi Sinha has been a true example of believing in yourself and proudly owning the decisions that you make, no matter what anyone says!
Dear Sonakshi Sinha,
There is a given stereotype of what a leading lady in Bollywood should look like or how she should portray herself in public. This stereotype became a staple in the minds of many who then refused to accept anything apart from the norm. But then you came in and boldly showed everyone that women of all shapes and sizes exist and you know what that's absolutely normal too! You made a very 'Dabangg' entry if I may say so, with the one and only Salman Khan and probably only you had the guts to tell him "Thappad se darr nahi lagta saab, pyaar se lagta hai." Who knew that would go on to become such an iconic dialogue in your career and who better than you could portray it? Unlike your dad, Shatrugan Sinha's most memorable dialogue "Khaamoshh" you were here to be anything but silent!
You're a woman of today and we don't get suppressed by anyone, we voice our opinions - Loud and Clear! Even after being put under so much scrutiny by the trolls, be it for your weight, your opinions, or simply just being called dumb, you've never let nameless Instagram accounts affect you and in fact, you always clapped back at them, putting them in their place. Your initiative "Ab Bas" where you discussed cyberbullying and trolling, was a much-needed thing to show the world how absolutely unnecessary it is for anyone to think they have the right to pass opinions on a woman's body.
Lootera will always be one of your finest works. I'll never get tired of watching you as Pakhi and all those wholesome scenes from the song Sawaar Loon. Rowdy Rathore, R...Rajkumar, Action Jackson, you've given us multiple whistle-worthy action films and catchy tracks to just let go and dance our hearts out. But you also showed your versatility in roles like Babita from Khandani Shafakhana, and Noor Roy Chaudhary from Noor. Not only was that character super relatable but Shibani Dandekar, Kanan Gill, and you were a fun trio we didn't know we needed! And of course, Mission Mangal where you stole the show as Eka even in an ensemble cast.
Apart from the many roles you've garnered, one of the latest is you making your mark as an entrepreneur with the beginning of your brand SOEZI. A go-to stop shop for pretty nail enthusiasts like myself. I cannot wait to see what more you accomplish in the beauty and cosmetic industry with the launch of your brand. Apart from making a name for yourself in Bollywood, you just always seemed like someone who's here to have fun and enjoy what she does. We'll always look up to you for making your flaws look like perfect imperfections and for always knowing exactly what you want and working hard towards it.
With lots of love,
Just another girl who loves to speak her mind too
For more entertainment content follow us @socialketchupbinge