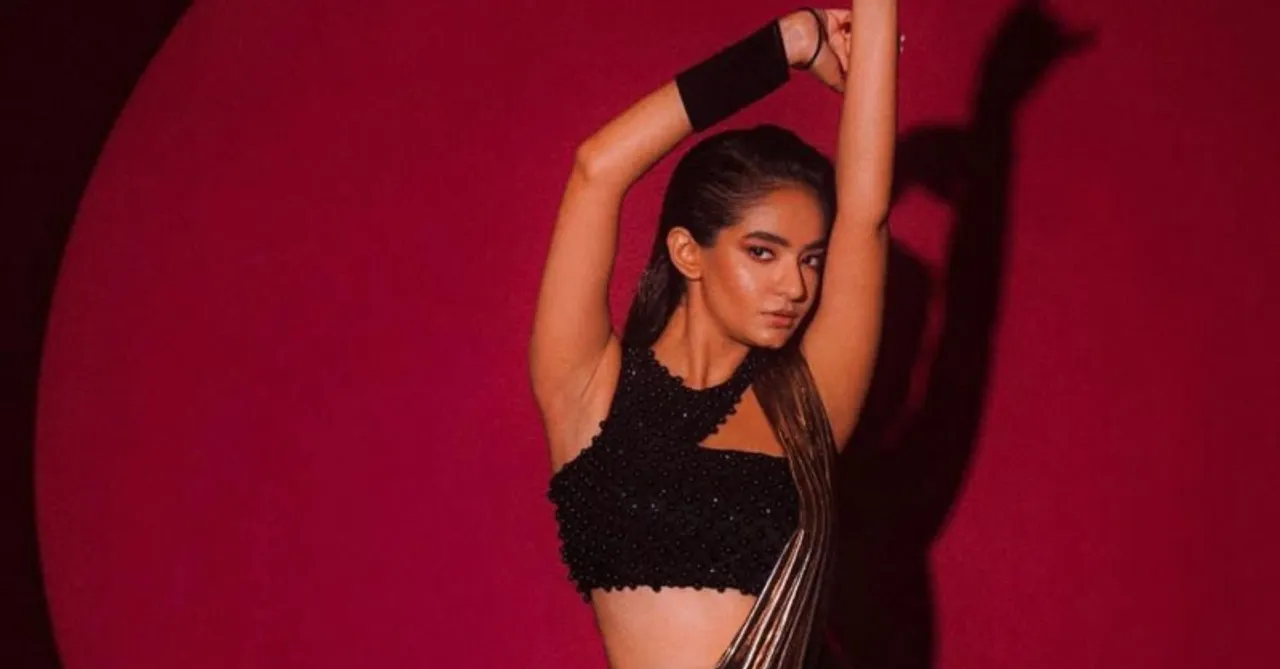 As we celebrate Anushka Sen, we can't help but appreciate her jaw-dropping Indian traditional looks.
It takes great talent for one to continue flourishing in the industry that is as competitive as the entertainment industry. We have seen people growing in one platform and going on to explore their luck at other platforms. With social media, many have created their own space with millions following and admiring them for their work. Indian actor and creator Anushka Sen is one of those who has had an exceptional acting career. Known for her roles on television, Anushka started off at a very young age. Apart from television, she was also a model and was seen on reality shows giving the audience a glimpse of her own fearless self. Not to forget the number of music videos she ended up being part of. If there is one thing that they nation and the industry would be proud of it's when she announced her venturing into Korean entertainment industry by becoming part of a film titled 'Asia.'
While people continue to admire her acting choices, her social media presence is also widely appreciated. With an astounding 39.3 million followers on Instagram, Anushka is seen in her most glamorous and fashionable best. One can always find looks that every woman swears by on her feed, especially when it comes to her traditional looks. Right out of a Bollywood movie, these looks are to die for.
Check out her traditional looks that leave us completely in awe
In a pistachio saree adorned with beautiful mirror work, Anushka exudes her elegant side. The ensemble is complemented with elegant stone-studded floral earrings and subtle makeup, radiating timeless Indian charm.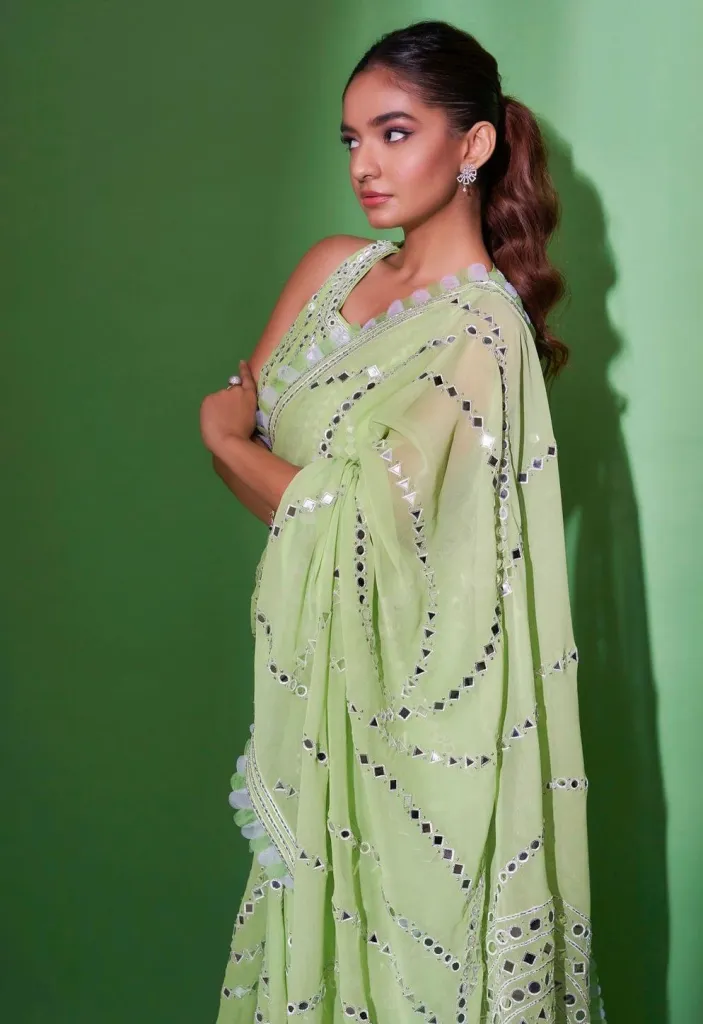 Embracing fusion fashion, Anushka effortlessly blends tradition with modernity in a bronze satin saree. Her sleek hairdo and minimal accessories perfectly complement the outfit, capturing the essence of traditional grace.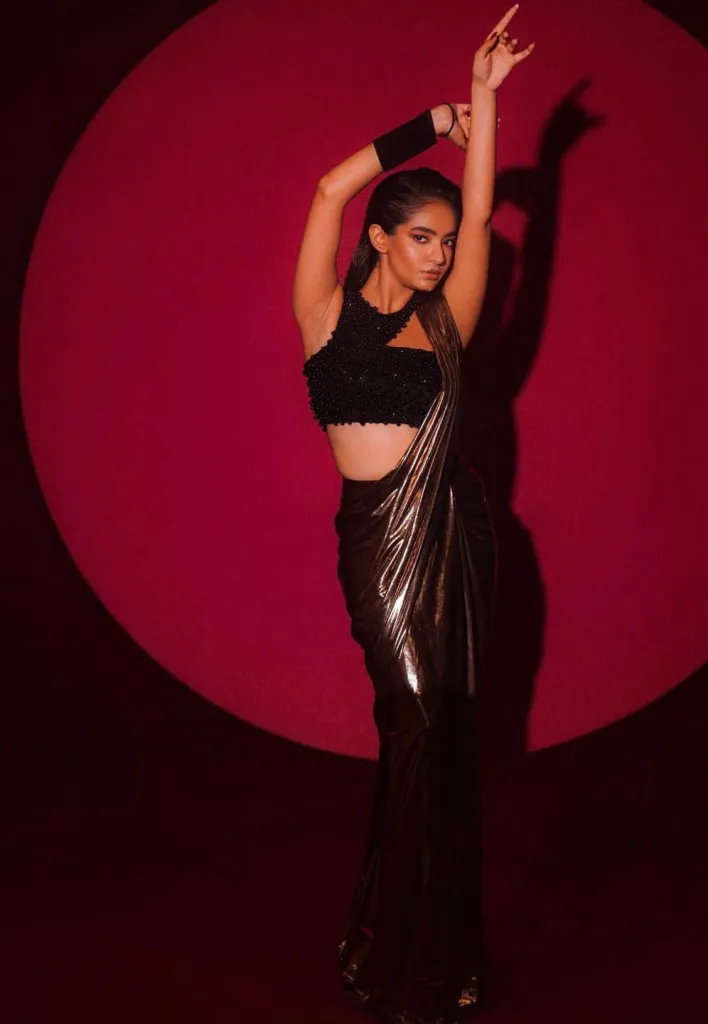 Anushka's appeal shines through in this pastel purple chikankari sharara set. The sleek ponytail and traditional jhumkas complete the elegant Indian look.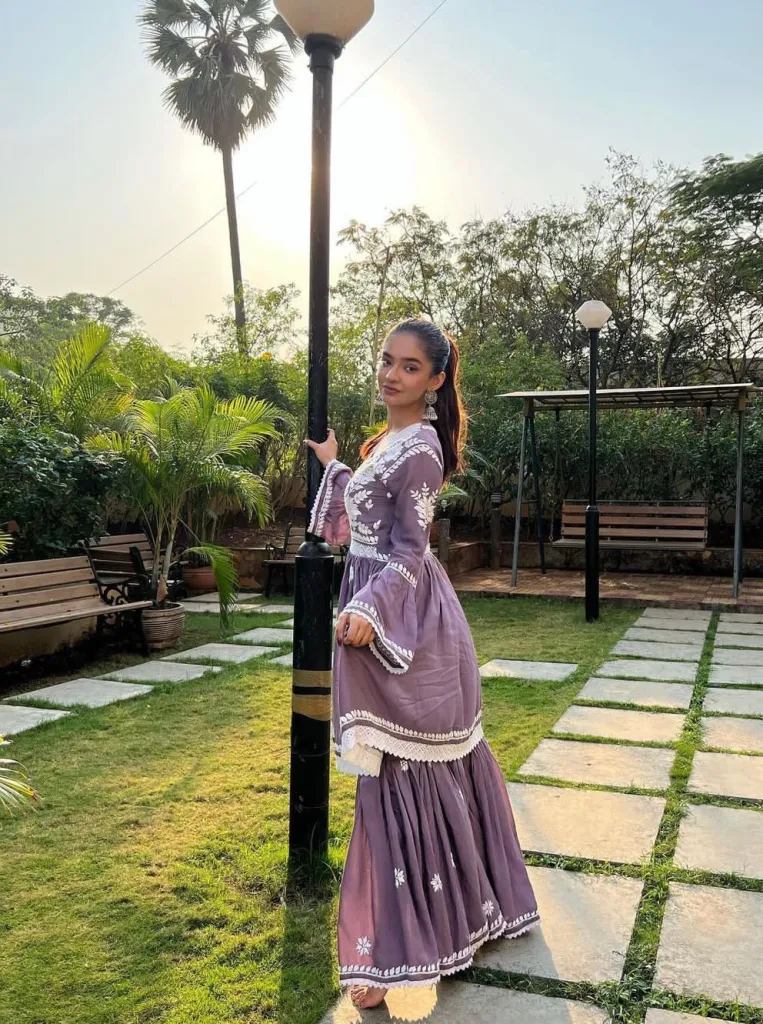 In this picture, Anushka showcases a stunning traditional look, donning a blue printed flared kurti set with a golden border dupatta. Her rich yet sophisticated style reflects the evolving fashion landscape in India.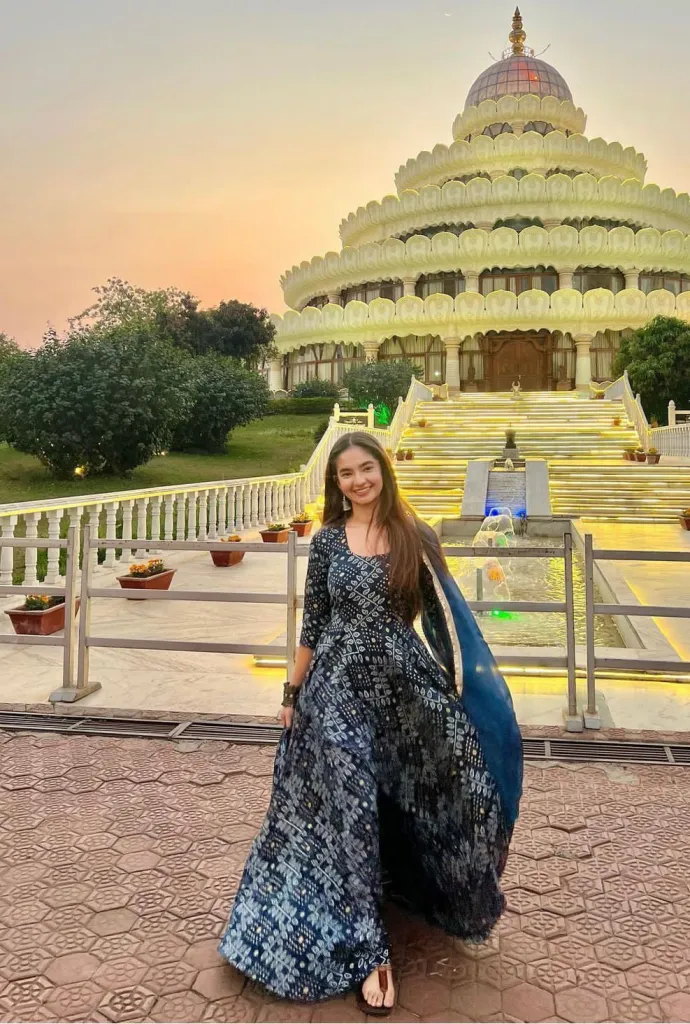 With an elegant embroidered chikankari kurti and classic jewelry, Anushka embodies the perfect blend of Indian aesthetics, exuding confidence and poise. The pleasant hue of the outfit elevates her appearance, showcasing her ethereal beauty.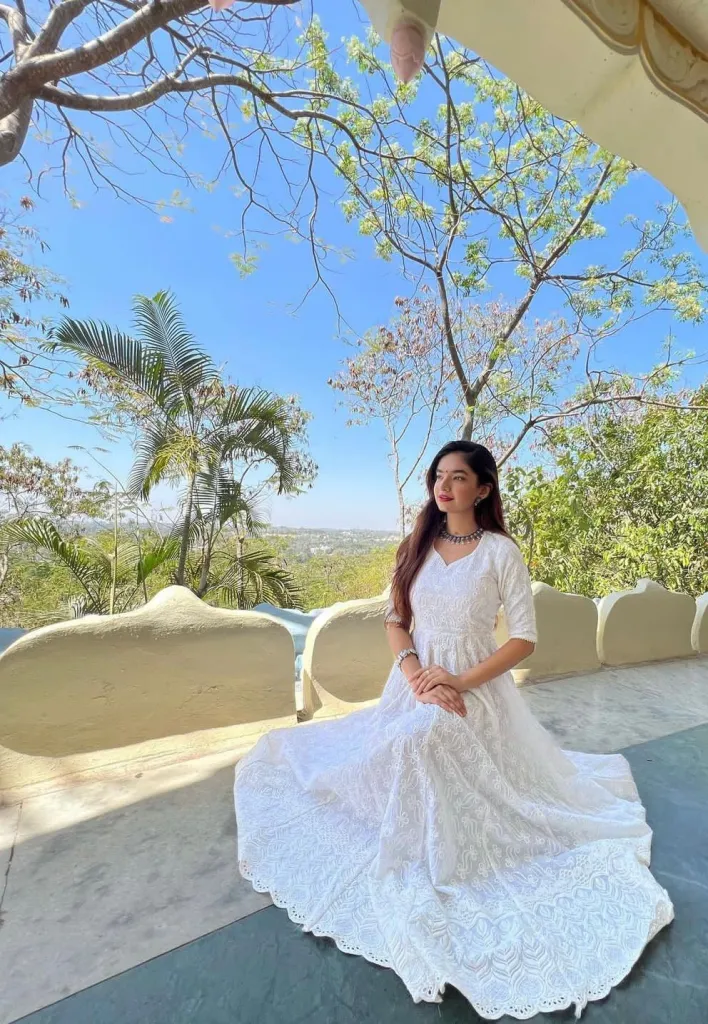 Through these Instagram posts, Anushka Sen proves her versatility and flair for traditional Indian looks, captivating her fans with every appearance.
Happy Birthday to the ever-stylish Anushka Sen!
For more creator-related content follow us at @socialketchup