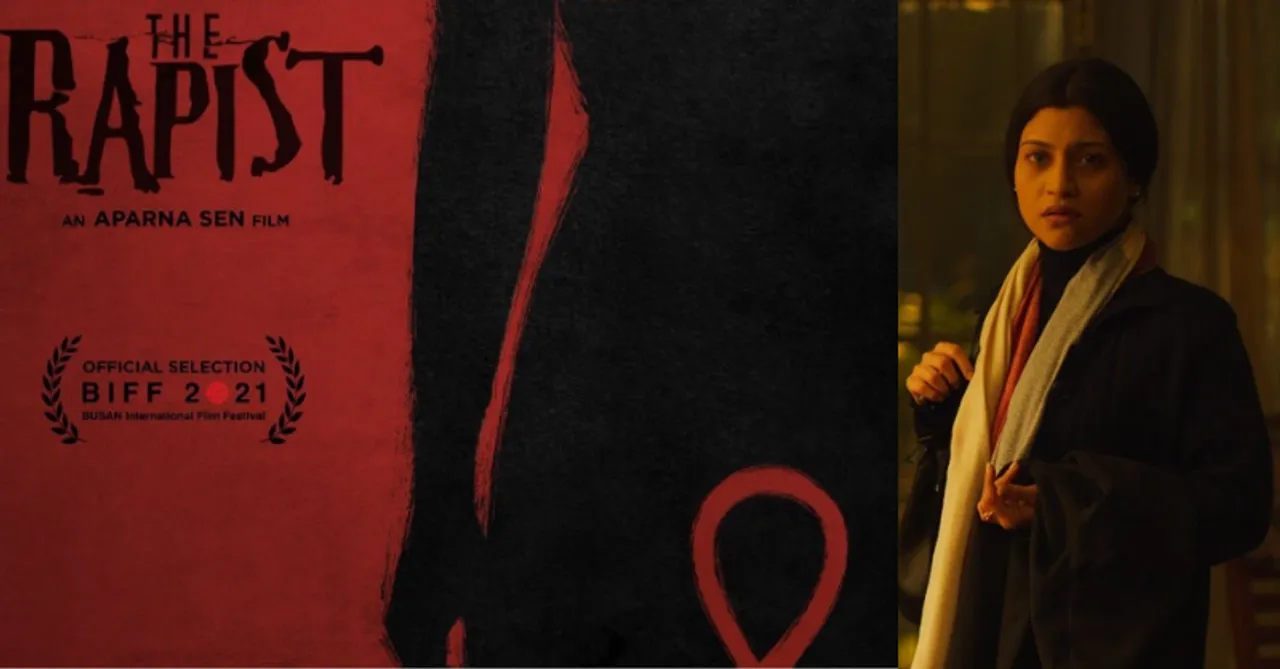 Aparna Sen's The Rapist has currently been selected for premiere at the Busan International Film Festival and its trailer was released recently.
We have a documentary made by the BBC about the Nirbhaya case that talked about the psyche of the rapists who commit this horrible crime. But the documentary was banned in our country for various reasons. From the looks of Aparna Sen's The Rapist trailer, it seems like the film is taking a similar route. It makes an attempt at understanding, and probably analyze, and find a better solution to the psyche because of which such a crime is to take place. 
Konkana Sen Sharma and Arjun Rampal seem to be a happily married couple who have a good life. One late at night Konkana and one more woman are walking back home when they are teased by a group of boys and the conversation gets heated and the women get raped. The film follows the aftermath of the incident, the psychological effect on Konkana, her healing, and her pursuit towards asking the most valuable question which everyone seems to ignore 'what makes a man commit such a heinous crime'.
Starring Konkana sen Sharma, Arjun Rampal, and Tanmay Dhanania the film is helmed by Aparna Sen. It is produced by Sameer Nair, Deepak Segal, Suchhanda Chatterjee, and Shubha Shetty. The film will be premiering at the 26th Busan International Film Festival (BIFF), which is scheduled to be held from October 6-15 under the A Window on Asian cinema section. As to when it will be released in the country that is not yet announced.
What did you think about the trailer of the film and what it talks about? Do tell us in the comments below!
For more entertainment content follow us @socialketchupbinge