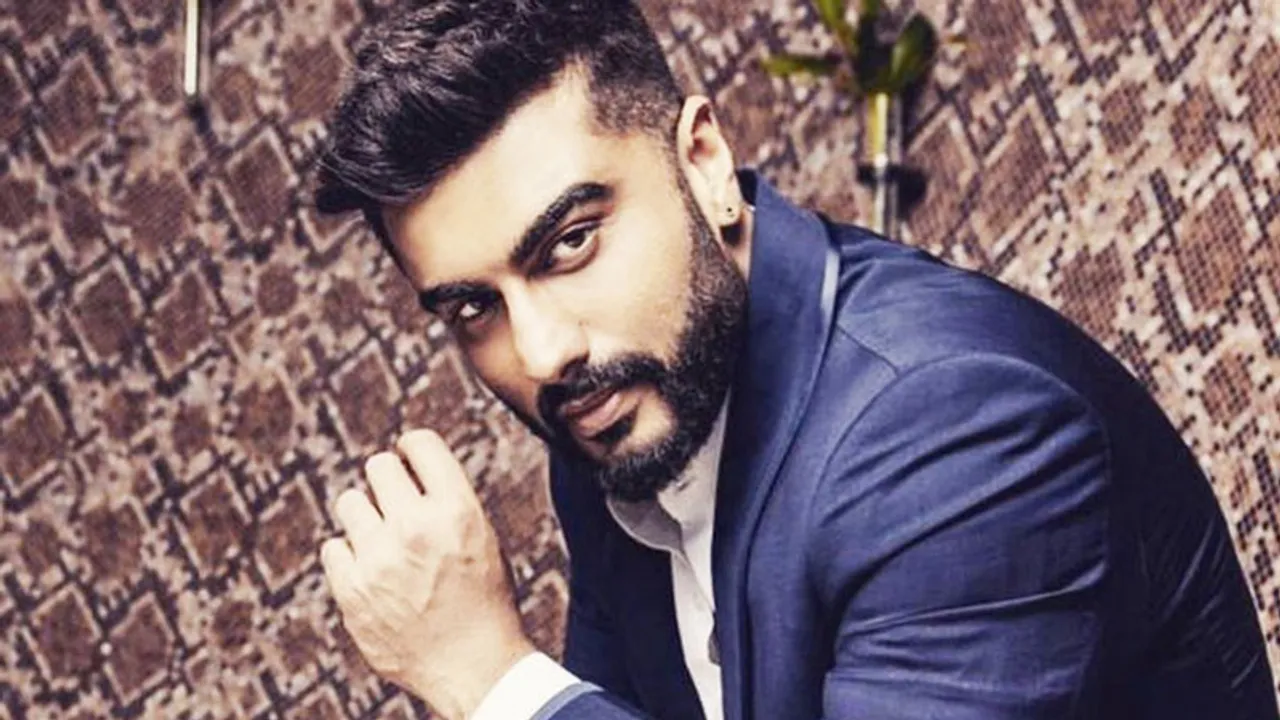 It is Arjun Kapoor's birthday today and baba looks hotter than ever! From being a just a fat star kid to being one of the fittest, and talented actors of our generation –he has come a long way. He has shown versitality through his characters right from Ishaqzaade to Gunday to India's Most Wanted –but today we're shifting our focus to another very strong and important trait that he possesses.
One of the reasons why his fans love him is that Arjun Kapoor is a strong family man and never shies away from standing up for them. The stardom has never taken the humbleness out of him and he is still one of the most down to earth people in the industry. But when it comes to his family, he never fears the backlash of media of any kind and defends them. Not only that, he is also very vocal about his love for his mother, his father –Mr. Boney Kapoor, sister Anshula Kapoor, and his siblings.
Here are some instances where we couldn't help but admire this old soul:
1. Always doting over his sister and mother!
https://www.instagram.com/p/By9Xdq9F29h/?utm_source=ig_web_copy_link
2. Arjun Kapoor has always stated unabashedly that he misses his mother more than anything in this world.
https://www.instagram.com/p/Beup9p3hnw0/?utm_source=ig_web_copy_link
3. Another exhibit of the fact that his mother still means the most to him.
https://www.instagram.com/p/Bgv6T-phQFt/?utm_source=ig_web_copy_link
4. Supporting his siblings has always come naturally to Mr. Kapoor.
https://www.instagram.com/p/Bj2d0Iygqkm/?utm_source=ig_web_copy_link
5. He has always been seen saying nice things about his father and is always proud of both of them –his dad and his chachu, Mr. Anil Kapoor.
If you look close enough at this picture you will realise my father is deep in thought while @AnilKapoor chachu looks ahead...(1/4) pic.twitter.com/Zq4qWdRaXk

— Arjun Kapoor (@arjunk26) June 17, 2018
In all these years I have tried to make him realise it's time to become selfish & think of yourself first but he's a king, my father he can never change his impulse to help and be there for others...(3/4)

— Arjun Kapoor (@arjunk26) June 17, 2018
Happy Father's Day to the most selfless man I know. I'm proud to be your son...@anshulakapoor #JanhviKapoor #khushiKapoor (4/4)

— Arjun Kapoor (@arjunk26) June 17, 2018
6. Jhanvi Kapoor has been trolled very harshly on the media for her choice of clothing multiple times and he has never backed away from being brutal against them.
U know what Fuck u man fuck u as a website for highlighting or bringing it to anyone s attention...and it's shameful that ur eye would go searching for something like this shame on u...this is how our country looks at young women yet another shining example...ashamed by this... https://t.co/ZjXFs8Qa9s

— Arjun Kapoor (@arjunk26) April 12, 2018
2 trolls write a comment n for the web team of a big newspaper it's a news story... slow clap ? ridiculous how trolls are given attention by the media & they wait for us to retaliate...the lesser the stories the lesser the trolls win... https://t.co/3Y8pXMTV5d

— Arjun Kapoor (@arjunk26) June 5, 2018
7. Arjun Kapoor has always been fiercely protective of his sister Anshula Kapoor and can't bear it when people raise fingers against her; he's been her shield through everything.
Something I assumed was an absolute non issue on Koffee with Karan has escalated into @anshulakapoor being abused & I can't be bothered by protocol anymore. F**k all those trolls who wish harm to my sister. I hope ur mom or sister never have to go thru what u have put us thru...

— Arjun Kapoor (@arjunk26) November 27, 2018
8. He also has a playful, fun and 'always there when they need each other' kind of relationship with cousin Sonam Kapoor.
OMG !!! It's totally your birthday today @sonamakapoor !!! To the purest sweetest simplest soul I know, have an amazing year. Stay the way you are... Unapologetically straight forward, a little mad & the princess of your own castle !!! #sistersbrother pic.twitter.com/GwgI5CDzFk

— Arjun Kapoor (@arjunk26) June 9, 2019
9. Even though he had a rough childhood phase with his father leaving them, he has never shown any kind of animosity towards him or his other family. In fact, he has always appreciated his efforts of being a good father to all of them.
10. And lastly, being the old soul that he is, Arjun Kapoor has never shied away from defending his rumored girlfriend Malaika Arora, and even though he doesn't go about exhibiting his relationship –he doesn't deny it either and stands strong beside his woman.
All of these are just a instances from the many many more that this hunk has displayed for his family. We hope he always stays the same and wish him a very Happy Birthday!