How to create an open channel of communication to allow your LGBTQIA+ child, to transition with ease? Asha Vaghasia tells us!
With a firm determination in our minds and commitment to breaking the monotony around conventional parenting practices, Asha Vaghasia established We + parenting in 2019 to create a holistic system for parenting guidance in India. Being a parent herself and an educator on parenting issues, she built a unique world where parents could understand the importance of achieving a balance between personal aspirations and the needs of their growing children.
During her nine years of diligent research, analysis of various parenting issues, and stress faced by modern parents, Asha focused on the key points lacking in society when it comes to parenting resources. She realized that it is necessary for stakeholders to work together to reach out to the struggles of parents. As a parent, one must adopt this human skill which requires consistency and commitment, but people often find it difficult to stay consistent with their learning and growth. To create awareness and normalize parenting guides for new parents or parents of all ages, it is essential to extend a supportive parenting community. Therefore, Asha aims to cater to as many parents as possible in the future with We + parenting services.
To help us understand how parents can create an open channel of communication to allow their LGBTQIA+ child, to transition with ease, Asha Vaghasia shares her thoughts and ideas.
Authored by: Mrs. Asha Vaghasia, Founder of We Positive Parenting
"Coming out" is a lifelong journey of understanding, acknowledging, and sharing one's gender identity and/or sexual orientation with others. It may be quick and easy for some, or longer and more difficult for others. It is important for parents of lesbian, gay, bisexual, transgender, and questioning (LGBTQIA+) teens to remember each child is unique and will have their own experiences and feelings along the way.
Feelings of being "different" emerge throughout childhood, although it may not be clear to the child what the feelings mean. Children may begin exploring gender and relationships before kindergarten, so "coming out" and sharing these feelings of being different with others may happen at any time. For many kids, gender identity becomes clear around puberty as they develop gender characteristics and stronger romantic attractions.
It is common for LGBTQIA+ teens to feel scared or nervous during this stage. Some can start to feel isolated from their peers, especially if they feel that they don't fit in or are given a hard time being different. Just remember that children who feel loved and accepted for who they are, have a much easier time transitioning.
To make this process a little easier for their child, parents can play a very important role. They can be supportive of diverse friendships and social involvement without focusing on expectations around gender. And, most importantly, they can engage in conversations and check regularly with their children about their interests, friend groups, romantic attractions, and any bullying or teasing that may be taking place.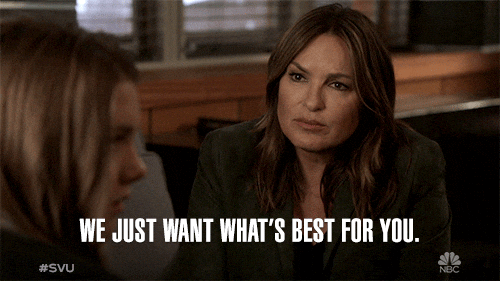 When one's child discloses their identity to their parents, responding in an affirming, supportive way, can help ease the situation. Parents can most definitely speak to a family counselor or seek external aid to understand and acknowledge the situation. As a family, one must normalize the use of a therapist for their child or themselves to reach a stage of acceptance and happiness.
Accepting and loving your child as they are and trying to understand what they are feeling and experiencing, helps the child confide in their parents. Even if there are disagreements, they will need their parents' support and validation to develop into healthy teens and adults.
Most importantly, as a parent one must stand up for their child when they are mistreated. Do not minimize the social pressure or bullying a child may be facing. If not addressed with support and comfort, the situation can get out of bounds.
Knowledge is one's best friend. Educate oneself as a parent of a child who is a part of the LGBTQIA+ community. Celebrate diversity in all forms. Provide access to a variety of books, movies, and materials—including those that positively represent gender-diverse individuals. Point out LGBTQIA+ celebrities and role models who stand up for the LGBTQIA+ community, and people in general who demonstrate bravery in the face of social stigma. This helps a child develop a stronger sense of self.
Even as a parent, if one is having trouble understanding their child's identity or feelings, not withdrawing from their role as a parent is probably one of the most important ways to help a child continue to feel a sense of being cared for and accepted. Feeling loved is critical to the overall health and development of all children regardless of gender or sexual orientation. "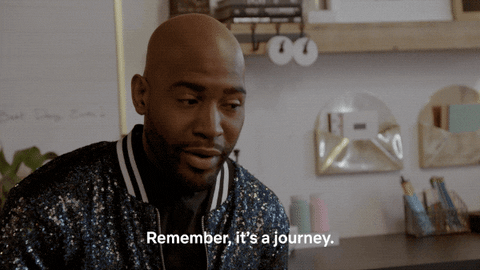 For more Pride creators and other content follow @socialketchup