Scaring the audiences with his ghastly act, Lajja Shankar Pandey became one of the most iconic and terrifying villains of the Indian film industry.
For all the time we thought we couldn't be scared by a negative character, we were proven wrong. If you are a 90s kid and have watched Sangharsh then Lajja Shankar Pandey aka Ashutosh Rana must have surely given you nightmares. Just the thought of this character gives us goosebumps and it is definitely because Ashutosh Rana did a phenomenal job and sent chills down our spine with his incredible acting.
Ashutosh Rana Ramnarayan Neekhra aka Ashutosh Rana aka an expert in making us gasp with fear is an Indian actor. He has contributed immensely to the Indian cinema with his incredible acting and choice of characters. He never shied away from doing negative characters and has been awarded for the same. It is not only the Hindi film industry that is blessed with his acting he has also been part of various Tamil, Telugu, Kannada and Marathi films.
And oh! how can you forget the screaming, bald head, kohl-eyed Lajja Shankar Panday? An apt example of the 90s villain and extreme superstition, this crazy head who abducted kids to sacrifice them and killed so he can be an eternal being. That thought itself is scary enough, isn't it? We don't think any other actor could have pulled out this character.
Just like Lajja Shankar Panday, his character in Dushman made him popular among the movie audiences. His character as Gokul Pandit a rapist and murderer who made every woman scared of a postman, became one of the pathbreaking characters in his career. This movie resulted in him being recognised as one of the most talented Bollywood actors.
Here's some of the iconic dialogues by Ashutosh Rana:
'Main insaan nahi hoon, ye jeevan maran tujh jaise tucch prani ke zindagi ka hissa hai' – Sangharsh
'Yamraj mujhe marna chahta tha, par pata hai mene kya kiya mene usska vahan cheen liya… tab se Yamraj muhjse darta hai'- Sangharsh
'Inn ankho me dekhiye, dekhiye inn ankho me. Yeh toh devdoot ki ankhke hai, darpan hai yeh aankhe. Jinme jhakke nanhe munhe bache devlok ke darshan kar sakte hai' – Sangharsh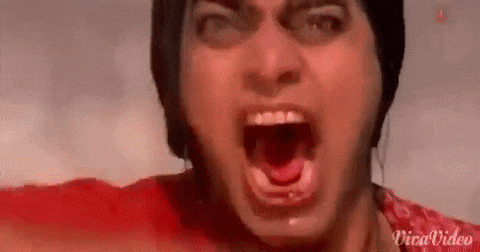 What is your favourite Ashutosh Rana character? Tell us in the comments below.