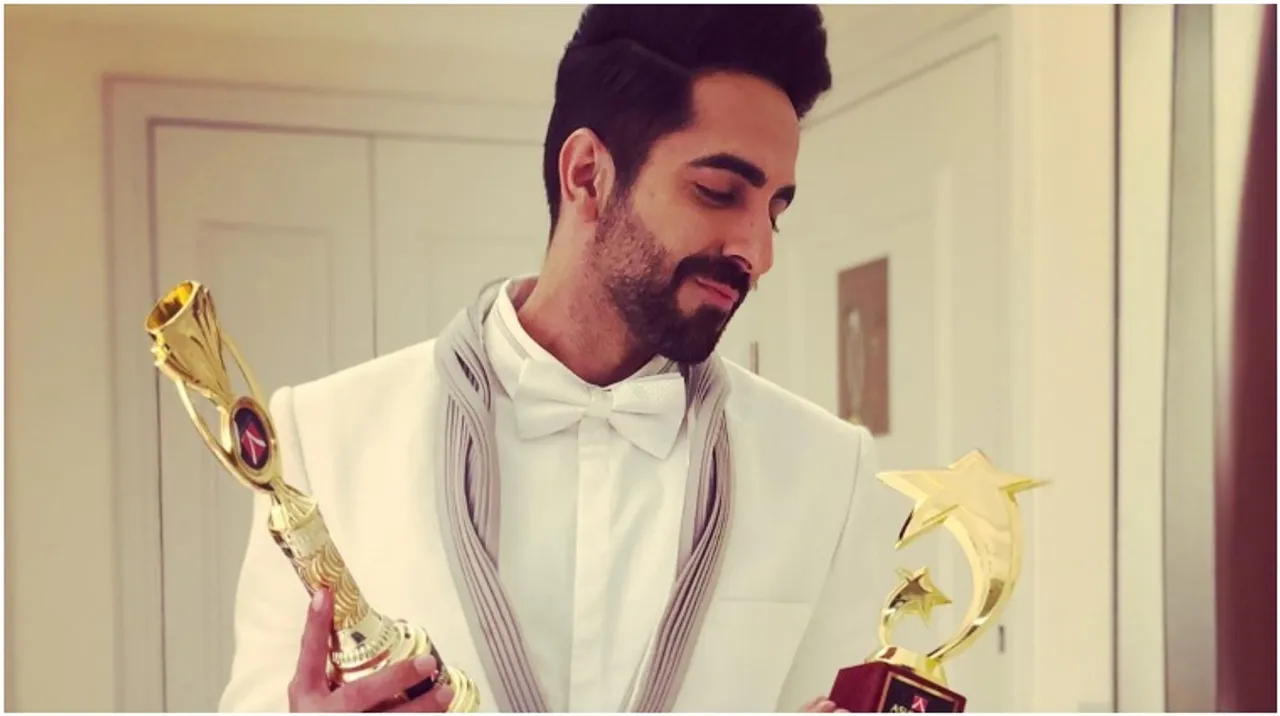 Ayushmann Khurrana has proven that he has got the talent, the looks, and the determination and deserves to be called one of the best in the industry. Here's why we think he is the poster child for always pushing yourself to be your best version!
Ayushmann Khurrana made his debut in Bollywood with Vicky Donor but his journey began a long time before that. He was first spotted on TV in 2002 when he participated in a show called PopStars. He later went on to be a part of and win Roadies 2.0 which brought him much attention and appreciation. And he managed to do so at the age of 20. He went back to finish his studies and later hosted a show on Radio and won the Young Achievers Award in 2007 for it.
His passion for acting and his amazing camera presence brought him closer to becoming an actor, one step at a time. He finally made his debut in Bollywood with Shoojit Sircar's Vicky Donor which turned out to be a hit. He won awards for Best Debut (Male) and also Best playback singer for lending his voice to the song, 'Pani Da Rang' which became the love anthem that year. But just because his debut was a hit doesn't mean he didn't face his own struggles or low points.
In 2018, he went on to star in Andhadhun and Bhadhai Ho, both of which received immense critical acclaim and praises. They were also two of Bollywood's highest-grossing films in 2018.
Just when we thought, he couldn't surprise us anymore, he went and acted in Article 15, once again proving his mettle. The next film which is also his latest hit, Dream Girl is quite distinct than anything he has done before too. In the film he uses the guise of a female voice to get a job which is followed by a whole world of madness!
He has already given us a peek into the next project called, Bala in which he plays a balding guy looking for love. Sounds interesting already, doesn't it?
Ayushmann Khurrana's journey is proof that if you keep going after your dreams and believe in yourself, there's nothing that can stop you. All you need is some determination and the courage to dream.