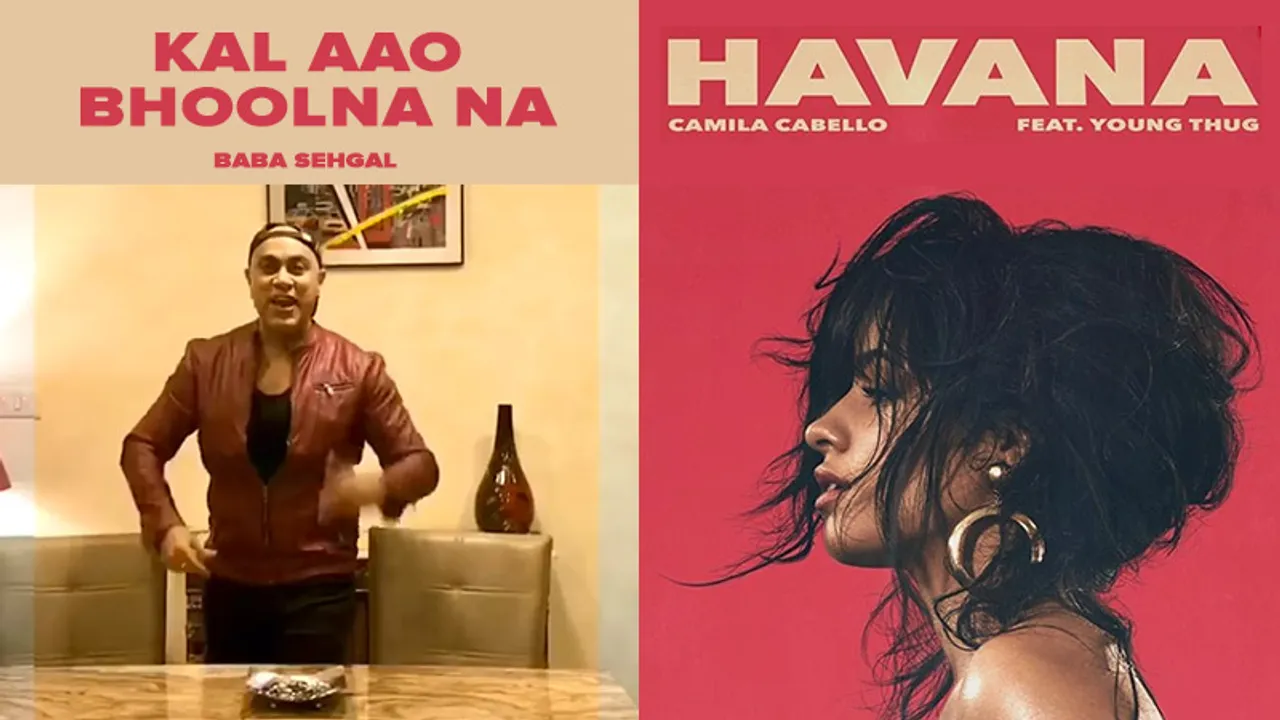 Let's look at some of the wackiest social media commentaries and rap singles by the popular rapper from the 90s, as Baba Sehgal Havana Cover buzzes on Facebook.
A deadly combination of wacky lyrics, quirky rapping and even crazier singing- that's Baba Sehgal for me. When today morning while scrolling through my Facebook feed I came across his recent rendition of Camila Cabello's Havana titled 'Kal Aao Bhoolna Na', I wasn't taken aback.
Once a pop sensation, today's kids might choose to dislike Baba Sehgal's creativity that explodes in his rap videos, but in this age of social media you definitely can't ignore him. The Havana recreation, as he claims garnered 2000 downloads in just a day. He has a song for everything, right from the trending topics across the country like GST, demonetisation to making his own versions of Despacito and Rihanna.
In his career spanning 23 years, the original rapper from India never failed to entertain or amuse the audiences - whether it is through his iconic 'Dil Dhadke' in the 90s to 'Google Ka Zamana' which shed light on how the search engine has been ruling most lives across the globe.
Racking up millions of views and shares in thousands, Baba Sehgal's videos have been creating waves on social media. His YouTube channel has 56,553 people subscribing to it to only glance through his covers like 'Tape of You' and Adrak Wali Chai'. A self-proclaimed evergreen rapper, Baba Sehgal's journey from singing pop music in Bollywood into the social media rap commentary by singles every other day is no less than 'one helluva ride'.
Lets take a look at some of his wackiest social media standings on various topics:
news singapore sey lekar aaya -
trump apna ego lekar aaya aur Kim apna toilet lekar aaya?

— Baba Sehgal (@OnlyBabaSehgal) June 12, 2018
Cannot see the moon because start ho gaya monsoon?????? pic.twitter.com/ZD9KsK5Ux5

— Baba Sehgal (@OnlyBabaSehgal) June 2, 2018
kapdon mein mayl ho
Jab Daant ka root canal ho
Bank waaley phone karein
Early morning wake karein

Baj gayi baj gayi baj gayi ab toh saanp ke aagey been
Kha le kha le baby thoda meetha namkeen

JALEBI AUR SAMOSA ? https://t.co/AK4m3eSWaf

— Baba Sehgal (@OnlyBabaSehgal) May 31, 2018
Petrol aur diesel key badh gaye hain rate,
Baby ab kaise karenge date?

— Baba Sehgal (@OnlyBabaSehgal) May 24, 2018
khud par karo bharosa luck mein nahi,
protein hai zyada dal mein, duck mein nahi? pic.twitter.com/l7OxcWNp5M

— Baba Sehgal (@OnlyBabaSehgal) May 14, 2018
papita khaney sey toh stomach saaf hee hoga,
obviously giraffe ka baccha toh giraffe hee hoga?

— Baba Sehgal (@OnlyBabaSehgal) April 14, 2018
GOING TO THE GYM ? pic.twitter.com/zYb88mc4IF

— Baba Sehgal (@OnlyBabaSehgal) May 9, 2018
kudiyan saari senti hain, glamour ki guarantee hai, chhakka maaro out karo, paisa bhi plenty hai? BALL KAR DI TAMPER - live now #babasehgal #rapper #rap #bcci #ipl #cricket #dhoni #viratkohli #smith #davidwarner #fans #stadium #fanluv #celebrity #crowd
kudiyan saari senti hain, glamour ki guarantee hai, chhakka maaro out karo, paisa bhi plenty hai? BALL KAR DI TAMPER - live now #babasehgal #rapper #rap #bcci #ipl #cricket #dhoni #viratkohli #smith #davidwarner #fans #stadium #fanluv #celebrity #crowd