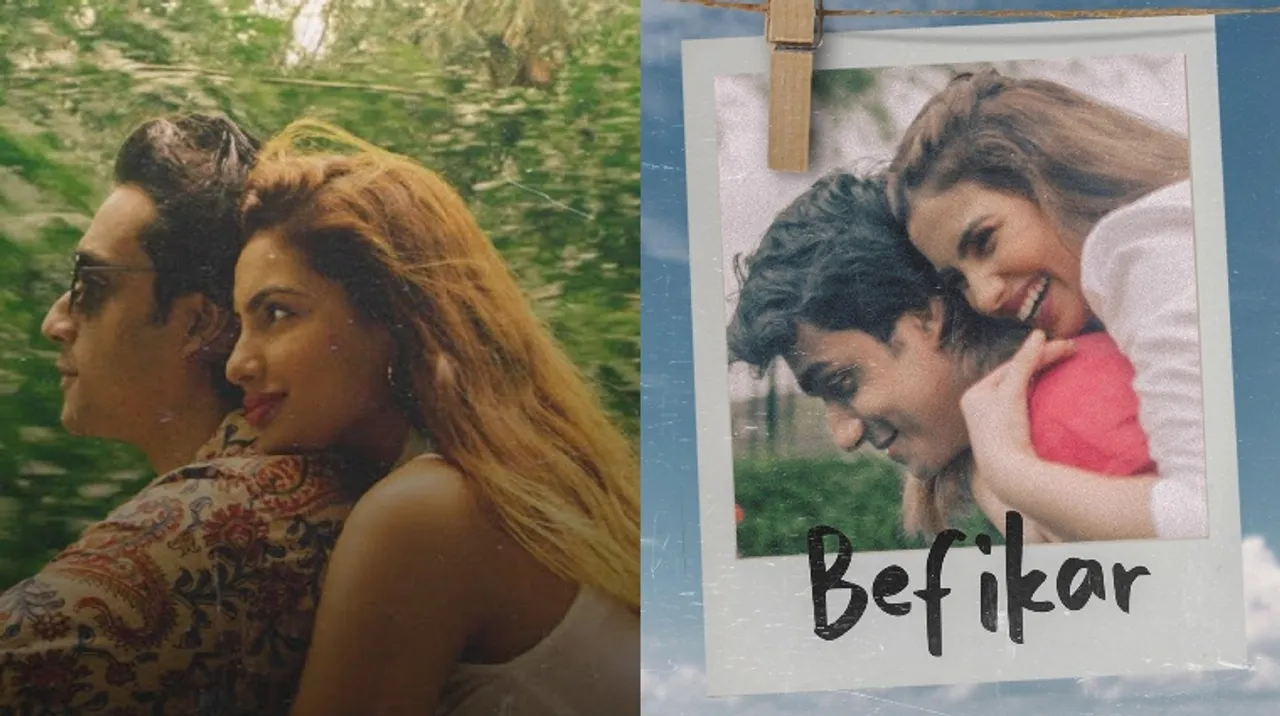 Check out the new music single featuring popular Content Creators Tanzeel Khan and Aashna Hegde. The creators not only feature in the video but have also composed and sung the song.
With such difficult times and distance from those we love, a good romantic song is all we need. Songs that make us fall in love and that makes us relive all the beautiful memories that we share with our loved ones. The latest song, Befikar, featuring Content Creators and DamnFam group members, Tanzeel Khan and Aashna Hegde will do the trick and make you want to FaceTime your BAE right now.
The song celebrates boundless love and will surely become a new addition to your playlist as well. The song also highlights the other talents these Creators have. Tanzeel, who is also a lyricist has composed the track of the song himself while Aashna has made her debut as his co-singer with this. With beautiful and picturesque visuals, the song is a complete audio-visual treat you can't miss out on. The song, Befikar is Tanzeel's fourth musical release and crossed over 100K views only hours after it was released.
Check out the song Befikar here:
&feature=youtu.be
Speaking about the song, Tanzeel said, "Befikar is very close to my heart because this is Aashna's singing debut. This song was written and conceptualized keeping her in mind. I am very happy and excited that Aashna chose 'Befikar' to be her first song. She has a very unique voice. After months of planning, discussing and rehearsing, 'Befikar' has finally come to life. This is my third original composition and I hope my audience showers the same love on it as it has in the past. I'm looking forward to releasing a few more songs before the year ends."
Excited about being a part of Tanzeel's latest track, Aashna said, "Tanzeel and I have been planning to record a song together for a while. But when this project actually went on the floor, it felt like a dream! We couldn't believe that what we had been discussing for a year is about to turn into a reality. This song is my singing debut and this milestone of my life became even more special thanks to Tanzeel. He has been one of my best friends and couldn't have asked for a better beginning to a new adventure than collaborating with him. I'm very excited to see the audience reaction to 'Befikar'. So far, they have been our greatest support and I will continue to entertain them with such exciting projects."
Fans showered their love for the song: