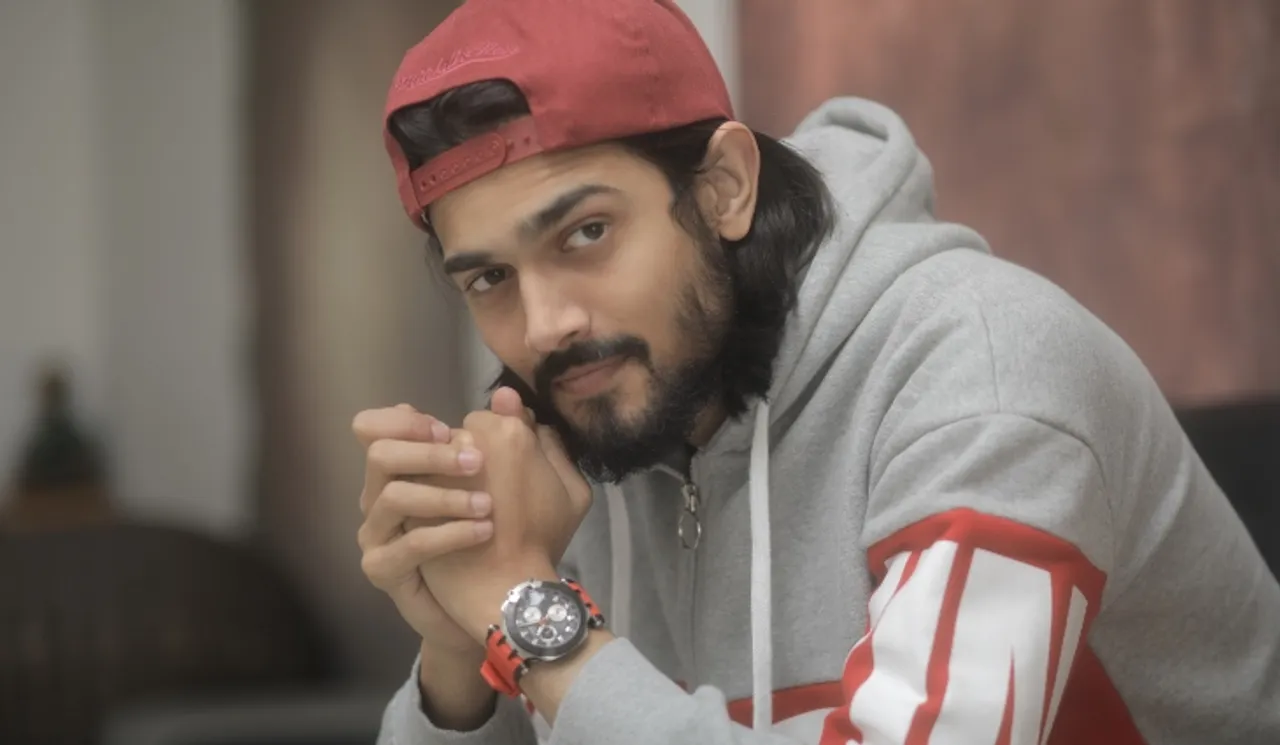 Digital Star Bhuvan Bam is supporting the fight against the spread of Coronavirus by launching a range of printed face masks under BB Ki Vines' Official Fashion line, 'Youthiapa'.
Bhuvan Bam has been instrumental in spreading awareness on combative measures against COVID-19 in India. His '" data-saferedirecturl="https://www.google.com/url?q=https://www.youtube.com/watch?v%3DmOLlhfxGhVk&source=gmail&ust=1596782961244000&usg=AFQjCNHrG_PPFcauJPWQfaM_ZbPXaF_a5g">Lifeline of Society' video was viewed over 10 million times in under 48 hours, as it brought to light the plight of migrant workers and other communities worst affected in the pandemic – raising over 6 Lac rupees for charity.
Subsequent videos such as '" data-saferedirecturl="https://www.google.com/url?q=https://www.youtube.com/watch?v%3D6xmcYOq1r7I&source=gmail&ust=1596782961244000&usg=AFQjCNEmEUwCApvfKo6FksPNaq7ibq1Tfw">Time to be a Hero', '" data-saferedirecturl="https://www.google.com/url?q=https://www.youtube.com/watch?v%3Ds4aY3VAIViw&source=gmail&ust=1596782961244000&usg=AFQjCNF8BhFdaQtM0KArF094qa1Hsta7dw">Lockdown Queen' and '" data-saferedirecturl="https://www.google.com/url?q=https://www.youtube.com/watch?v%3DNrdZBDh2r9o&source=gmail&ust=1596782961244000&usg=AFQjCNHWluBuc7x1aKHVQA4yqJYYiVkXYw">Sameer Vs Hola' have also successfully used humour and sarcasm to instill a sense of responsibility amongst the youth of India during the pandemic.
Taking an important step forward in this direction, Bhuvan is actively encouraging the next generation to vouch for and practice social distancing as a civic duty by wearing masks at all times. Adding a dose of fashion to this necessary, Bam is attempting to influence such style-motivated youth to effect urgent social impact by creating a line of limited-edition, non-medical, superior quality canvas masks - creatively designed with slogans like 'We can get through this' - to ensure safety and help spread a message of hope in these trying times.
These innovatively designed all-day-wear masks are made using top quality, breathable fabric and are available at affordable prices. Driven by the high demand from customers, masks with the slogan have already proven to be popular and are running out of stock within days.
Speaking about the launch Bhuvan Bam said, "I believe the youth needs to speak up and vouch for social distancing to be able to combat the virus. They are the future pillars of the community and should lead by example. Having the potential to impact those around them, their families, and surroundings, they need to act now so that we can easily sail through these trying times. As masks have become a part of our new normal indefinitely, it's time to treat the protective shield like an accessory that can elevate even the most basic outfit."
Bam's 'Youthiapa' has erstwhile popularly mastered the balance between usability and addressing cultural, national, and world issues through a tongue-in-cheek fashion. Youthiapa's trending slogan 'Hustle Karo Bhasad Nahi' has caught a lot of attention amongst the industry and his fans.
The slogan translates as a message to teenagers to galvanize and work hard, without creating any chaos – something Bhuvan considers his life's motto.
Catch up on Bhuvan Bam's lockdown-special videos here: