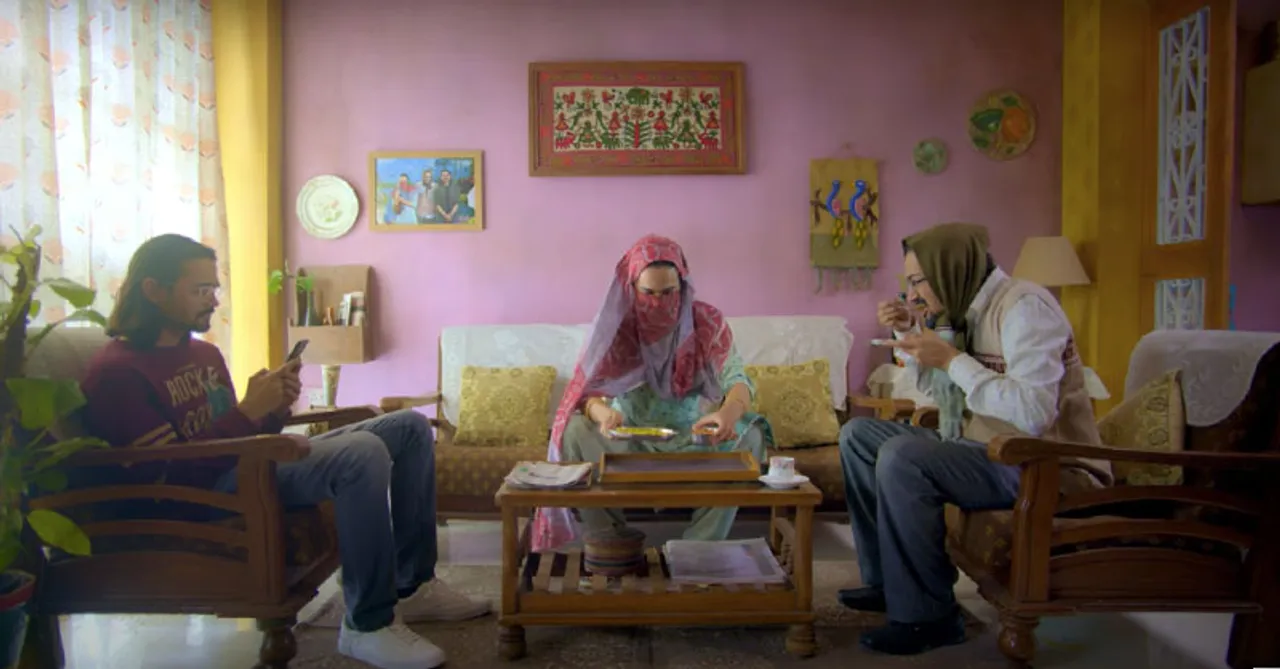 Dhindora featuring Bhuvan Bam and his avatars from BB ki Vines universe is a story every middle-class family can relate to. It revolves around Bhuvan and his family's everyday lives when an unexpected purchase leads to a series of events and depicts every common man's larger-than-life dreams.
From the first scene, it has Bhuvan's magic written all over it. The show deserves special Dhindora for the efforts, and effortless acting Bhuvan has shown in the series. If you know, you know that on his YouTube channel BB ki Vines, he portrays different characters, and he has weaved this fictional extended family of Bhuvan into a heartwarming story of hope and dreams. 
The first long project by Bhuvan, Dhindora, is an 8-episodic comedy-drama featuring 9 characters from the BB Ki Vines universe essayed by Bhuvan himself. 
Two episodes are already out now, and the rest are slated to release every Thursday on his YouTube Channel. 
Cast: Bhuvan Bam and his characters Babloo, Janki, Titu Mana, Banchoddas, Sameer Fuddi, and more. Dhindora also features an ensemble cast, including Anup Soni, Rajesh Tailang, and debutant Gayatri Bharadwaj. 
The show is produced by Rohit Raj and directed by Himank Gaur. The music album has been directed by Sneha Khanwalkar, with singers like Rekha Bhardwaj and Kailash Kher lending their voice to the tracks along with Bhuvan Bam.
Storyline: The story revolves around Bhuvan and his family's everyday lives when an unexpected purchase leads to a hysterical yet acute series of events. 
Bhuvan's life turns upside down after Babloo wins a lottery of 11 Crore. He tells his wife and asks not to share the news with anyone. However, things change when Babloo meets with an accident and loses his memory before sharing the details of the lottery with anyone. The chaos starts when Bhuvan tries to find the lottery ticket and the person who hit his father; on the other hand, it is hard to control Janki, who has already done exuberant expenses and is on a spree to do Dhindora about the lottery.  
What I liked: I liked how the characters and their rawness were maintained and had a similar kind of screen presence as we have seen them in concept videos on BB ki Vines Channel. The innocence of a middle-class family and their smaller dreams, as simple as having egg in the breakfast, achieving big in career, whether a promotion or a music video, every nuance is as real as it could be for you and me. Some dialogues are funny, and the punch lines land amazingly well. 
I liked how weird-world it is where a patient is cured by showing Bigg Boss episodes. 
What I didn't like: While it was welcoming to see Anoop Soni in his characteristic crime reporter style, and Rajesh Tailang as Parshad, I feel the two very talented actors have not been leveraged well. Also, a little less chaos could have highlighted the story sooner. 

Watch the Episodes here:
PS. The review is based on four episodes: Lag Gayi, Baasi Roti, Nano Thug Lenge, and Saste Sherlock.