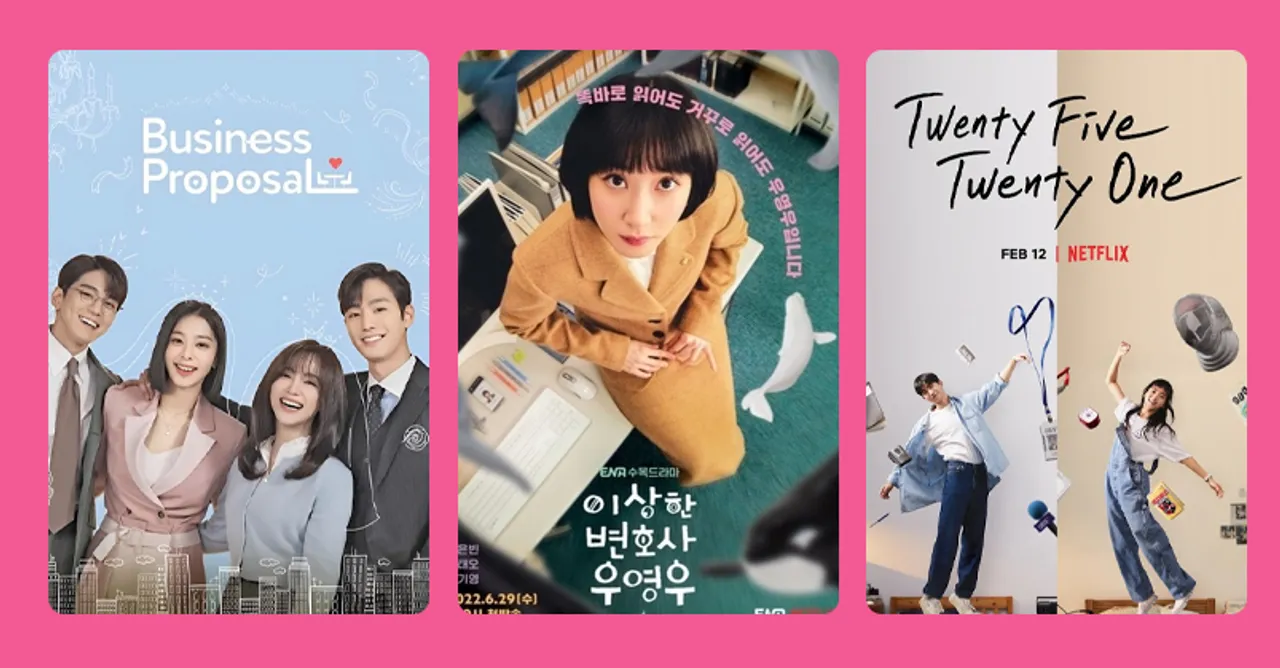 #LetsKetchup: Lucky for us, the K-dramas of 2022 had something in store for everyone! From heart-fluttering romances to exciting thrillers, the line-up this year was more promising than ever!
Korean dramas have taken the world by storm. 2022 in particular has been a great year for K-drama fanatics as it's been a year of experimenting with new genres, breaking that stereotypical lens through which K-dramas are usually perceived. Intriguing plots and captivating storylines coupled with phenomenal performances by the star cast of the show become quite a strong enough reason to pull you into the K-drama mania and keep you hooked from one story to the other. 
While K-dramas with fairytale endings like Business Proposal and Shooting Stars did become the talk of the town at the beginning of the year, unconventional plots soon took over our watchlists and dominated our screens as well. Twenty-Five Twenty One shocked everyone with its not-so-cliche ending and left us as heartbroken as Naa Hee-Do and Baek Ye-Jin were. Soon after Our Blues was here with a story that felt like a soup for the soul. Extraordinary Attorney Woo set a new viewership record globally with its season finale and thrillers like Alchemy of Souls and Little Women not only kept us hooked throughout but also made it so difficult for us to wait for an episode every week.
This has also been a year where many famous K-drama actors made their comeback on-screen after a pretty long time, like Lee Min Ho with Pachinko or Park Hyung-Sik came back with Soundtrack #1, or Ji Chang-Wook with Sound of Magic. All three shows were short K-dramas with unique concepts that were well-received by fans. Song Jong-Ki gave one of 2020's biggest hits 'Vincenzo' and came back with an all-new revenge story in Reborn Rich. Son Ye-Jin's Thirty-Nine was another gem this year that portrayed healthy female friendships and taught us to live each day like it's our last. 
We made a list of K-dramas of 2022 that we found super addictive this year!
Twenty-Five Twenty-One (Netflix)
Business Proposal (Netflix)
Shooting Stars (Netflix)
Our Blues (Netflix)
Extraordinary Attorney Woo (Netflix)
Love All Play (Rakuten Viki)
Little Women (Netflix)
Thirty-Nine (Netflix)
Forecasting Love and Weather (Netflix)
Reborn Rich (Rakuten Viki)
May I Help You (Prime Video)
My Liberation Notes (Netflix)
Pachinko (AppleTV+)
Alchemy of Souls (Netflix)
The Fabulous (Netflix)
Love in Contract (Rakuten Viki)
Big Mouth (Disney+Hotstar)
Narco-Saints (Netflix)
Anna (Prime Video)
Eve (Rakuten Viki)
Glitch (Netflix)
Cheer Up (Rakuten Viki)
Love is for Suckers (Rakuten Viki)
Cafe Minamdang (Netflix)
Yumi's Cells 2 (Rakuten Viki)
Woori The Virgin (Rakuten Viki)
Somebody (Netflix)
Behind Every Star (Netflix)
Remarriage and Desires (Netflix)
Link: Eat Love Kill (Disney+Hotstar)
Kiss Sixth Sense (Disney+Hotstar)
Soundtrack #1 (Disney+Hotstar)
Under the Queen's Umbrella (Netflix)
Once Upon a Small Town (Netflix)
Money Heist Korea: Joint Economic Era (Netflix)
Welcome to Wedding Hell (Netflix)
The Sound of Magic (Netflix)
Tomorrow (Netflix)
Juvenile Justice (Netflix)
All of us are Dead (Netflix)
The Law Cafe (Rakuten Viki)
Summer Strike (Rakuten Viki)
Revenge of Others (Disney+Hotstar)
Connect (Disney+Hotstar)
Forbidden Marriage
Island 
Are there any other K-dramas that make it to the list for you? Let us know your thoughts in the comments below!
This article is a part of our #LetsKetchup series that sums up the year that was! Hope you enjoy reading this series this time of the year!
For more entertainment content follow us @socialketchupbinge