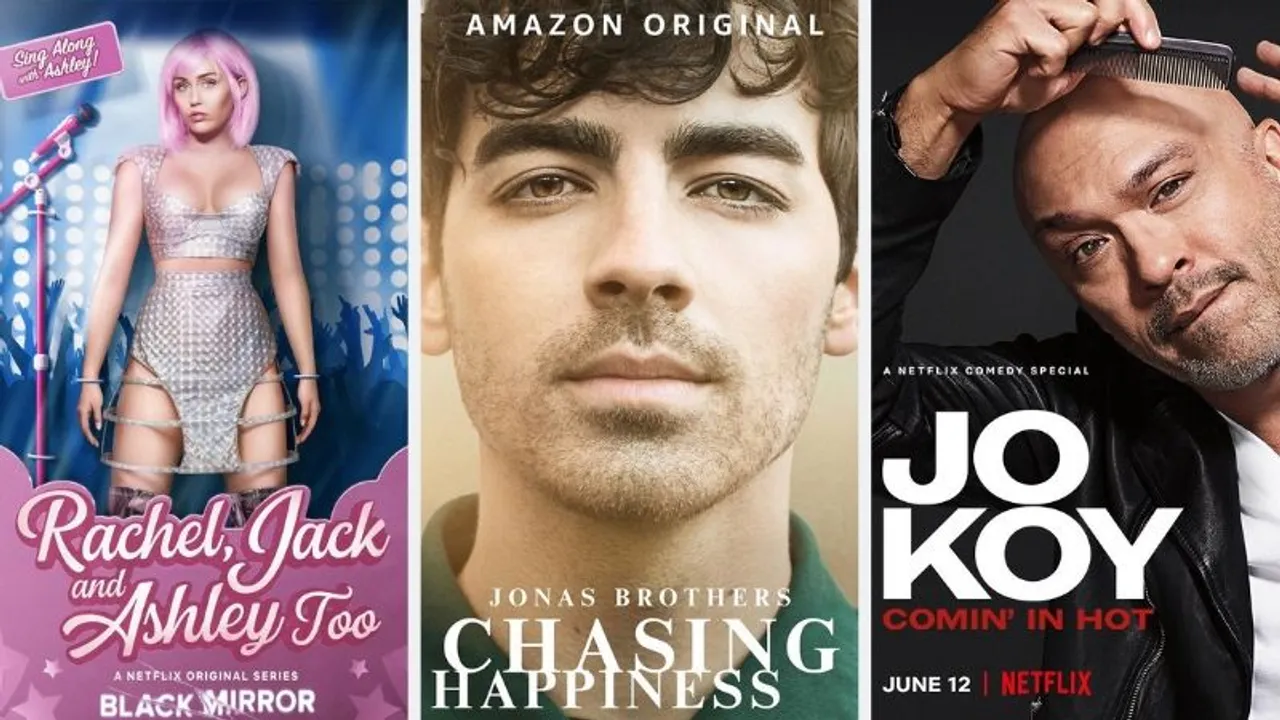 We're a busy generation, aren't we? We are busy traveling, exploring new food, discovering new talents and hobbies, making or laughing at memes. We're also busy creating innovative technology, designing sustainable fashion, turning vegan etc. etc. We're all doing a little bit of everything but the one thing that we, as the current and thriving online population share an unabashed passion for is - binge-watching shows but alas! Where do we find the time to research which ones to watch?
Watching shows and movies for hours at a stretch or squeezing in those 15 mins of entertainment before a meeting or during lunch breaks. We love watching shows and good, stirring, remarkable content. Well, for we are one of you, we share this love too. So, here's a list of all the upcoming June shows that you can binge-watch to your heart's content in June (while you're out there changing the world, of course!)
Netflix
1st June
Arthdal Chronicles

https://www.instagram.com/p/ByHssDan3mO/?utm_source=ig_web_copy_link
3rd June
Malibu Rescue: The Series

https://www.instagram.com/p/BxsNn1AFa_7/?utm_source=ig_web_copy_link
4th June
Miranda Sings Live
5th June
Black Mirror - Season 5
Black Mirror Out June 5th @blackmirror pic.twitter.com/IE8HIdkABB

— Miley Ray Cyrus (@MileyCyrus) May 21, 2019
7th June
3 Percent
https://www.instagram.com/p/BlxfKHuhN7U/?utm_source=ig_web_copy_link
Also Read: Block your calendar, here is the list of movies releasing in June 2019
The Black Godfather
The Chef Show
https://www.instagram.com/p/Bxp9z9Dnwq9/?utm_source=ig_web_copy_link
Designated Survivor: Season 3
https://www.instagram.com/p/BwkCTIUltmF/?utm_source=ig_web_copy_link
Tales of the city
https://www.instagram.com/p/BxubSBUjSGh/?utm_source=ig_web_copy_link
12th June
Jo Koy: Comin' In Hot
https://www.instagram.com/p/Bxxa1tjg13O/?utm_source=ig_web_copy_link
Leila
14th June
Murder Mystery
Marvel's Jessica Jones -Season 3
Trinkets -Season 1
19th June
Beats
21st June
Dark: Season 2
Mr. Iglesias
Dark -Season 2
Hotstar
10th June
Big Little Lies: Season 2
15th June
Los Espookys
17th June
Euphoria
Amazon Prime
4th June
Chasing Happiness
https://www.instagram.com/p/BxNhtZhly54/?utm_source=ig_web_copy_link
7th June
Mind the Malhotra
14th June
Too Old To Die Young
https://www.instagram.com/p/BvzhNuBgL3h/?utm_source=ig_web_copy_link
Absentia -Season 2
Mx Player
7th June
Humorously Yours -Season 2

https://www.instagram.com/p/ByFuPmsnZ8h/?utm_source=ig_web_copy_link
Zee5
15th June
Kaafir

We know you can't wait to watch all these shows; well, good thing they're coming very soon! So go on, make your list, you can thank us later.