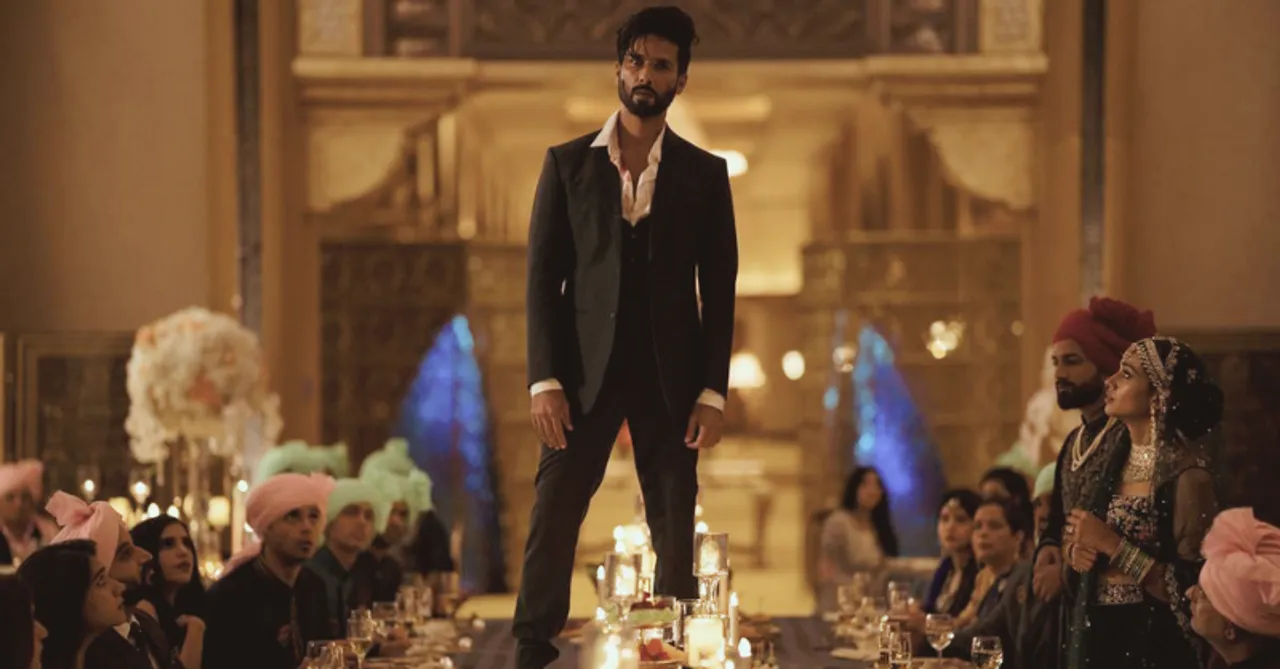 Bloody Daddy review: Starring Shahid Kapoor, Bloody Daddy is neither an extremely interesting action film nor a complete crash-and-burn.
Bloody Daddy review: A remake of the 2011 French thriller Sleepless Night, Bloody Daddy mildly engages you with some action sequences and of course Shahid Kapoor, only if you watch the two-hour film without any expectation whatsoever. You might have to keep your bias aside and just enjoy a casual action film given how there's essentially no plot, thrill, depth or emotion. Even though the first hour of the film does try to get you a little bit excited about it, the second hour brings it all down. It's as if someone calls you with the pretense of telling you an enticing secret, making you all giddy and then ends up telling you what you already know, making you almost want to punch the person. 
The story revolves around a grayish NCB officer Sumair (Shahid Kapoor) who robs a 50 crore cocaine shipment on the empty streets of Connaught Place as the country is just coming out of the second wave of COVID-19. It's the first time where a chase sequence and a shootout while wearing masks in an empty CP in Delhi actually makes logical sense which makes it all the more interesting. Things take a sharp turn when Sumair's son, Atharv gets kidnapped by Sikander (Ronit Roy), the owner of the 7-star hotel and owner of said cocaine. Now Sumair has to return the drugs-filled bag in exchange for his son. But things go for a toss when he goes to the hotel to return the bag and it goes missing from where he hid it to have the upper hand on Sikander. All of this mayhem takes place on one night!
The entire time you watch Kapoor struggling to find the bag, save his child, deal with drug dealers, and run away from his colleagues who already doubt him for being a corrupt officer, you'll see glimpses of Kabir Singh, Jersey, Udta Punjab, Farzi, and all of his previous macho man characters. As if Sumair is an amalgamation of them all yet his moral ambiguity comes in parts. Like paying a Nepali kitchen staff after harassing him, or harassing a man in the bathroom to teach him a lesson of 'no means no' or apologising right after being in a physical fight with his female colleague, Riya (Diana Penty) who is trying to catch him. Sumair has more of a moral compass than Kabir Singh since he apologises after a heat-in-the-moment reaction. Whether that could be justified or not could be up for discussion! But for now, it works for a cop trapped in a tense situation who's clearly not trying to be a hero or an anti-hero. 
The highly choreographed action pieces either set in the kitchen or according to the backdrop of a song are underwhelmingly delightful to watch. But for me, it was the dynamic between how the film at least in the first half finds a smart way to spurt in a little situational comedy and a social commentary, that did the job. A big fat lavish wedding where DJ nights and Badshah come to perform as the backdrop of all this chaotic drama or the wit that the gangsters produced while dealing with each other or when an atta-filled bag of cocaine is handed over, the dealers ask each other to taste as COVID-19 could have impacted their taste buds. All of this makes up for the dampness which this film otherwise is. The only hope the Bloody Daddy had up til now disappears when in the second half, it turns into a usual Bollywood action film with more blood, action, angry villains and hero fights, father-son sappy bonding, and more. 
It's as if Bloody Daddy suddenly realises that it's a Bollywood film and not The Family Man so let's stop the fun and get serious but not in a good way though. While I don't find children irritating, Atharv is highly annoying with his 'lactose-free chocolate milk'. Rajeev Khandelwal, as Kapoor's corrupt boss who's trying to catch him, shines through this film. Diana Penty, unfortunately, is a poster child for 'a seat at the table', because as a female cop, she's given no role and is there just for the sake of it. But then most characters here are caricaturists as the film doesn't have space for character development. Ali Abbas Zafar's Bloody Daddy is just partly exciting, heavily disappointing, tonally confused, and hence middling entertaining; it's something you watch when you don't want to indulge in a heavy watch.
Bloody Daddy is currently streaming on Jio Cinemas! 
For more entertainment, follow us on @socialketchupbinge