Board and card games have been part of Indian Culture since ancient history. A game can make you loose your kingdom. Board and card games are everyone's favourite, from grandma to kids, these have become family traditions and any party musts.
Today parents encourage playing such games, to bond over with the kids, and keep them at bay from  digital games like Pubg. Board games have made their way to millennials with Game Night Parties.
There are many board and card games which are highly popular all over the world and are played by everyone be it any country. These are few games which are evergreen and common between all and can never get old. Here's the list, go relive your childhood and plan a game night, like really soon!
Snakes And Ladders, Multi Color
The evergreen Snake and ladder is apt for anyone and everyone. Just beware of the snake!
Finally finished creating the fireman themed snakes and ladders game for the Welsh activity with my peers ?‍??Helping children learn their numbers and colours in Welsh ??????? pic.twitter.com/Zzl73AbooV

— Miss Kaur (@missKaurUSW) January 30, 2019
Scrabble Crossword Game
I am sure that every parent has made their child play this game for improving their spellings.
Had to exchange 4 times in this #scrabble game! 352-368. #boardgames pic.twitter.com/mqsrd2vhRx

— RaydenMK (@RaydenMK) February 4, 2019
Uno Original Cards
Uno has destroyed many friendships.  But may the new rules will help the Game Losers.
#UNO GAMES ? pic.twitter.com/Rs0lla7uuF

— Süreyya Çinar (@CSurus) February 3, 2019
Everyone loves a game of uno 🙂 pic.twitter.com/2BMkFuZYqe

— GourdLord (@dhaz0723) February 4, 2019
Checkers
Use your brain and strategise your next move. Think and Play!!
Source: Google
Monopoly
An all time favourite game for all age groups, Monopoly is a real estate game which will keep you busy for hours!
#OnThisDay in 1935, "Monopoly", the board game went on sale for 1st time. Do you stick to the rules or play with your own "family rules"?#Monopoly pic.twitter.com/2RmJTQDoy1

— Denise Breen (@DeniseMBreen) February 6, 2019
Monopoly Game of Thrones, Board Game Based on Hit TV Series from HBO https://t.co/25JIoNvhUz pic.twitter.com/9S3EWC25hQ

— NulledGit (@NulledGit) February 5, 2019
Life
Another amazing family board game that involves spinning the wheel which will determine your life decisions.
Source: Google
Classic Chess
Game that make you use wit, presence of mine! This will keep you strategising all through your game.
#hashtag1 Chess Players – Multifuctional Digital Chess Clock/ Alarm/ Game Timer – Keep Control – Checkmate! pic.twitter.com/oa7j4TeytI

— Anorthco (@Anorthco1) February 6, 2019
Twister
A fun game for kids involving spinning to get a colour and body part that you need to put on the coloured spots.
#OddWaysToImpressYourBoss invite em over for a game of twister pic.twitter.com/xLfEUEu90A

— Stephen (@stephencrumley8) January 16, 2019
Jenga
The thrill of building a tower of blocks continues to excite making Jenga very popular.
Classic Jenga Game https://t.co/wFcGvdgqIE pic.twitter.com/lBd2l1hmhH

— NulledGit (@NulledGit) February 5, 2019
best me in a game of jenga, you won't pic.twitter.com/mvLuJCosho

— nick. (@ohboyitsnick) January 30, 2019
Carrom
All time favorite family game including grandparents. Get your queen and win the game !!
Soak in the quiet intensity of friendly rivalry as you challenge your friends to a stimulating game of carrom.#EKA #ExperienceEka #Club #Ahmedabad #Joy #Balance #Sports#Leisure #Wellness #Fitness #Coaching #BestCoach #Academy #Carrom pic.twitter.com/B2PqFPrO5d

— EKA Club (@ekaclubamd) January 31, 2019
Brainvita
The games requires logical thinking and making the right moves. Better think and play!!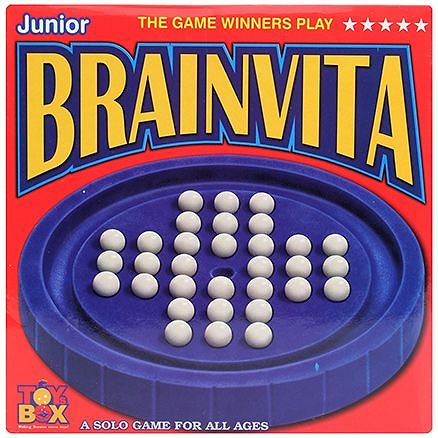 Source: Google
Pictionary
Pictionary is a a game based on drawing a word that needs to be decided by rolling the   die. So hope that you are good at drawing !!
I'm a board game lover too, I'm a ruler of Monopoly! i like connect 4 and play Pictionery! But I'm only good at guessing b/c all my drawings

— Evan Van (@MadAnter) June 4, 2017
Scotland Yard
Scotland is a fun game of tracking down the criminals. So be alert and catch the thief !!
Scotland Yard is unreal. RT @TheNationDan: My happy place.

Board game stores. pic.twitter.com/l8QfwI87AJ

— Ryan (@__RyanJ__) February 2, 2019
Taboo
Taboo is a fun guessing game where players have to guess the word on the other player's card without using the word itself or five additional words listed on the card.
Reviewing genetics vocab words with a game of Taboo! #edchat pic.twitter.com/oCHPWlgfF0

— Sonia Milbradt (@smilbradt) February 1, 2019
WWE Slam Attax
Not forgetting this game which was highly played back then, WWE Slam Attax is a Trading Card Game by Topps Trading Cards.
2017 Topps #WWE Slam Attax 10 Offers Big Checklist, Game Play, Mat Relics https://t.co/dOUhZ1L9I3 pic.twitter.com/NeVT7YUtPp

— Beckett Media (@beckettmedia) August 29, 2017
So these are the list of some popular all time board and card games. So tell us in the comment section below
Which is your favourite Board game ?