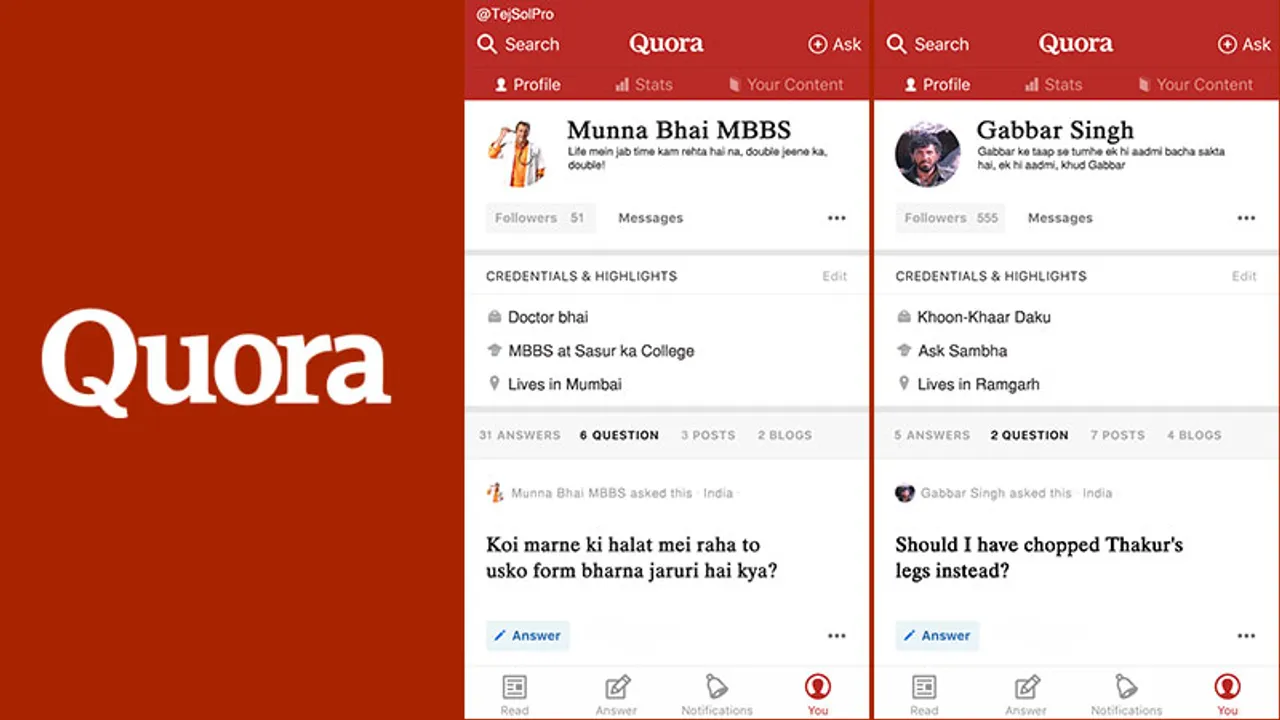 Hey, not all of us are blessed with our very own Quora, perched upon a hill who answers to the call of Sambha! But let's turn the tables for a moment. What if these iconic Bollywood characters existed on Quora?
In a parallel universe, where Bollywood characters are just as social media savvy as the rest of us, would it be rather chaotic, or hilariously amusing? Would Gabbar prefer to go online to know 'Kitna inaam rakhi hai sarkar hum pe? Or would Devdas not need Chunnilal at all if he was on Quora?
Not only Gabbar and Devdas, what if some of the most iconic Bollywood characters like Baburao Apte, Munnabhai MBBS, Uday Shetty, and more were on Quora? How would they resolve their predicaments? What questions would they ask? Look no further because here's the answer!
1. Ye Raju bhaada kab dega re?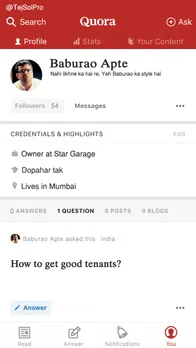 2. Ye bheja shor kyu karta hai?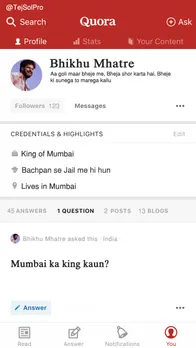 3. Why be hungover when you can always be high?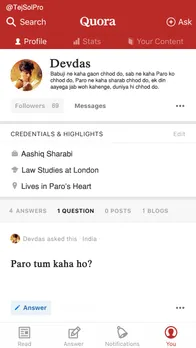 4. Why did Pia ride a scooter to Ladakh? I thought Bullet was the standard!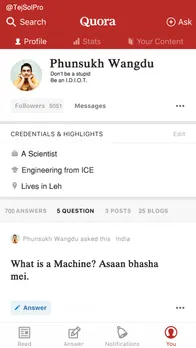 5. I mean he can't catch me if he can't run right? Those shoes were a nightmare!
6. Also how to not get a stranger completely entangled into my fairy tales?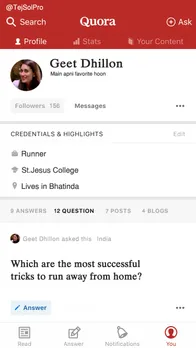 7. As of today, this guy is trying to commit suicide.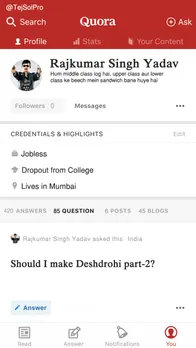 8. Balwant Rai ke kutte kaunsi breed ke hai? Also, mujhe apne dusre characters me confuse kyu ho jata hai?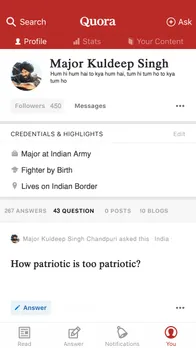 9. Ye Chinki itni change kyu ho gayi re?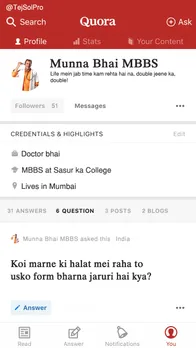 10. Shareef ghar ka daamad kahan milega?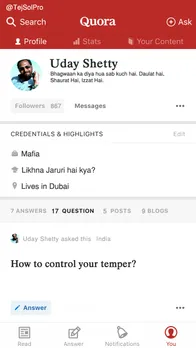 11. Was it safe for me to sing an entire song while driving? Should I have called my driver?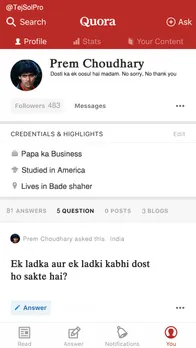 12. How to sneak into Pakistan and control the urge to uproot handpumps?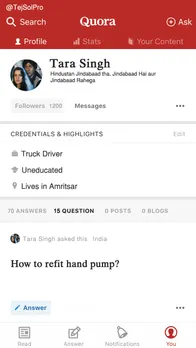 I don't know about you, but I think it would be a much better world if these Bollywood personalities existed on Quora!
All of the above creatives were designed by Tej SolPro.