When Crimemaster Gogo said, "Aaya hoon, kuch toh leke hi jaunga. Khandani chor hoon," he was right. He stole our hearts away.
While the hero was busy doing his heroic deeds, someone was busy being bad and loving it. No matter how inspired and aspired we are towards the heroic persona of the protagonist we can't get away from the fact that we love our villains. They have their own gang, they own the place they are in, they make us hate them and yet love them. There have been many iconic villains who left an impact on us and who continue to leave shiver down our spines. One among those is Crimemaster Gogo!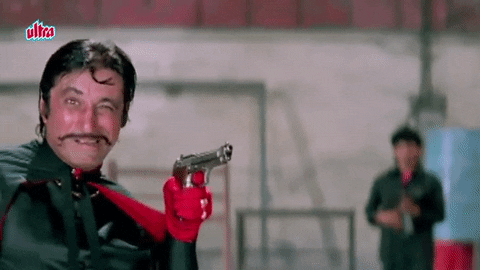 Although his name sounds funny 'Crimemaster Gogo' is a good guy who tried hard to be bad and took a special place in our hearts. While the bar was set high by his uncle, Mogambo, Gogo did his best to be his fearsome self. We know he was also interested in sports as ankhein nikaal ke gotiyaan khelunga was his favourite pass-time. He is one among the many crazy characters from the movie Andaz Apna Apna and certainly one of the most memorable too.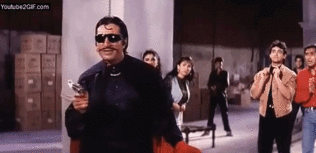 While we still can't stop laughing at his mannerisms there is a story behind this character coming to life. The character which was first offered to Tinu Anand was bagged by Shakti Kapoor because of the former's busy schedule. When even Shakti was about to refuse it, the director Rajkumar Santoshi suggested the shooting to be done at night for the actor's convenience. Also, the character's iconic name was based on one of Shakti Kapoor's friends who was called the same.
Here are some iconic Crimemaster Gogo dialogues that we can never forget:
"Aaya hoon, kuch toh leke hi jaunga. Khandani chor hoon." 
"Aankhein nikaal ke gotiyaan khelunga"
"Suno suno duniya valo, sabse bada hai Mr. Gogo"
"Aa…Ohhoo…Lolitha"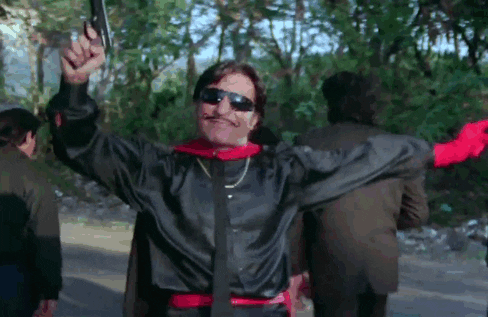 We love you Crimemaster Gogo! Watching you on-screen made our hearts go dhak-ki-chiki dhak-ki-chiki dhak-ki-chiki-Dha!