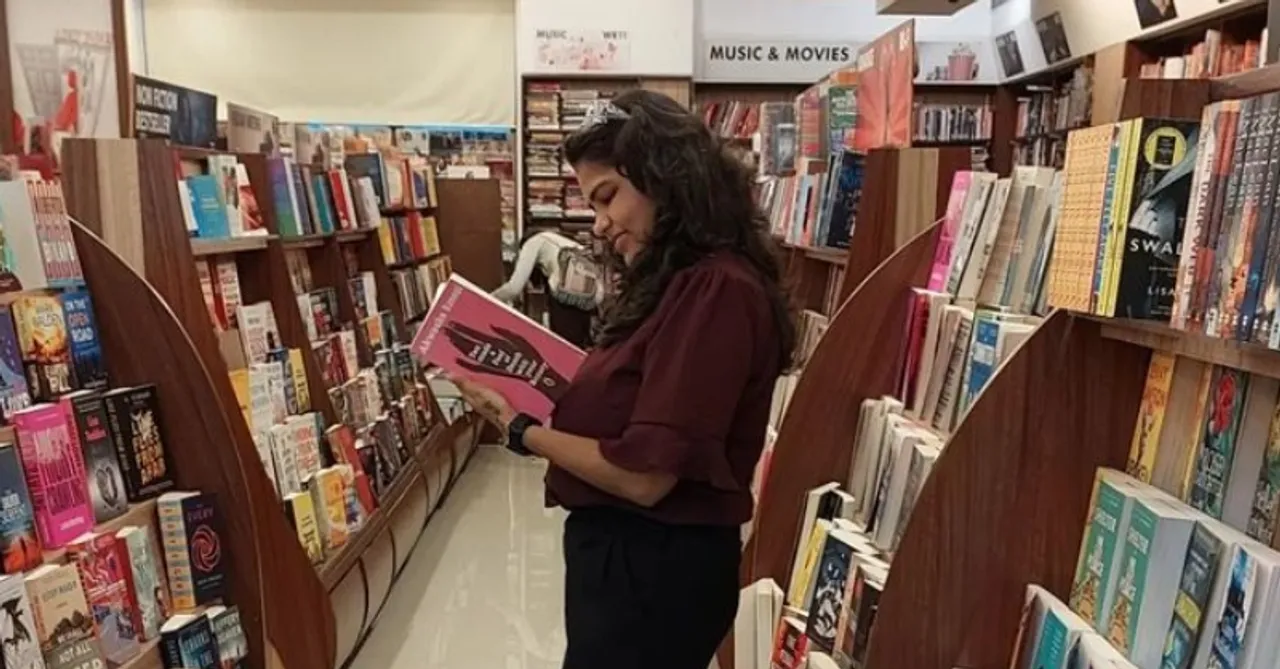 Check out these books TBR in 2023 that book blogger and reviewer Vidhya Thakkar had to suggest!
As the year comes to an end, the memory of the unfinished resolution list fades away and the urge to start a new one takes over. We cannot keep assuming that each new year is the time we will have the dedication to fulfill the list and be a little better than the last year. But every year it is the same story. One activity that is a close second to 'going to the gym' and always makes the cut is 'reading books.' Even though you may not have achieved your goal to read at least 2 books a month, you can always be optimistic. That is why book blogger and reviewer Vidhya Thakkar decided to make a list of books TBR in 2023. This list is diverse, educational, motivational, and something you need in between your binge sesh!
Here's what she has to say!
Here's a list of great books that I wish to re-read in 2023 and relive the beautiful learnings and memories again. Sometimes, it's necessary to take a step back, relax and not keep engulfing more books but re-visiting and refresh the takeaway from excellent books that you have already read. If you haven't read these yet, then I would definitely recommend that you do!
Take a chance on me - Sapna Bhog
This book took me into a world of glamour, wealth, and beautiful people. Come with me to
the world of the Sehgal's! Kabier Sehgal, the scion of the Sehgal empire, has returned to India to take over the helm of his companies from his grandfather. His first mission is to find out who is selling his company's secrets. When the suspicion falls on Keya Karia, he decides to work closely with her to expose her fraud. Brilliant, bold, and beautiful, Keya Karia is at the top of her career. But her new boss, Kabier Sehgal is making her life a living nightmare. She is tough, but can Keya stand against an adversary like Kabier Sehgal? Especially when the laws of attraction decide otherwise? The writing style is really awesome, as we can visualize every scene. The business culture, Indian weddings, competition, jealousy, true friendship, sibling bond, and especially attachment everything is described so well. The author has used simple language which easily connects to the reader. The characters and the style of narration that author used were just mind-blowing. Good pace, a good hold on language, and awesome characters. It's a must-read! A light, witty, fun-loving story with lots of twists.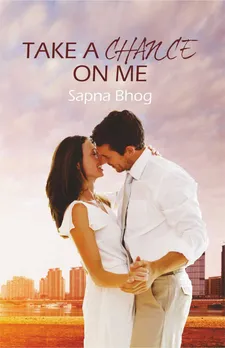 Becoming - Michelle Obama
This one is an inspiring book, definitely worthy of a re-read which has helped me in more ways than one. There is so much to learn from Michelle Obama as a personality herself! In a life filled with meaning and accomplishment, Michelle Obama has emerged as one of the most iconic and compelling women of our era. As First Lady of the United States of America—the first African American to serve in that role, she helped create the most welcoming and inclusive White House in history, while also establishing herself as a powerful advocate for women and girls in the U.S. and around the world.
In her memoir, a work of deep reflection and mesmerizing storytelling, Michelle Obama invites readers into her world, chronicling the experiences that have shaped her—from her childhood on the South Side of Chicago to her years as an executive balancing the demands of motherhood and work, to her time spent at the world's most famous address. With unerring honesty and lively wit, she describes her triumphs and her disappointments, both public and private, telling her full story as she has lived it—in her own words and on her own terms. Warm, wise, and revelatory, Becoming is the deeply personal reckoning of a woman of soul and substance who has steadily defied expectations—and whose story inspires us to do the same.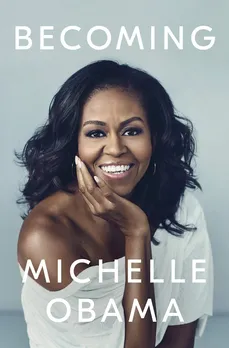 The Light We Carry - Michelle Obama
In another inspiring follow-up to Becoming, former First Lady Michelle Obama shares practical wisdom and powerful strategies for staying hopeful and balanced in today's highly uncertain world. Michelle Obama offers readers a series of fresh stories and insightful reflections on change, challenge, and power, including her belief that when we light up for others, we can illuminate the richness and potential of the world around us, discovering deeper truths and new pathways for progress. Drawing from her experiences as a mother, daughter, spouse, friend, and First Lady, she shares the habits and principles she has developed to successfully adapt to change and overcome various obstacles—the earned wisdom that helps her continue to "become." She details her most valuable practices, like "starting kind," "going high," and assembling a "kitchen table" of trusted friends and mentors. With trademark humor, candor, and compassion, she also explores issues connected to race, gender, and visibility, encouraging readers to work through fear, find strength in the community, and live with boldness. "When we are able to recognize our own light, we become empowered to use it," writes Michelle Obama. A rewarding blend of powerful stories and profound advice that will ignite conversation, The Light We Carry will inspire you to examine your own lives, identify sources of gladness, and connect meaningfully in a turbulent world.
Do Epic Shit - Ankur Warikoo
I agree with what Ankur Warikoo has claimed about this book. This is a book to be read, and reread, a book whose lines you will underline and think about, again and again, a book you will give your family and friends and strangers. In his first book, Ankur puts together the key ideas that have fuelled his journey – one that began with him wanting to be a space engineer and ended with him creating content that has been seen and read by millions. His thoughts range from the importance of creating habits for long-term success to the foundations of money management, from embracing and accepting failure to the real truth about learning empathy.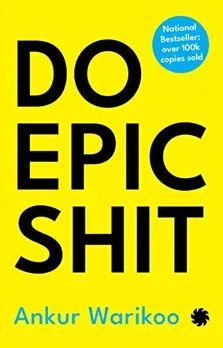 Get Epic Shit Done - Ankur Warikoo
Do Epic Shit made me think but Get Epic Shit Done made me act! When he was a college student, Ankur bought a book containing answers to the last 10 years' question papers. That book helped him prepare for the forthcoming exams. In his second book, he attempts to create the same book for life. Written as a conversation between a student and a teacher, Get Epic Shit Done answers 36 life questions that you face almost every day, questions that you need answers to. This isn't just a book that will inspire you, it will visibly improve the way you live. If this blurb is not enough to make you pick up this book, I do not know what will!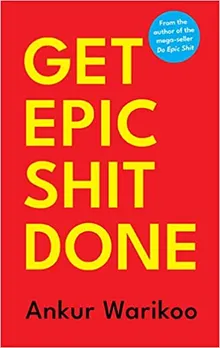 Good Vibes, Good Life by Vex King – Healing
I wish to relive this book because it healed me in some way. Full of inspiring quotes and tried-and-tested wisdom, it taught me to use positivity to create a life that I love. How can you learn to truly love yourself? How can you transform negative emotions into positive ones? Is it possible to find lasting happiness? In this book, Instagram guru Vex King answers all of these questions and more. Vex overcame adversity to become a source of hope for thousands of young people and now draws from his personal experience and his intuitive wisdom to inspire you to practice self-care, overcome toxic energy and prioritize your well-being, cultivate positive lifestyle habits, including mindfulness and meditation change your beliefs to invite great opportunities into your life manifest your goals using tried-and-tested techniques overcome fear and flow with the universe to find your higher purpose and become a shining light for others. With this book, Vex will show you that when you change the way you think, feel, speak and act, you begin to change the world.
House of Cards - Sudha Murthy
Sudha Murthy has been my all-time favorite and her simple yet impactful books always bring a smile to my face. I always want to experience her stories time and again. In House of Cards, Mridula is a young and enthusiastic woman who hails from a village in Karnataka. She meets Sanjay, an impoverished doctor, and they fall in love and decide to marry and settle in Bangalore. Mridula starts to notice the selfish and materialistic world around her. In the meanwhile, Sanjay decides to leave his current job for private practice. The job pays him well and with more money comes the desire for even more. This leads to corrupt practices and problems between the couple. Mridula eventually decides that she needs to leave her husband and go out on her own.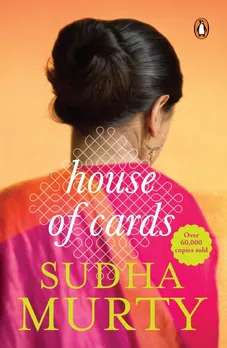 The Daughter From a Wishing Tree - Sudha Murthy
A book full of remarkable women and their stories that will make you feel powerful. I wish to re-read this one which makes me feel that I am capable of achieving great things! Did you know that the Trinity often turned to goddesses to defeat the asuras? Did you know that the first clone in the world was created by a woman? The women in Indian mythology might be fewer in number, but their stories of strength and mystery in the pages of ancient texts and epics are many. They slayed demons and protected their devotees fiercely. From Parvati to Ashokasundari and from Bhamati to Mandodari, this collection features enchanting and fearless women who frequently led wars on behalf of the gods, and were the backbone of their families, and makers of their own destinies. Sudha Murty takes you on an empowering journey through the yarns forgotten in time-abounding with remarkable women who will remind you of the strong female influences in your life.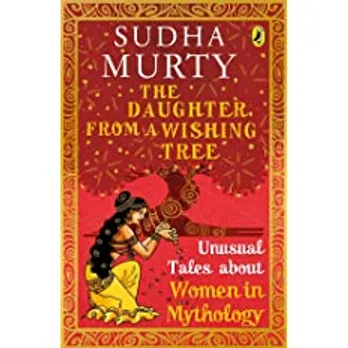 For more book suggestions and recommendations follow Vidhya @reader_viddh
And for more creator-related content follow us at @socialketchup