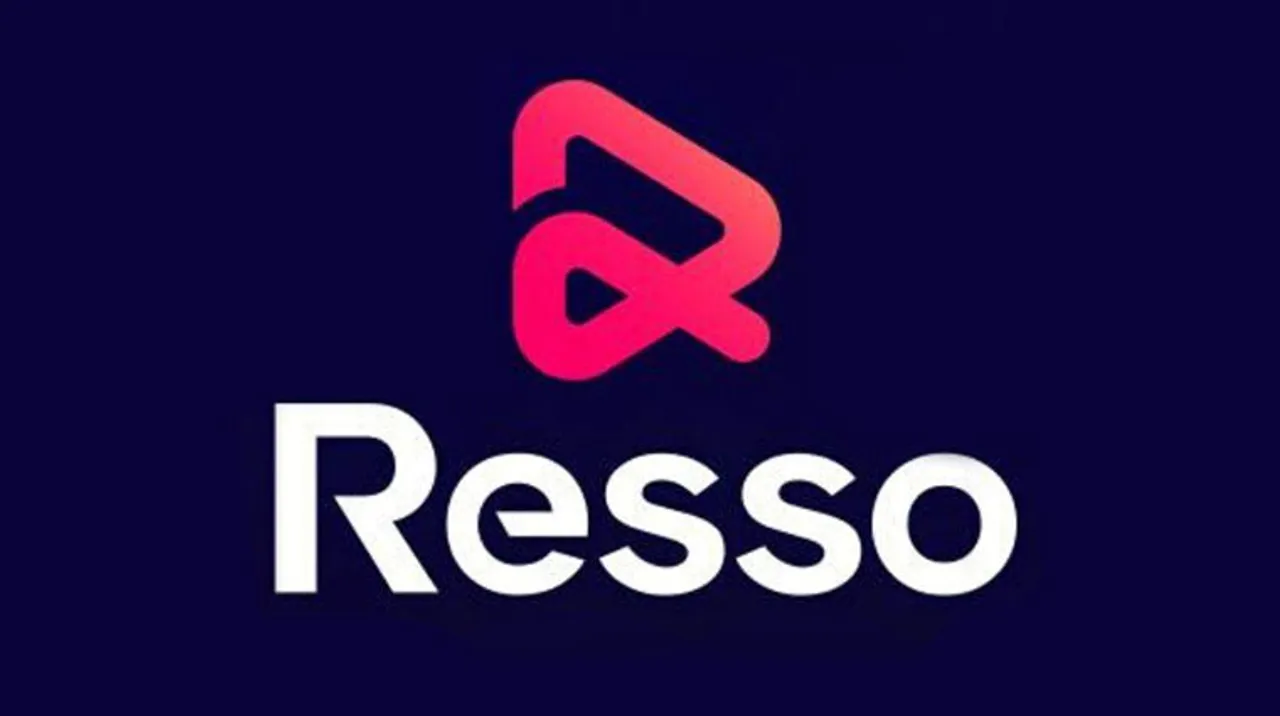 After tasting massive success with TikTok, China-based ByteDance is here to woo the audience with its brand new music streaming service, Resso.
Music consumption has become an intrinsic part of our lives in this digital age. According to the global market consulting firm Deloitte, the online music market in India is expected to cross USD 273 million by 2020. No wonder, there is a slew of players today including Spotify, Gaana, Wynk, Apple Music who are doing all they can to appease their audience by slashing rates of their plans or introducing new features. Resso is all set to take on all of them and it's going to be an action-packed battle!
The new app is available in a Beta version and is currently being tested in India and Indonesia. According to information provided by app analytics firm, Sensor Tower, Resso has already been downloaded nearly 100,000 times - now, that's a great beginning, isn't it? 
Developed by Moon Video Inc, this app has reportedly signed a deal with Indian labels, including T-Series and Times Music. According to various news outlets, the company is all set to expand its global portfolio with players like Universal Music Group and Sony Music Entertainment.
Currently, Resso is available in a free version with ads, while the paid, ad-free version comes at a price of Rs 119 a month. According to a survey titled 'CMR Music Streaming Apps Survey Report 2019' by market research firm CyberMedia Research, Indians love listening to their favourite music mostly free and using music apps. Further, nearly 55% of those surveyed indicate spending 20-30% of their time listening to music, while 66% listened to music while in transit.
Prabhu Ram, Head, Industry Intelligence Group (IIG), CMR believes that Resso from Bytedance will be the next big thing after TikTok. "Though it's early days yet, I believe Resso's X-factor is the social network feel that Bytedance has woven around the app. Unlike other music apps, Resso enables users to comment on songs, create TikTok-type video clips and gifs," he adds. 
Here's how people are reacting to the news about Resso:
TikTok was just the start. But longer and better product plays will be out soon that could be game changers. #resso #syncedlyrics

— shettru (@zaph0id) December 31, 2019
#Resso is an amazing #Music #Streaming product ..#ByteDancehttps://t.co/L7kEc0o3uz

— Vivek Paul (@vivekpaul) December 24, 2019
After the popular #TikTok, Bytedance targets Indian music lovers with #Resso ?, reports @nisharotech in a fine piece for @ians_india. Includes my PoV. https://t.co/2GzIU9z3DW

— Prabhu Ram (@prabhu_ram) January 3, 2020
TikTok, Resso and so on: Bytedance, bit by bit, coming to capture more Indian minds #TikTok#resso#bytedancehttps://t.co/NJloOiEJDP

— Nishant Arora (@nisharotech) January 3, 2020
RT @IdentityExperts: The founder of #TikTok has just launched a new music streaming app, should #Spotify and #AppleMusic be worried? #Resso #ByteDance #Streaminghttps://t.co/dC8UQX1r5a https://t.co/hqwliDpS8v

— Matt Fernandes (@SecureBadger) December 18, 2019
#TikTok owner ByteDance is now testing a new music app in India and Indonesia, called #Resso

The app displays the real-time lyrics of the songs and lets users display the comments under individual songs. It also lets the users interact with the songs#WhatsTheZazz #TikTokIndia pic.twitter.com/684dJfCrEK

— What's The Zazz (@whatsthezazz) December 14, 2019
#Tiktok another app #Resso is going viral in #India
read full article: https://t.co/LiGOls6ArP pic.twitter.com/xbRt6favhQ

— HungamaNews (@Hungama_new) December 12, 2019
You gotta try Resso, guys.#Resso #tiktok pic.twitter.com/GdKjAMOAPO

— Mukul Sharma (@stufflistings) December 11, 2019
The stage is all set for Resso - let's see how the audience will dance to its tunes!