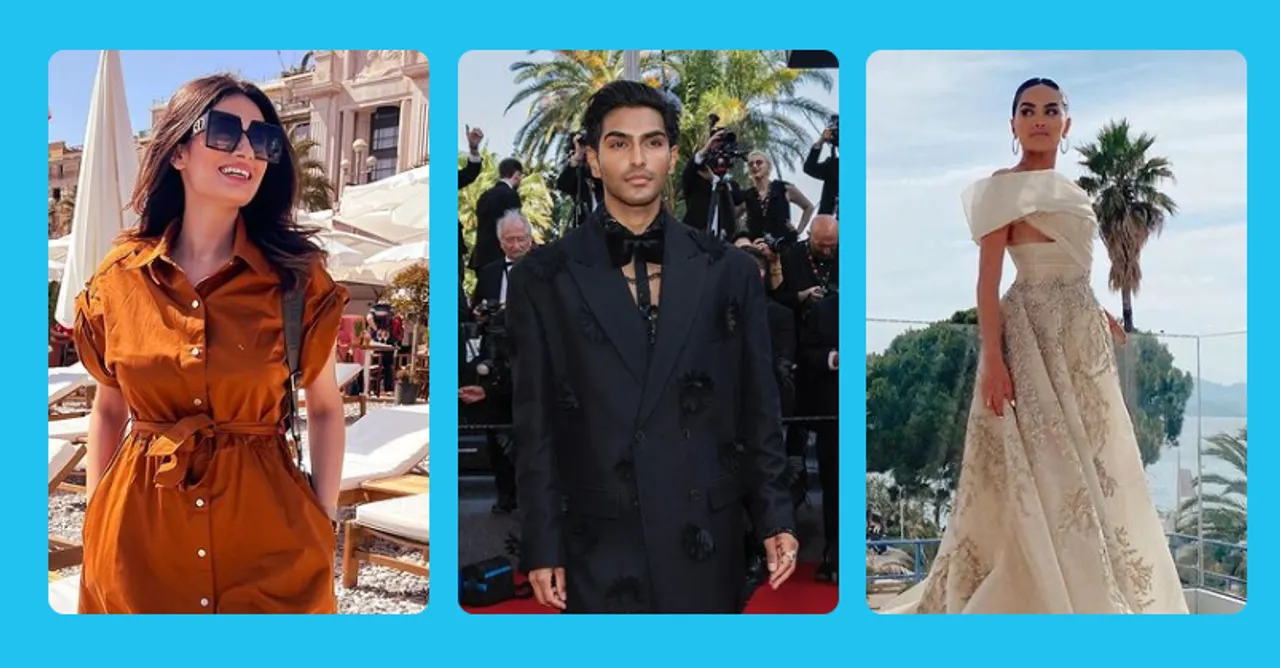 Cannes Film Festival is back after a pause of two years due to the pandemic. And the Cannes Festival looks of Indian celebrities are adding even more glamour to the event
The 75th edition of the Cannes Film Festival was filled with glamour on its opening day. Cannes festival is back with it as the world's leading cinema get-together after a pause of 2 years due to the pandemic. No wonder this year's Cannes festival looks would be special. Indian celebrities also have set the red carpet on fire with their stunning looks. Not only Bollywood celebrities but also famous Indian influencers are killing the game of glamour.
This year's Cannes Film Festival was the most anticipated event. The prestigious event is held between 17th May and 28th May. The most exciting thing about the event is that Deepika Padukone will be joining the top jury at the Film Festival. A lot of Indian celebrities attended the event and added even more glit and glamour to it with their presence. Not only Bollywood celebrities but even well-known Indian influencers like Masoom Minawala, Rahi Chadda, Malvika Sitlani too attended the Film Festival.
It has just been one day and the internet is already filled with decoding posts about their outfits or analysis of each celebrity look. This just shows how fans are excited about the event and the celebrities attending it.
You too must be wondering about the red carpet presence of Indian Influencers who attended the festival.
So let's look at the influencers who attended the Cannes Film Festival this year.
Check this out:
There is more to see as the Film Festival is still going!