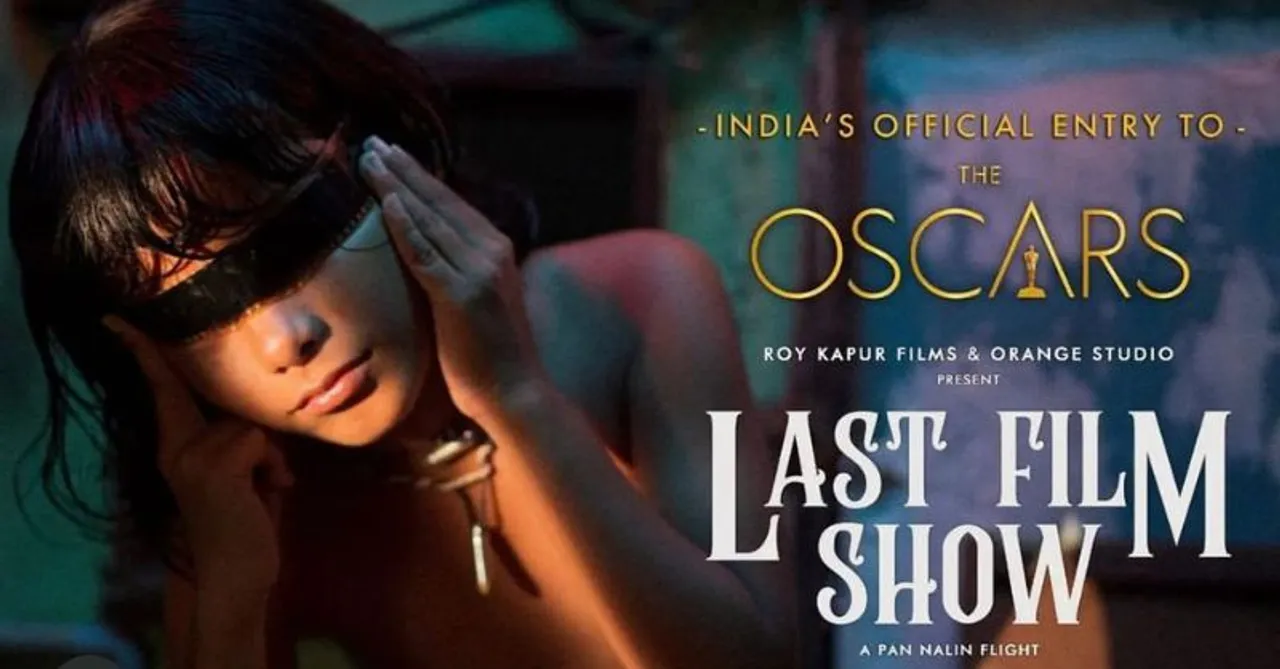 India's official entry to Oscar, Chhello Show revolves around the nine-year-old Samay who is enchanted by cinema and filmmaking.
'Chhello Show' is not only an ode to cinema, but also to filmmakers' zeal, filmmaking, and the cinematic medium. India's official entry to the Oscars, Chhello Show or Last Film Show revolves around the nine-year-old Samay (Bhavin Rabari), a tea seller's son in the remote Chalala in Saurashtra, Gujarat. Samay is enchanted by cinema when his father takes him for his 'pehlo ne chello' (first and last) show. As the cinematic world draws him in, the world around him fades out. Thus begins little Samay's journey of cinema, love, dreams, and hope.
The film is supposedly the autobiography of the distinguished filmmaker Pan Nalin whose love for films and filmmakers can be spotted across the film, making it a delight for cinephiles. For instance, the film begins with Samay in a field near railway tracks reminding us of Satyajit Ray's 'Pather Panchali'. There are also apparent similarities between 'Hugo' and 'Cinema Paradiso'. Kids inside jail reminded me of François Truffaut's '400 Blows'. 
Is the film only for cinephiles though? No. The story, though simple, can touch and crush hearts. While it takes a lot of time to build up, its second half picks up pace impressively. Repeatedly, the film mesmerizingly takes you away from the plot, immerses you into Samay's soul, and gently brings you back. The film is also a visually poetic homage to Gujarat. The scenes with Gujarati food, which plays a character in itself, take you away and gently bring you back to the story. Though its repetition can get uncomfortable for some, it forms a vital and aesthetic part of the narrative.
Also Read: Maja Ma review: It has a heart and intention that's layered under the dumbed-down version of a family entertainer
Chhello Show struggles with conflicts though. They seem unevenly placed and don't strike you as hard. Only towards the end do conflict and chaos ensue, jolting one emotionally. A classic of Nalin, colors blend hypnotically, light draws you in, and sound brings out the characters' pain. It's intriguing how the scenes are painful in essence but are visually pleasing and even serene. Rabari is impressively authentic as Samay, holding your hand and making you live his turbulent journey with him. Bhavesh Shrimali as the projectionist Fazal makes a fun but significant pair with Samay despite the age gap. However, Samay's mother (Richa Meena) only cooks and dresses up. While cooking is essential to the narrative, some more depth to her character could have added to the story. 
Chhello Show explores rural India and shows how different it is from how urban India perceives it. Nalin's Chalala is a typical village where poverty exists peacefully, Brahmins forbid the 'sleazy' filmmaking profession, and lions are free, but humans are caged. Yet his Chalala is atypical. Here, the Muslim is uncaricatured in looks or mannerisms, children establish an independent world refusing governance by adults, and their anger is treated as valid. The huge nostalgic reality check is that single-screen theatres are no more. The reels and cinematographs romanticized by cinema geeks are nowadays found only in archives. 
As multiplexes take over single screens making cinema inaccessible to the poor, the film rightly asks that while modernity is meaningful and inevitable, it is coming at what cost? Who does modernity serve? Where do dreams end and reality begins? Do they always have to be different and often the opposite? Who are they different for? Why? Will the gap between reality and dreams ever be bridged? What does it take to bridge the gap? Is it worth it? Maybe the answers are complex or perhaps they are apparent, but denial reigns. Maybe there are no answers. However, the questions are crucial.
Unfortunately, Chhello Show is today being viewed by many in comparison with 'RRR' owing to the Oscar controversy. However, the film deserves to be celebrated for what it is. It might or might not win the Oscar. However, I believe that in the commercial world of cinema, where business and marketing often shadow art, this film deserves the visibility it has earned. May Chello Show inspire many more filmmakers and more Samays. 
Chhello Show releases in theatres on October 14, 2022.
For more entertainment content follow us @socialketchupbinge