5 content creator friendships and collabs that just makes sense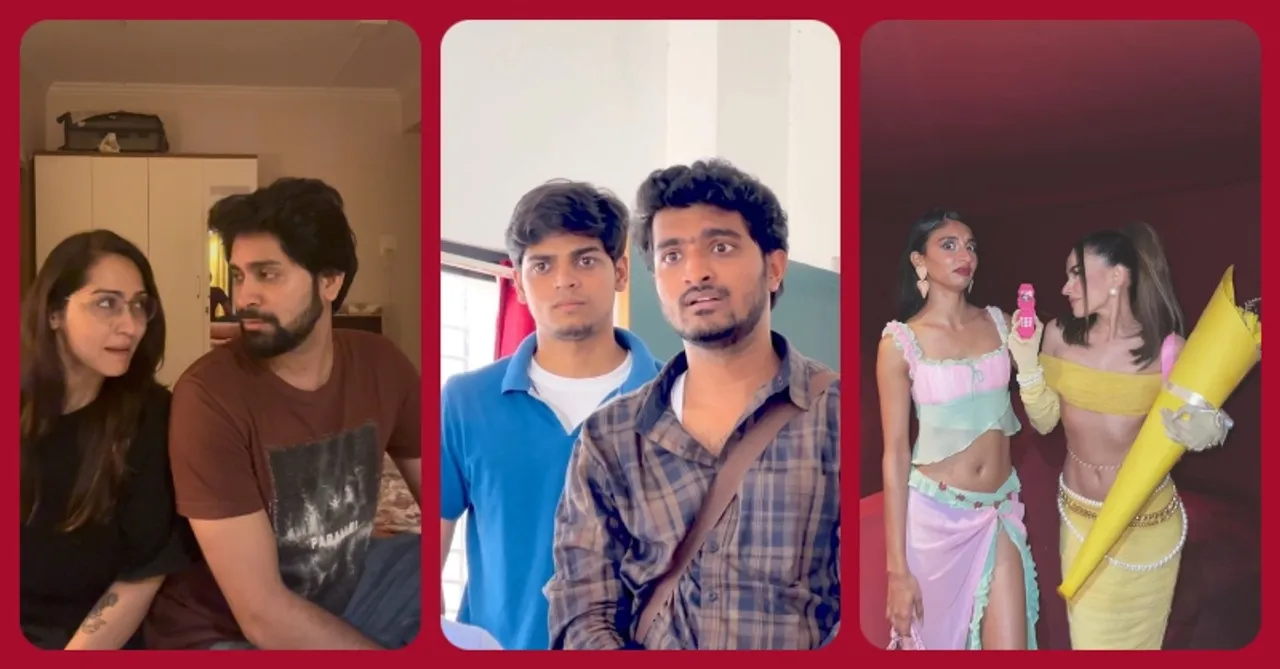 People say that not all friendships in showbiz work, but there are few creator friendships breaking the myth and keeping us entertained.
We often say that friends are the family that we chose, maybe that is exactly why we tend to always be our unfiltered selves around them. We don't pretend to be someone, worry about judgments or think twice before we let it go for a bit. Our friends and the memories we have with them are why most of us enjoy life a little too much. We don't need them to follow the same career path or have similar interests to involve them in conversations about what we love. The confidence that they will listen to us no matter how little they understand the world is why keep going back to them. But imagine having friends who share the same passion as you do! There are many friendships in the creator world that have given storytelling a personal touch. People in these creator friendships know each other's strengths, weaknesses, thought processes, and more and manage to weave stories that their fans enjoy. As we celebrate Friendship Day, we're here to talk about these friendships and the magic they evoke together. 
Check out these creator friendships!
The Ourange Juice gang
This group has been ruling over the internet ever since each one of them decided to give social media a try. With a background in acting, direction, and script writing, sharing stories might have been the easiest thing they would have done. While we love following them for their individual content, we cannot deny the magic that comes from when each of these talents collide. Karan Sonawane with his quirky expressions, Neel with his subtle yet impactful mannerisms, and Saurabh's funny and relatable delivery all make for the perfect way to keep us engaged on social media.
Shibani Bedi and Ankush Bahuguna
A friendship that is often speculated as a relationship, one cannot watch their videos with a serious face. They can act as parents, lovers, colleagues, and even mortal enemies while convincing us to believe in the role even though we know that they're great friends. Shibani can shape shift into any person and Ankush knows the essence of sharing screen space. Their camaraderie outside social media often shows in their content and that we why we love watching them together.
Dolly Singh and Komal Pandey
Total 'sakhis', this duo gives us massive girlfriends vibes. Each of them is known for their own unique way of presenting something they love which makes their collabs exhilarating. Dolly's wit and Komal's sense of style may be polar opposites, but the bond that they two share manages to get the audience hooked on every cute little moment they share with each other.
Mansi Ugale and Ritvi Shah
Known for their aesthetics and beautiful frames, watching Mansi and Ritvi become friends was not at all surprising. Nothing would be more incredible than watching two talented individuals collaborating to create eye-pleasing visuals.
Prasad Vidhate and Tosh
Parodies have never been more fun than when we see Prasad and Tosh squeeze all the best bits of their story into an iconic scene and make it their own in every possible manner. Their theatre background and the flair to deliver and write dialogues help them churn out the best content that we as audiences will never get tired of watching.
Happy Friendship Day to each of these friends! Hope we get to see them collaborate on more projects.
For more creator-related content follow us at @socialketchup