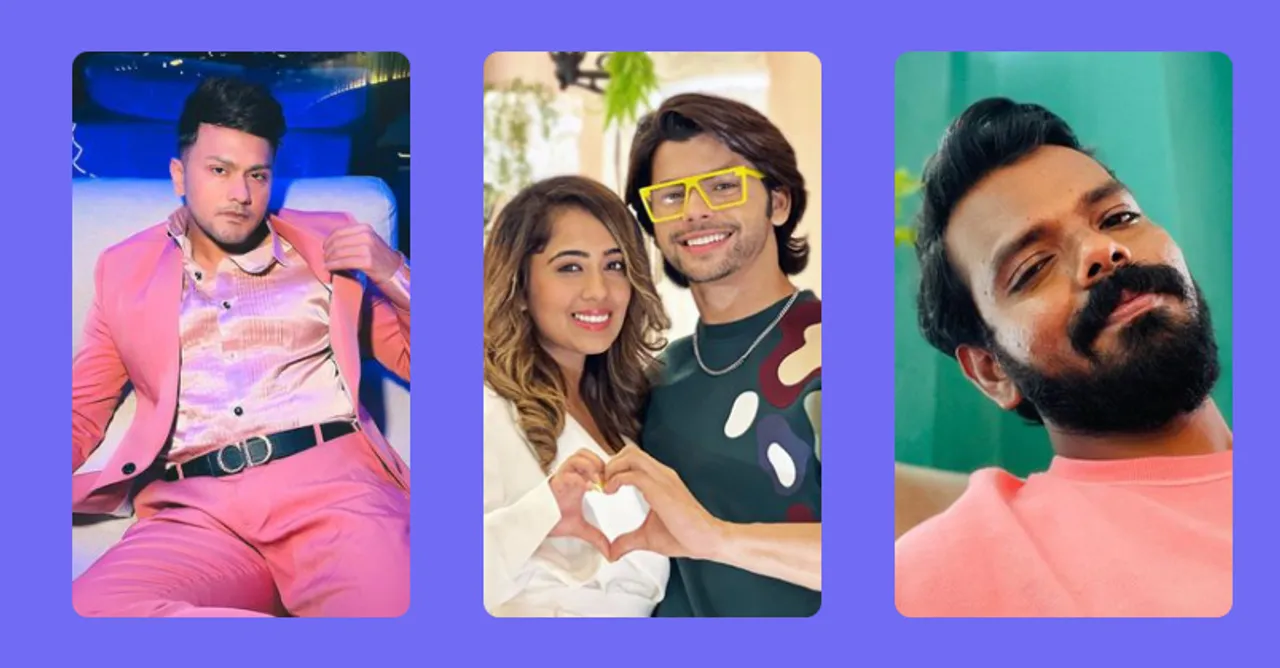 Awez Darbar crossed 17 million on Instagram, Karan thanked a vendor for being a part of his video and Siddharth Nigam dropped his debut single. Check out this creator weekend update to know more.
Creators are always there on our phone screens entertaining us. And as we probably will be dragging ourselves to get through this pre-Holi week, getting to know our creators' updates is exactly what we need. There has been a bunch of positive and happy news that our digital celebrities shared and we made a list of it in today's creator weekend update.
Karan showed his gratitude while also writing a sweet note to the fans. He wrote, "BELIEVE IN MAGIC which means believe in magical things to happen in your life, and for that, you have to work hard, stay dedicated and focused because you are the MAGICIAN OF YOUR LIFE. More importantly, try doing magical things similar to the one I have done in the video with people who are in need of it because then, they will believe in it and perform it for others." He visited the vendor who was a part of his 'How Indian people sit without a chair' video that crossed 1.4 million views on Reels. While thanking him in person, he took to Instagram to mention the reason and also thank his audience for loving and appreciating his Reels.
Meanwhile, Preethi aka PeppyTravelGirl who always wanted to travel to the Andamans finally made it to the islands. She wrote, "After YEARS of wanting to be here, missed opportunities and timing, I finally, FINALLY made it to the Andamans, and WHAT a trip!"
Awez Darbar took time to have a pre-birthday celebration along with hitting 17 million on Instagram. Siddharth Nigam's debut song as a singer and lyricist 'Tum Milli' featuring Surabhi was released on Sunday. Considering how things are opening up and we are slowly going back to normal, creator Viraj Ghelani is hopeful that he will get the chance to celebrate his birthday. He has been sharing his plight of getting the chance to do it for the last two years and hopes that he can have compensation for that celebration this year.
Check it out!
How do you plan on keeping yourself motivated for this pre-Holi week? Let us know in the comments below.