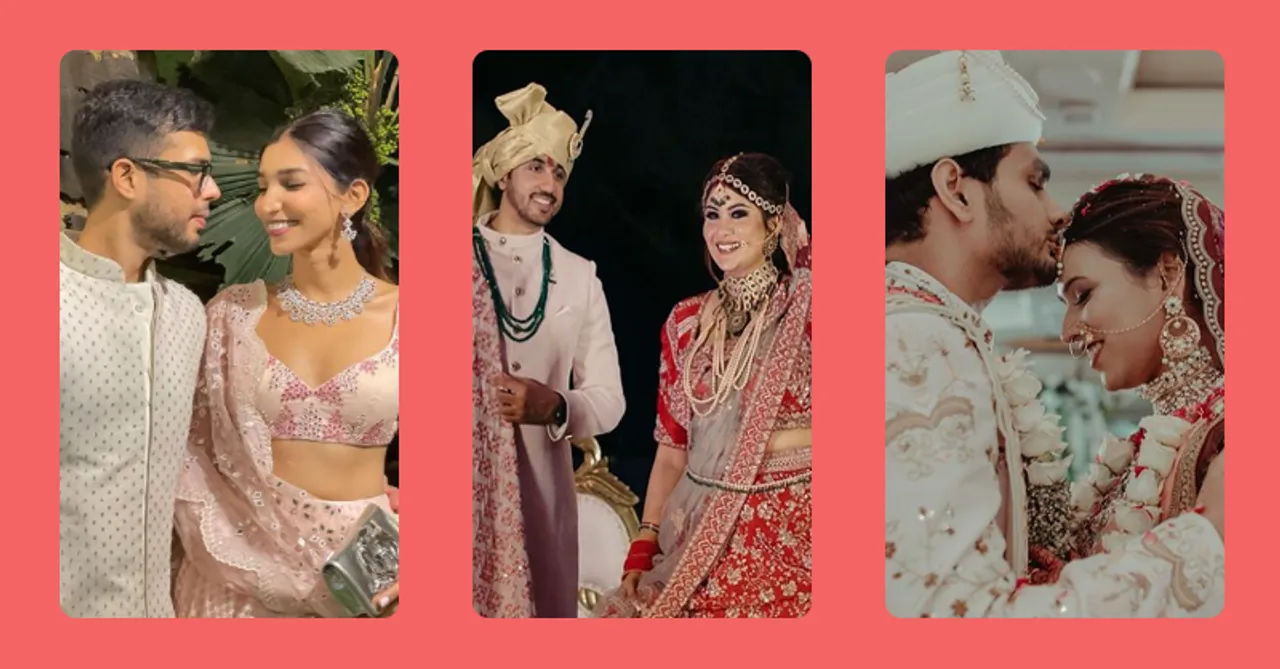 Let's give these creators our best wishes and hope they get their 'happily ever after'.
2021 has turned out to be a massive year for weddings, right from Katrina Kaif and Vicky Kaushal to Rajkumar Rao and Patralekha's glamorous weddings. Although, COVID-19 may have put a lot of restrictions these couples' wedding pictures definitely gave us FOMO because of their perfect pictures and the vibe that their celebrations gave us. And our social media creators' weddings were no less!
Katrina and Vicky Kaushal's wedding totally stole the show! No wonder, it was all over Instagram and everyone was waiting for their wedding pictures to be out. The best part about weddings is that we get to hear all about their love story and how it all began. Like Gauahar Khan and Zaid Darbar's wedding story was so adorable because the couple is so perfect together. Their wedding shots seem like a complete fairy tale. Who wouldn't wish for that one perfect picture with their partner, after all? That's what weddings are for! This year too was no less of a celebration for some of our creators who got hitched. Their Instagram feeds still give us the feels and that's something we're not getting over anytime soon!
These couples tied the knot in 2021!
Harshit Arora & Vanshika Gaba
Nikhil Sharma & Shanice Shreshtha
Anmol Sachar & Kriti Gupta
Simran Bhatia & Shammi Sharma
Juhi Godambe & Siddharth Jain
Dhruv Shah & Mansi Jain
Vivek Menon & Namita Sonkusle
Don't all of them look beautiful together? Tell us which of these couples are your favorite in the comments below.