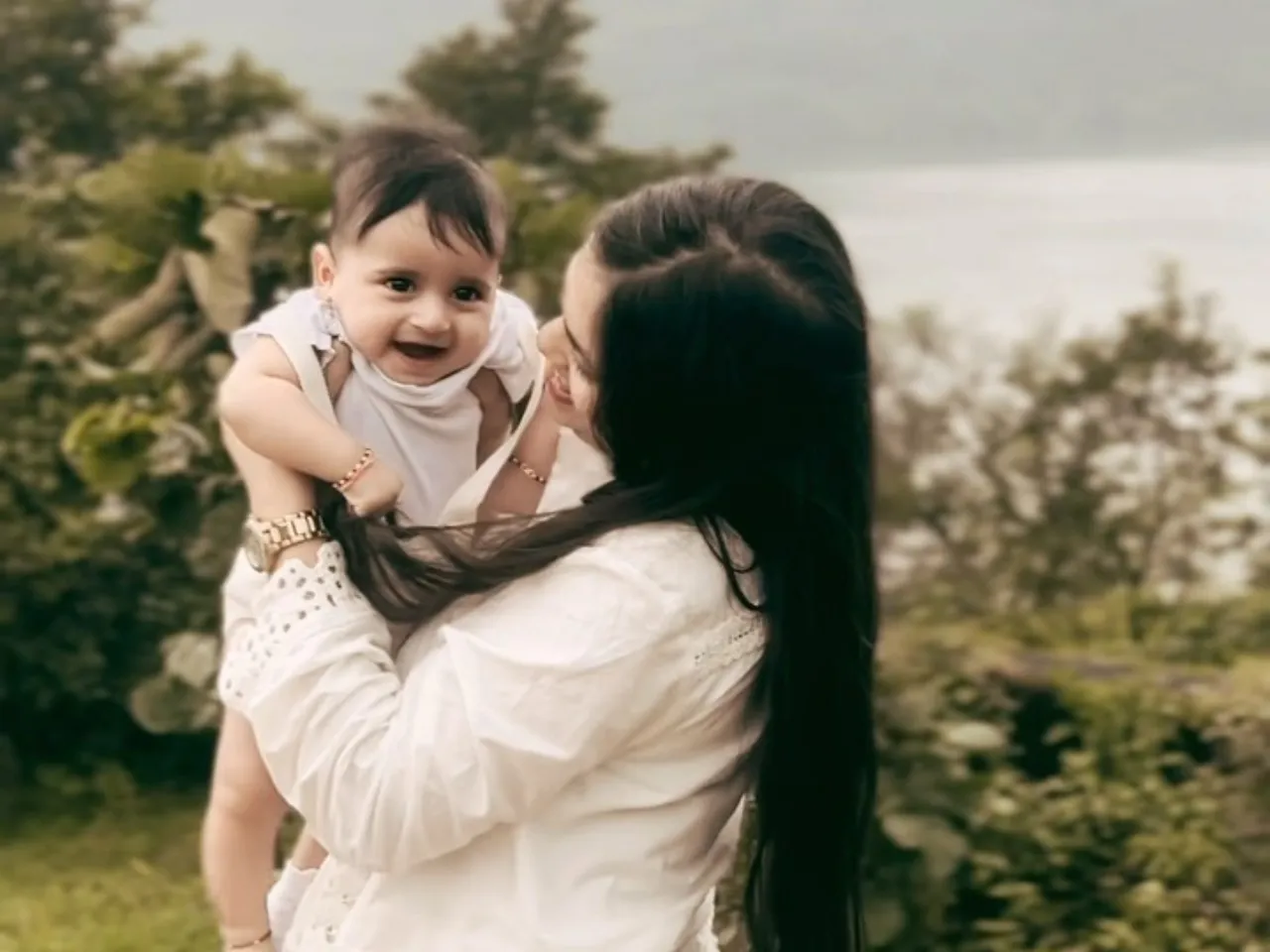 After welcoming the light of their lives, it's time to celebrate the festival of light with them! Srishti Dani shares some deets that might help new moms during Diwali.
Diwali is what everyone looks forward to since we get to meet up with our favourite cousins, dress up in our best desi attire, play games and share our sorrows and joys over delicious food! While it might be just another Diwali for us, it's special and so challenging for new moms who also have a baby to take care of in the midst of it all and everything that comes along with being a mom. There are many like Srishti Dani who will be celebrating the festival with their own little light for the first time. The fashion influencer and the founder of 3D Vision, has been taking her followers over the course of her pregnancy. The birth of her child was what everyone was looking forward to and was equally celebrated when she shared the news of Vayu's birth. 
As mothers, one tends to start living their life revolving around their child, and a festival like Diwali is no different. A festival that sees families gathering and coming together can be overwhelming for both the mother and child. And Srishti is well aware of what she can expect from the festival. She's fully prepared though and here's what she wants her fellow new moms to know!
P.S. Even if these are tips for new moms, dads can also take note of these basics and help their partner out so both of them can enjoy the festivities without worrying too much!
Also Read: CA Mahalakshmi's tips on managing finances during festive season are GOLD!
Here's what Srishti had to say!
Diwali can still be a special and memorable time, even with the challenges of being a new mom. Prioritizing your baby's well-being and your own self-care is key. Here's what you can keep in mind!
Safety: Ensuring a safe environment for your baby, and keeping them away from firecrackers and candles, while enjoying these things can be a challenge. 
Baby's comfort during gathering: Make sure you pack essentials like diapers, snacks, and your child's favourite cosy blanket when leaving. Don't forget a favourite toy as well to keep them entertained!
Feeding the baby: Making sure the child is well-fed and comfortable amidst the celebration can be a bit difficult as it can get a bit unmanageable. The solution to this can be limiting the visitors or gatherings according to the mother and baby as they both need rest. It also means understanding that celebrating this time may be different and you can instead focus on meaningful moments with your new family. 
Moms should not be left behind: Make sure you enlist a trusted caregiver, have a schedule for feeding and naps, and pack a well-equipped baby bag. This will give mothers the chance to have a moment to herself before she goes back to taking care of her little munchkin. It's all about balance!
Hope you have a blast celebrating the festive season with your new one! Happy Diwali!