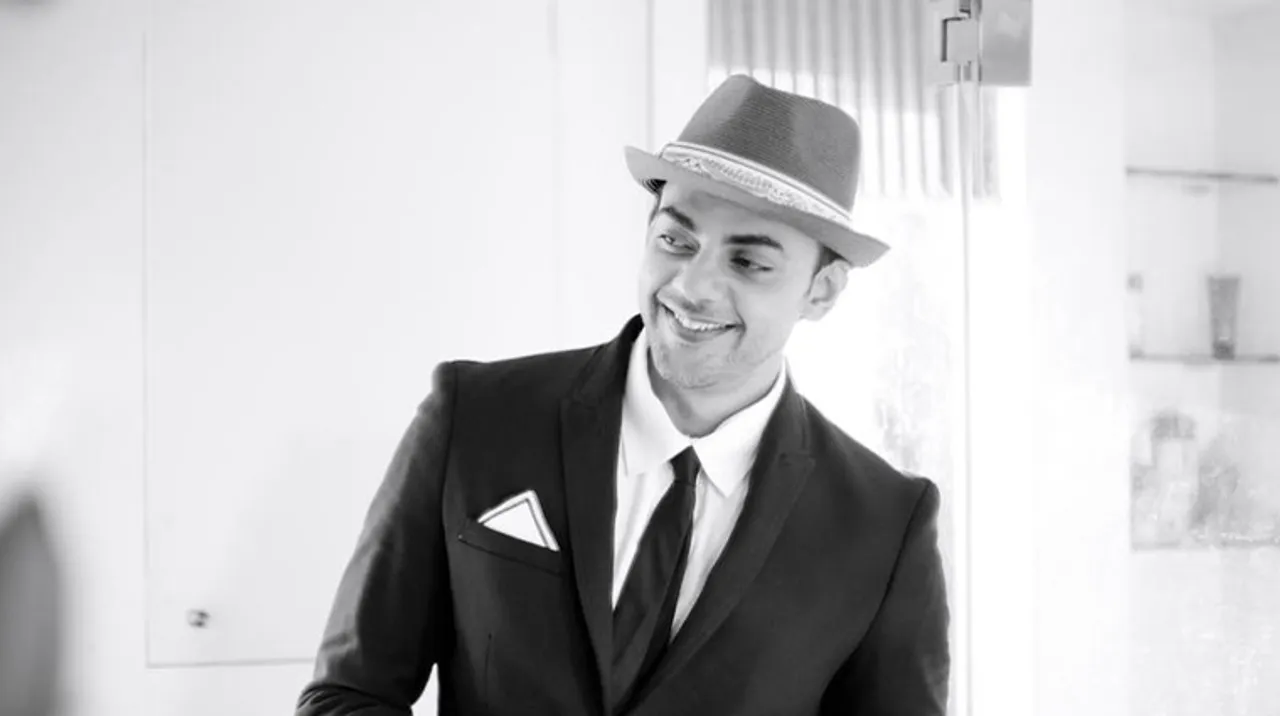 Check out our latest interaction with Cyrus Sahukar as he gears up to entertain the audience with his latest release, Khadhak streaming on SonyLIV!
Set during the Diwali festival, Kadakh is a murder mystery, when the party with friends goes south with some uncomfortable revelations. A dark comedy unfolds as the friends, find a dead body cramped in a trunk amidst the Diwali celebration. Spilling the beans on some of the interesting stories from the shoot, Cyrus Sahukar who plays the role of Sunil (Ranvir Shorey)'s friend shared how Vinay Pathak was also part of the film in a mysterious way, how an improvised scene from the audition became part of the film's script and many more.
Here is what the fun conversation we had with him regarding his lockdown routine, shooting the film and cracking the code of dark comedy:
How were your last 3 months of lockdown? 
"I entered into this quarantine with very few skills and in the last few months of quarantine, I've been home alone.  So for me, it has been a lot of learning, the new systems to cook, wash and every day I am having new conversations with myself. Though I shot two shows out of quarantine.  For me, it has been a really interesting time. I have quietly spent some time with myself without constantly trying to run away from important thoughts and important decisions. It has been really nice. I have had a good learning time."
We all are working from home, but how does an actor work from home?
"I don't think an actor can work from home. It is very difficult. I have seen a few people do a short film or whatnot. For me the hosting part os what working from home is and I have sounded very funny and very different at the same time. It was very difficult, because of the absence of lights and tripod, I shot seven episodes of one show and for half the episodes of the show, the phone kept falling and slipping. And it all becomes that we started talking like our parents like they use to do at STD calls back then. I sounded a lot like that uncle outside the STD booth who is yelling "Hello, aawaz aa rahi hai?" You become insecure, someone is not moving you think they have disappeared. 
Though I must say, recently I have been interviewing people and have found interviews are 10 times more revealing and relaxed than they are usually on set. I think this is because people now just don't care about what they are looking like, so the conversations are very casual and fun, which I have really enjoyed 
But I think WFH can be very difficult, especially people who may have desk job and things like those. What I think is that people have been working from home from 2-3 months now, and has reached a point where you all are like I am not getting ready and all. That's what to them is like being casual."
So, being in lockdown, it has affected people's mental health also. Like juggling between work from home and work for home, a lot of us have been struggling. How do you maintain your mental health along with your physical health?
"I have started to find a defined couple of things that work for me. Meditation doesn't work for me, I always have got the same balls rotating in my mind. So I can come out of a successful meditator. What I am happy is, that I go do my walks in buildings or at home. I spend an hour walking. Calming walks, not talking calls during walks, just relaxing. I find a lot of breathwork helps me. 
We're always judging ourselves and everyone around us and I have tried hard to not be critical of my life and others. And I think it's a daily thing and it's not that anybody has found an answer. Twice a day I get bugged, irritated with myself and then you come back to normal. It's like a round circle. And the only thing to hold on to is to find what you like, some people like breath work, some people like to work out, some people like to watch funny films or call friends, read something inspirational. But, it has to be tapped in into the day, You can't just when you want to.  You need to do it from a specific time."
We have seen your comic timings, we have seen your web shows, sketches, interviewing people. So how is Kadhak different from others, considering this is a dark comedy?
"Kadhak is a different world for me. First of all, the world of Kadhak is about friendships in the city, it's about who do you really know, even the people you know well unless put into a stressful situation, only then they will release who they really are. When you see the film, it will remind you a lot about your life, the city and the kind of friends, the world we all have. I play a guy who is not funny at all. There are dark moments in the movie that lead to very uncomfortable situations where you don't even know whether you should smile or not. But he's a motivational speaker who actually has a lot of his own issues as well. So it's a very interesting character to play because on the outside he's arrogant and opinionated. Like you know how there are some uncles who always have opinions on everybody. But inside there is complex, the character is coming from insecurities."
We saw the trailer, how do you manage to crack comedy in a murder mystery or a dark comedy scene?
"It has been such a luck to find that tone. One of the toughest things I have done in my career has been to sort of find a very strange tone. I even received a mail from this person who was working around his and the mail read 'The best thing about the film is that it's so uncomfortable that I don't know whether I should laugh or not.' And I think I sort of found that tone. It comes out of great sincerity but the situation is awkward. Basically, it's a story of a guy throwing Diwali party, there is an uninvited guest who turns up and everybody's lives from that night onwards will never be able to come back to being the same and that's a tough one."
The film was shot in a house with a large cast, with a Diwali setup, such tight setups affect the film drastically?  Especially creatively? 
"I agree. They are all very warm people. I've worked with most of them before and we shot for 35-40 nights from 5 PM to 7 AM and I think when you're shooting at night, your brain goes a little loopy because of so many night shoots. It was an amazing experience because the way it was shot, was that the camera was moving constantly. So it's one of the few films where nobody stops acting. There are situations where you're shooting and everybody is in characters and the camera can go anywhere. And that means for 30 days nonstop. You have to be in continuity, you have to remember your mood, and you just come out with improvisational dialogues in between scenes. It was an amazing experience. The stories we have on the making of the film are so fascinating that I had one of the truly most amazing experiences working on this."
Can you share some inside stories?
"There are heaps of stories in terms of the fact that so many conversations of ours were completely improvised. The conversations we all had, it was a very interesting audition process. It was the only audition I had for a film where you are not given a script to read but a situation and you have to act in the situation, I did the audition and they liked. What was the most bizarre part was that after that, the director added that scene in the movie. 
Another lovely piece of trivia which I found halfway through the film was that Vinay Pathak was supposed to be in the film but because he was doing another film 'Chintu Ka Birthday', so he couldn't be in the film so they decided to place him in the film somewhere. And my big contest to everyone is 'can you find where Vinay Pathak is in the film'? In fact, even the way books have been placed in the film, a lot of them lead to the current situation in the film."
We are seeing big ticket films and Independent films making their way to OTT in this lockdown period. What are your thoughts on OTT platforms releasing movies? 
"I really love it. It has changed the way we view cinema. Nothing beats the fun and joy of going to the cinema hall and having popcorn and the collective experience of watching the movie together. But more than the idea of it, what I am loving is the content coming out recently. I saw series come out, movies come out and it's really nice when so many of us locked at home. It's the way forward for many greats stories to be told, which is giving them a podium that otherwise would be lost. Some of them would be getting an afternoon show, and you may not get a chance to experience them the way you can now. So I am really enjoying this. As a viewer, it's highly entertaining."
What are you watching these days?
"I just finished watching Patal Lok. I loved it. I am watching a show called 'Barry' which is another fun show. I am waiting for Kadhak which is tomorrow! I am really excited to see it. I am also in the writing team of it. I have had a blast, apart from the acting. I was in the room when it was being written."
Kadhak is now streaming on SonyLIV.