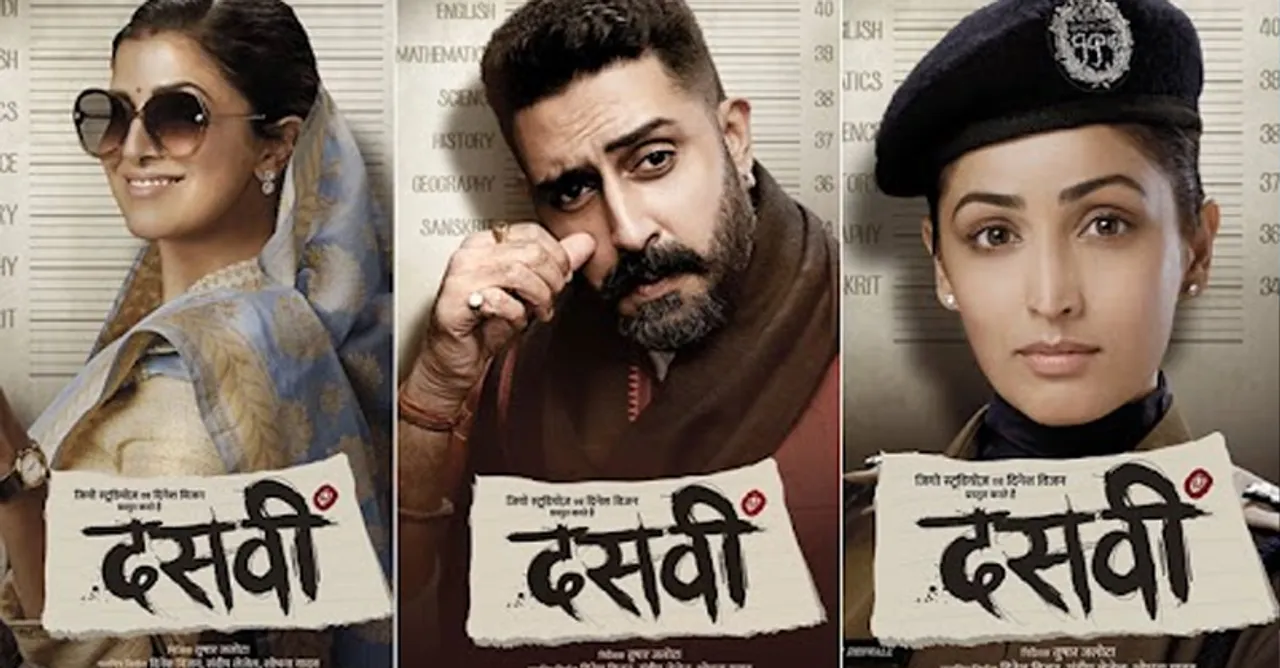 Abhishek Bachchan, Yami Gautam, and Nimrat Kaur starrer 'Dasvi' was released on Netflix on April 7. Let's find out the Janta's reviews on the film!
Dasvi highlights how education should be important for everyone, even if you're a chief minister. The film stars the supremely talented Abhishek Bachchan as Ganga Ram Chaudhary who is the chief minister of fictional Harit Pradesh and is sent to jail for his criminal record. Nimrat Kaur as Bimla Devi, the Chief Minister's timid wife steps into his shoes in his absence. Yami Gautam as Jyoti Daswal is a loyal cop who is now the new superintendent keeping an eye on the Chief Minister while he serves his time. The film is directed by Tushar Jalota and is produced by Maddock Films and Jio Studios in association with Bake My Cake Films Pvt Ltd.
Chief Minister of Harit Pradesh, Ganga Ram Chaudhary is accused of a scam and taken into judicial custody. In his time in jail, he gains popularity through his wits and garners a following inside the prison receiving better treatment than anyone else. Meanwhile, he asks his wife, Bimla Devi aka 'Bimmo' to act as Interim CM while he's gone. She has never been a part of the political world before and has never known anything beyond the role of a housewife but cleverly learns the ropes quickly and gets attached to the power and fame that the seat of a Chief Minister brings. Jyoti Daswal, a no-nonsense cop who is the new superintendent at the jail Ganga is in, becomes a major obstacle for him as she's hard to suppress or bribe. She starts treating Ganga as any normal prisoner and gives him trivial work like building a chair which she feels is suited enough for his IQ. The two are at constant crossroads when one day, Jyoti calls him an 'anpadh gawaar' meaning he is illiterate and this hurts Ganga's ego badly. He then takes it upon himself to complete his 'Dasvi' (10th grade) anyhow inside the jail or he swears never to take the position of CM again. As he begins studying, he enlightens himself about so many topics related to our history and works hard to finish his education with the help of a fellow prisoner, and eventually builds a rapport with Jyoti too. Amid all of this, chaos takes place because of his scheming wife as she tries her best to keep him from taking his seat again due to her own greed. He soon realizes that it's not going to be an easy battle to win, be it his education or his career.
Let's find out the janta's reactions to the film!
Have you watched Dasvi on Netflix yet? Let us know your reviews in the comments below!
For more entertainment content follow us @socialketchupbinge