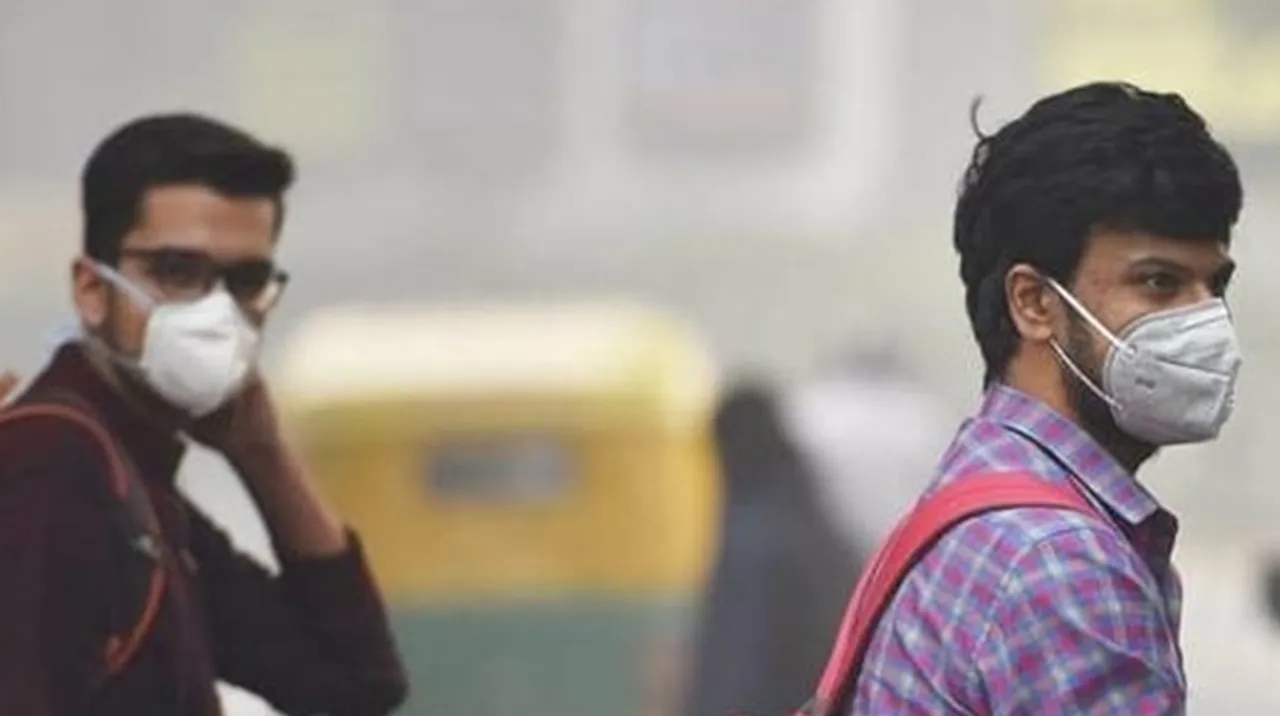 India's capital is finding it difficult to breathe as the level of Delhi pollution is worse than it has ever been. CM Kejriwal brings back the odd-even scheme in light of the situation.
Delhi has always been on the radar as it is prey to bad air and weather condition. According to the survey by WHO (World Health organisation) conducted in 1600 cities around the world, the air quality in Delhi is the worst among all the major cities. People of the city are currently forced to step out of their homes with a mask to protect themselves from Delhi pollution.
The level of pollution in Delhi worsened after Diwali. The city's air quality deteriorated as a result of people's Diwali celebrations, which included bursting a lot of crackers, making the situation in Delhi worst. In order to control the situation, the government brought back the odd-even scheme encouraging people to use public transport and carpooling to reduce the amount of pollution caused by personal vehicles.
Considering the Delhi pollution, the odd-even scheme was brought into effect once again on Monday:
Today is the first day of #OddEven. Happy that Delhiites are cooperating and Even number vehicles are seen on the road today. I thank all Delhiites for their cooperation and participation. pic.twitter.com/DO0yZpcUKo

— Kailash Gahlot (@kgahlot) November 4, 2019
#OddEven is like trying to save a person from a Heart attack by Homeopathy.

— Gabbbar (@GabbbarSingh) November 4, 2019
Thinking of getting my Kumbakonam bua/athe (dad's sister) to visit me in Delhi with her scooty. #OddEven - my car is an odd number. She is in her seventies and won't give up her favourite mode of transport ? pic.twitter.com/L8GauAlVnd

— Smita Prakash (@smitaprakash) November 4, 2019
Me and my family welcome this step @ArvindKejriwal , we also appeal you take some more harsh measures to make breath easy and protect environment in Delhi #OddEven https://t.co/0OBeQYMEep

— Naveen Kapoor ANI (@IamNaveenKapoor) November 4, 2019
Pollution is at its peak. That's why our government brought in Community Diwali Celebration, distributed masks through children and now again is bringing in the #oddeven scheme.

Support us again.#LetsUniteAgainstPollution pic.twitter.com/qkDijw59Y9

— Saurabh Bharadwaj (@Saurabh_MLAgk) November 4, 2019
Pollution is a disaster caused by human, solution also has to come by them. The #OddEven may not clear the sky but it will reduce the domestic vehicular toxic emissions. Even if it cut down 2% of pollution, we all must follow it. It's for u, me and our generations.

— ASHUTOSH MISHRA (@ashu3page) November 4, 2019
Dear @ArvindKejriwal ji, if this is how the road and traffic improves due to Odd- Even, i sincerely request make it permanent or more often. As a citizen I welcome this. very proud of your move
Jai Hind#Oddeven#letsmakeabetterdelhi

— RISHAB PARAKH (@supercoolrocks) November 4, 2019
I have seen Not a single car with odd number plate on the roads, today. People are really following and supporting #AAP government initiatives against pollution. #OddEven

Also best thing, no traffic on सराय काले खान..

— Kumauni (@tterIndia) November 4, 2019
Various celebrities also took to social media to share their concern related to Delhi pollution:
True that! pic.twitter.com/IjflixScMh

— Rishi Kapoor (@chintskap) November 3, 2019
Just landed in Delhi,the air here is just unbreathable.Absolutely disgusting what has become of this city.The pollution is visible, dense smog. People arein masks. How much more disaster does one need to wake up and do the right thing? Tell ourselves we are wrong. #DelhiBachao

— arjun rampal (@rampalarjun) November 2, 2019
India tops Air Quality Rankings. You think #Delhi is bad? Look at #Hisar. #AirPollution is a bigger killer than any other. The biggest contributors to #AirPollution
1. Construction dust
2. Agricultural stubble burning
3. Waste burning

We can FIX this! #BeatAirPollution pic.twitter.com/u4H7jPsmIa

— Dia Mirza (@deespeak) November 2, 2019
This is a pic of #DelhiSmog. Sky is full of it at 11.41am. Eyes burning. Lethal & dangerous 4 people living here. #NeedsImmediateAttention pic.twitter.com/SJ8Dn6xQ1F

— Anupam Kher (@AnupamPKher) November 5, 2016
The quality of air in Delhi is really scary, the oxygen we breathe is the basic requisite for mankind on this planet. This indeed is emergency. #AirQualityIndex #pollution

— Ashwin Ravichandran (@ashwinravi99) November 2, 2019
Do you think the odd-even scheme is enough to curb the level of Delhi pollution?