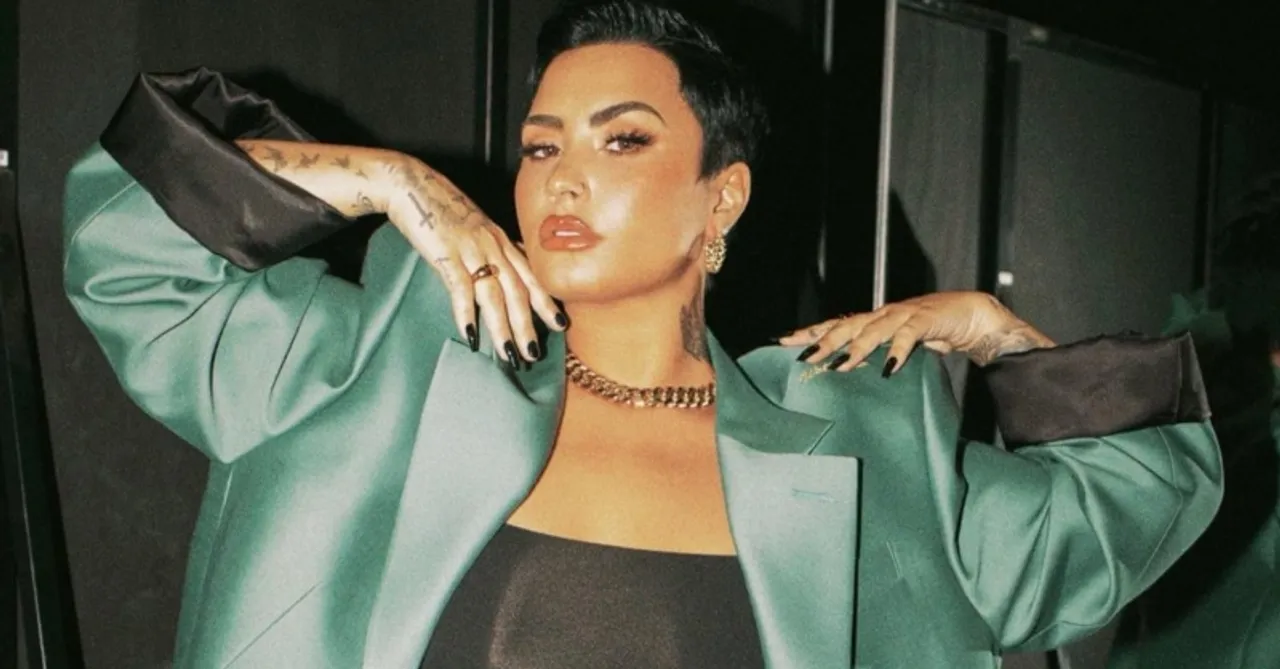 Actress and singer Demi Lovato has come out as non-binary in a video posted on Instagram and changed pronoun from her to they/them.
Demi Lovato has come out as non-binary and changed their pronouns to they/them. The singer announced in a minute-and-a-half-long video that they posted on Wednesday on Instagram.
Lovato, 28, began with, "I want to take this moment to share something very personal with you. The past year and a half, I've been doing some healing and self-reflective work. And through this work, I've had this revelation that I identify as non-binary. With that said, I'll officially be changing my pronouns to they/them. I feel this best represents the fluidity I feel in my gender expression and allows me to feel most authentic and true to the person I both know I am and am still discovering." 
Check out the full video here:
Lovato made this announcement in conjunction with their first episode of the new podcast 4D with Demi Lovato which featured a conversation with author and performer Alok Vaid-Menon. Lovato dubbed Alok as 'an important voice within the non-binary community." 
Lovato has been in the spotlight since their teenage years on Disney Channel (debut with Camp Rock) before making it big as a singer. The artist has been nominated for a Grammy Award twice. And most recently, they opened up about themselves in a four-part YouTube docuseries called Dancing with the Devil. In their debut in March, they shared the harrowing details from the leadup and aftermath of their near-fatal 2018 overdose.