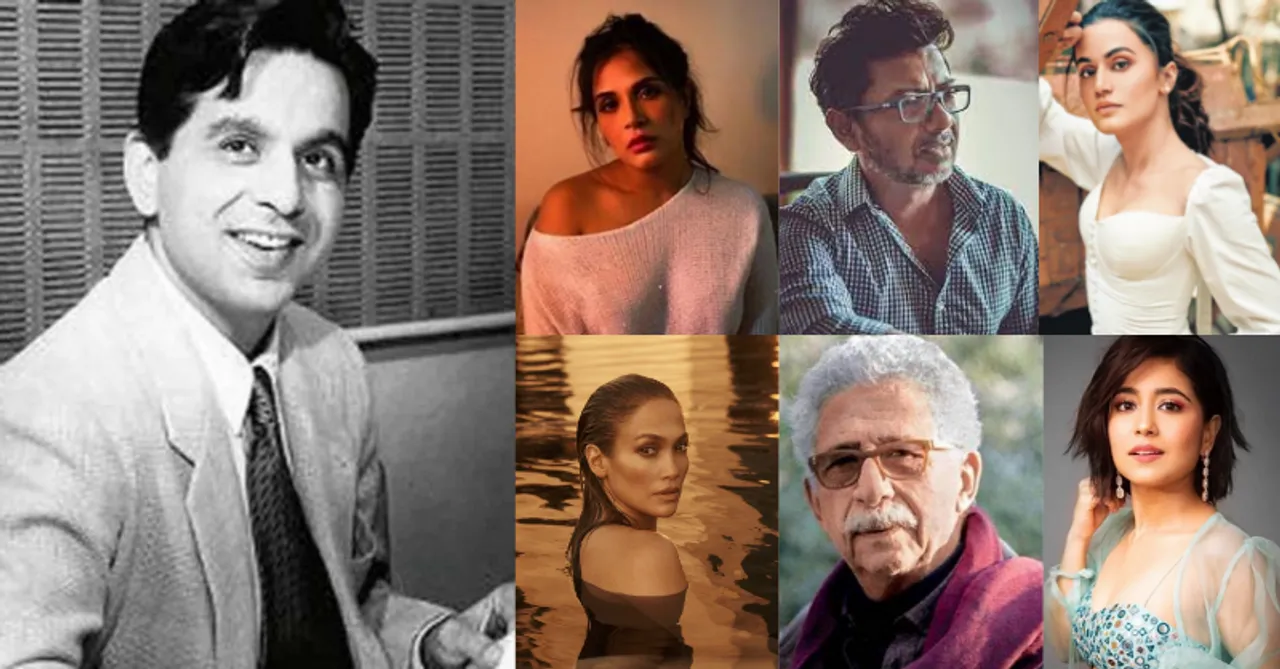 Wrap up with all the happenings of the entertainment industry during this week. From actor Dilip Kumar's demise to all the other things.
The cultural industry of the country had to bear a huge loss when on Wednesday we got the news of veteran actor Dilip Kumar's demise. The whole country mourned his death as the most precious gem was lost. But like the most famous line goes in the entertainment world that the show must go on hence the world moved on ahead with its works. From new projects to more losses the entertainment industry braved on through this week.
Dilip Kumar's Demise and all the reactions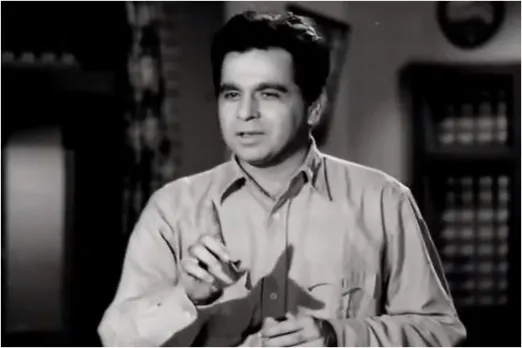 Veteran actor Dilip Kumar, who passed away aged 98 on Wednesday, was laid to rest with full state honors in Mumbai. His mortal remains were draped in the Tricolour while being taken for the funeral. Maharashtra CM Uddhav Thackeray and celebrities including Shah Rukh Khan, Ranbir Kapoor, Anil Kapoor, and Karan Johar visited his residence to pay their last respects. He suffered from advanced prostate cancer that had spread to other organs, said a doctor, as per an Indian Express report. "He had water in the pleural cavity, and he suffered kidney failure. He required blood transfusion multiple times," the doctor stated, adding that cancer spread made it difficult to treat him.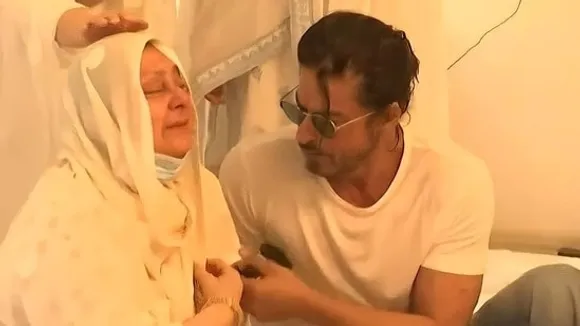 Condoling the demise of veteran actor Dilip Kumar, Amitabh Bachchan tweeted, "An institution has gone." He added, "Whenever the history of Indian cinema will be written, it shall always be 'before Dilip Kumar, and after Dilip Kumar'." In another tweet, he wrote, "An epic era has drawn curtains... Never to happen again."
Aamir Khan on Wednesday mourned the demise of veteran actor Dilip Kumar. He penned a note for the late actor on the Instagram handle of his production house.
Actress Priyanka Chopra Jonas took to Instagram to express grief over the demise of actor Dilip Kumar. She shared few photos of the late actor and wrote a note.
Abhishek Bachchan took to Instagram and revealed that he was supposed to make his debut in a film titled 'Aakhri Mughal'.
Actor-filmmaker Farhan Akhtar and actress Alia Bhatt also took to Instagram to pen a note to the veteran actor's demise.
Funeral prayers were offered outside the ancestral home of Dilip Kumar's in Pakistan after his demise at the age of 98. The actor was born on December 11, 1922, in the Qissa Khawani Bazaar area of Peshawar. Earlier, Pakistan Prime Minister Imran Khan offered condolences and tweeted.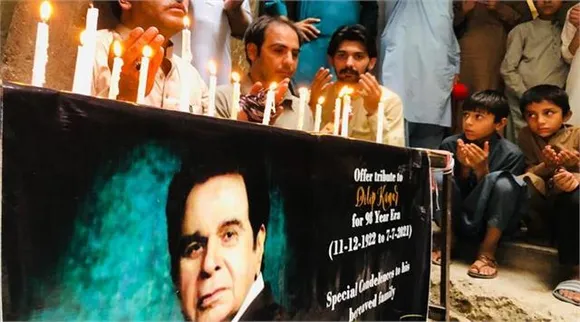 Actor Dilip Kumar's wife, veteran actress Saira Banu has thanked PM Narendra Modi for his "early morning gracious phone call and condolences" following Dilip Kumar's demise on Wednesday. Condoling his death, PM Modi had tweeted.
Taking to Instagram, Saira Banu and Dilip Kumar's grandniece Sayyeshaa penned a note remembering the actor, who passed away on Wednesday. She shared a picture with Dilip and wrote.
Speaking about late actor Dilip Kumar, veteran actress Vyjayanthimala recalled that he helped her a lot during the making of their 1961 film, 'Gunga Jumna'. She added, "We've worked very closely, and in quite a number of films." "We became a good team. Saira (Dilip Kumar's wife) always said, "Akka you and Dilip Saab make the best team," Vyjayanthimala said.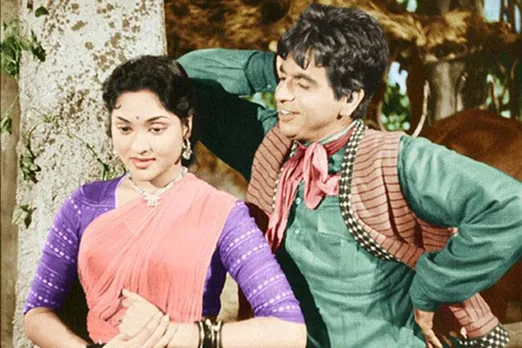 During an interview, actor Jackie Shroff remembered Dilip Kumar, who passed away aged 98 on Wednesday. "Dilip saab was a great legend," he said, adding that the late actor was one of the pillars of the Indian film industry. Jackie, who worked with Dilip in the films 'Karma' and 'Saudagar', further said, "We really miss him."
Prem Chopra, who worked with Dilip Kumar in six films including 'Kranti' and 'Dastaan', shared his experience of working with the late actor and said, "...was amazing." "An actor's status...increased by working with Dilip Sahab," he added. "He was the greatest actor this country has ever seen or will ever see...Such actors are born once in a century," said Prem.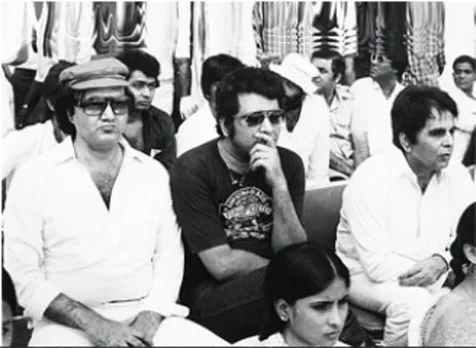 Veteran actor Shatrughan Sinha feels late actor Dilip Kumar should have been accorded the Bharat Ratna while he was alive. He said, "Dilip Saab is the true Bharat Ratna of Indian cinema. I wonder why he didn't receive it in his lifetime." "I'm sure he'll get it now. In our country, we value...people after they're gone," he added.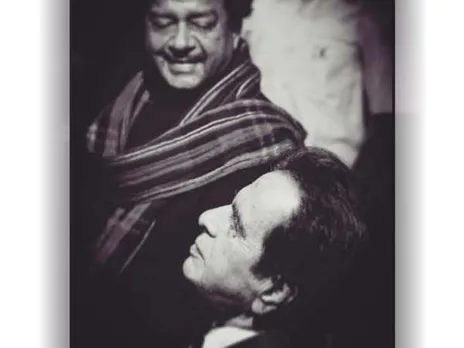 Actor Shakti Kapoor, while talking about his experience of working with late actor Dilip Kumar, said, "What he did in his initial films, is what the best actors are doing today. He had been a splendid actor from day one." He added that no one could do what he did.
Kamal Haasan, while speaking about late actor Dilip Kumar's career, said, "He had no right to retire so early." "I think he gave up 40 years too early, thereby depriving us of many path-breaking performances that may have happened if he hadn't lost interest," he added. "But what he has done in the past is staggering," Kamal further said.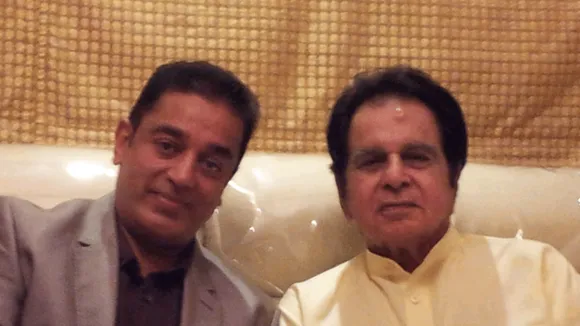 Remembering late actor Dilip Kumar, Sharmila Tagore said, " was really the 'Kohinoor'...He was not only the 'Titan' of the Indian film industry but also a good human being." She revealed that the late actor had sent a letter to her after the demise of her husband. "I'll always cherish it... was a legend, an institution in himself," Sharmila said.
Recalling her experience of working with late actor Dilip Kumar, veteran actress Waheeda Rehman said that he was a great artist. She added, "I was so small in front of him. But he never made me feel small." "He would quietly tell me how to do some of my scenes. I learnt so much from him," she said.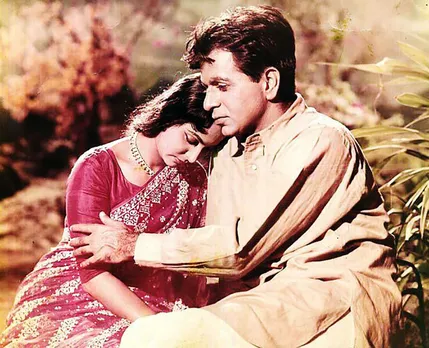 Actress Padmini Kolhapure expressed grief over the demise of actor Dilip Kumar and said, "He was a legend and all, but for me, he was and will always be Yusuf uncle." Kolhapure has worked in three films with the late actor and stated, "I was truly blessed to work with the man, the so-called God of acting, in three movies."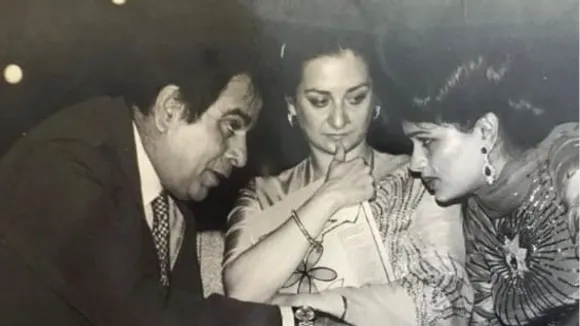 Veteran actor Jeetendra, while speaking about late actor Dilip Kumar, said, "What can I say about this legend, Dilip Kumar Sahab, who showed us the way, who showed us how it's done, with so much grace and elan." "He has been an inspiration to people like me who have aspired to be like him in every possible way," Jeetendra added.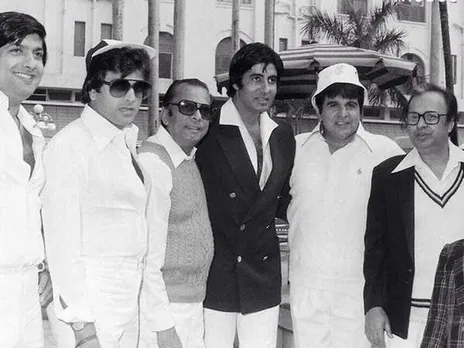 Taking to Twitter, actors Siddharth, Suniel Shetty, Akshay Kumar, and Ajay Devgn paid their condolences after the demise of veteran actor Dilip Kumar. 
Singer Lata Mangeshkar took to Twitter to express her grief over the demise of actor Dilip Kumar and condoling veteran actor Dilip Kumar's demise, singer Adnan Sami also took to Twitter to pay his condolences.

Anupama Chopra on brother-in-law's Vir Chopra's demise
Filmmaker Vidhu Vinod Chopra's wife and film reviewer Anupama Chopra took to Instagram and shared a note mourning the demise of her producer-director brother-in-law Vir Chopra. Vir passed away due to COVID-19 complications, he had got infected with COVID-19 while he was in the Maldives and was later admitted to a hospital in Mumbai. Vir had worked as a creative producer in several films and was the script doctor for many Vidhu Vinod Chopra projects.
Robert Downey Sr, filmmaker, and father of Robert Downey Jr, dies aged 85
Robert Downey Sr, a filmmaker known for films like 'Putney Swope' and 'Greaser's Palace', died aged 85 on Tuesday night after battling Parkinson's disease for years, his son and actor Robert Downey Jr confirmed. Downey Jr shared a post on Instagram.
Filmmaker Kumar Ramsay, eldest of 7 Ramsay brothers, passes away at 85
Bollywood filmmaker Kumar Ramsay, who penned most of the Ramsay Brothers' horror films including Rishi Kapoor-starrer 'Khoj' passed away aged 85 on Thursday due to cardiac arrest. Kumar was the son of producer FU Ramsay and the eldest of the seven brothers, who made cult horror films in the 1970s and 1980s.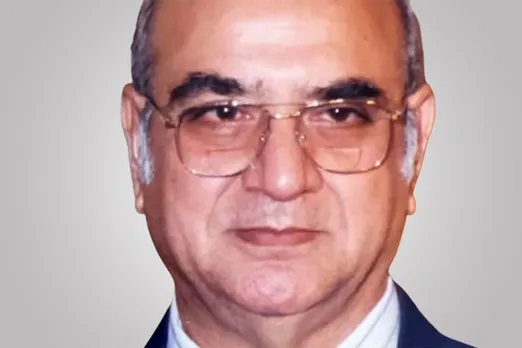 Hope Black people will stop being hunted down: Spike Lee at Cannes
Actor-writer-director-producer Spike Lee, who chairs this year's jury at the 74th edition of the Cannes Film Festival, on Tuesday said he hoped "the time had come that Black people will stop being hunted down like animals". While speaking at the traditional jury press conference, Lee also criticized former US President Donald Trump and others over the anti-LGBT laws in Georgia.
Hrithik Roshan and Deepika Padukone starrer 'Fighter' to be India's first aerial action franchise
Hrithik Roshan and Deepika Padukone starrer 'Fighter' will be India's first aerial action franchise, according to a tweet by Viacom18 Studios. "With this film, we aim to put Indian films on the map for action-loving global theatrical audiences who crave for spectacle and the big screen experience," said director Siddharth Anand. The film is scheduled for a September 2022 release.
Vin Diesel's 'Fast and Furious 9' to release in India on August 5
Vin Diesel-starrer 'Fast and Furious 9' aka 'F9' will release in Indian theatres on August 5. Directed by Justin Lin, the action-adventure film also stars Michelle Rodriguez, Tyrese Gibson, Chris 'Ludacris' Bridges, John Cena, and Charlize Theron, among others. 'Fast and Furious 9' will release in English, Hindi, Tamil, Telugu, and Kannada across cinemas in India.
'Delhi Crime' director Richie Mehta to helm project based on Bhopal gas tragedy
Richie Mehta, who helmed the International Emmy Award-winning series 'Delhi Crime', will direct a project on the 1984 Bhopal gas tragedy. It is based on Dominique Lapierre and Javier Moro's 1997 book, 'Five Past Midnight in Bhopal: The Epic Story of the World's Deadliest Industrial Disaster'. It will be produced by Ronnie Screwvala's RSVP and Ramesh Krishnamoorthy's Global One Studios.
Richa Chadha, director Onir join the jury of the Indian Film Festival of Melbourne
Richa Chadha and National Award-winning filmmaker Onir have been elected as the jury for the Short Film Competition at the Indian Film Festival of Melbourne 2021. The theme for this year's short film competition is Modern Slavery and Equality.
Alia Bhatt signs contract with an international talent agency, WME
Actress Alia Bhatt who will next feature in Sanjay Leela Bhansali's 'Gangubai Kathiawadi' has recently signed a contract with an international talent management agency, William Morris Endeavor (WME). The agency manages stars like Ben Affleck, Jessica Alba, Christian Bale, Kate Beckinsale, Matt Damon, Jennifer Garner, Whoopi Goldberg, and Jake Gyllenhaal among others.
Wife Mira Kapoor wishes Shahid Kapoor on 6th marriage anniversary
Actor Shahid Kapoor and wife Mira Rajput Kapoor celebrated their sixth marriage anniversary on Wednesday. To mark the occasion, Mira took to Instagram to post a picture of herself with Shahid and wrote.
Ashoke Pandit announces film on athlete Pinki Pramanik
Ashoke Pandit has announced a film on the life of track-and-field athlete Pinki Pramanik. The Asian Games gold medalist was embroiled in a gender controversy in 2012 when her woman friend accused her of rape and gender misrepresentation. She was cleared of the charges in 2014.
Naseeruddin Shah discharged from hospital, son Vivaan shares pic
Naseeruddin Shah, who was admitted to Hinduja Hospital in Mumbai on June 29 after being diagnosed with pneumonia, has been discharged from the hospital, his son Vivaan Shah shared on Wednesday. Taking to Instagram Stories, Vivaan shared a few pictures wherein Naseeruddin can be seen with his wife, actress Ratna Pathak Shah.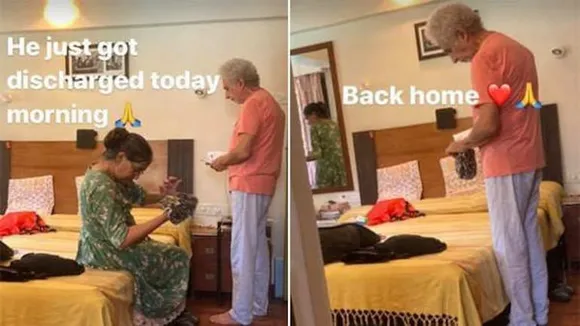 Rajkumar Hirani hands over the original camera negative of 'PK' to NFAI
The National Film Archive of India (NFAI) on Tuesday acquired the original camera negative of director Rajkumar Hirani's 2014 film 'PK'. "It is the duty of a filmmaker to ensure that the films are preserved and I appeal to all filmmakers to support NFAI in this important cause," Hirani said.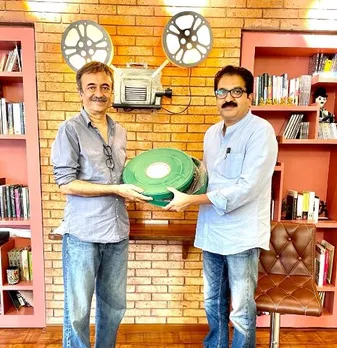 Anushka Sharma starrer Jhulan Goswami's biopic not shelved
India Women fast bowler Jhulan Goswami's biopic, which will reportedly feature actress-producer Anushka Sharma in the lead role, has not been shelved and is currently under development, as per reports.
Anupam Kher shares an old pic with Leonardo DiCaprio
Taking to Instagram, Anupam Kher shared an old picture of himself with Hollywood actor Leonardo DiCaprio and recalled how the latter reacted when he introduced himself as an 'Indian actor'. 
Britney's manager resigns after 25 yrs, shares singer's plan to retire
Britney Spears' manager of 25 years, Larry Rudolph has resigned from his duties. According to Variety, in a letter to the singer's father, Jamie Spears, Larry has cited the singer's "intention to officially retire" as the reason for his resignation. "I believe it's in Britney's best interest for me to resign...as my professional services are no longer needed," Larry stated.
Dharmendra, Jaya, Shabana join Ranveer, Alia in Karan's upcoming film
Filmmaker Karan Johar has roped in veteran actors Dharmendra, Jaya Bachchan, and Shabana Azmi for his upcoming directorial movie 'Rocky Aur Rani Ki Prem Kahani', which will star Ranveer Singh and Alia Bhatt in lead roles.
Shweta Tripathi joins Taapsee Pannu starrer 'Rashmi Rocket'
'Mirzapur' actress Shweta Tripathi, who has turned 36 today, has bagged a pivotal role in Taapsee Pannu starrer 'Rashmi Rocket'. On Shweta's birthday on Tuesday, the film's production house made the announcement and tweeted. The film is directed by Akarsh Khurana.
I've never been better, it's the best phase of my life: Jennifer Lopez
Jennifer Lopez, who recently released a new song, 'Cambia El Paso', spoke about how happy she currently is amid her reconciliation with ex-fiance Ben Affleck. Jennifer said, "I've never been better...And I love all the love that's coming my way right now." "I just want everybody to know that it's...the best time of my life," she added.
Taapsee to star in Swaroop RSJ's Telugu film 'Mishan Impossible'
Actress Taapsee Pannu will play the lead role in director Swaroop RSJ's upcoming Telugu movie 'Mishan Impossible'. The makers of the film took to Twitter and announced the news with a poster featuring Taapsee. "This 'Mishan' is surely 'Impossible' without her," the makers tweeted. Taapsee made her debut in Telugu films with the 2010 film 'Jhummandi Naadam'.
Hope you are all caught with this week's entertainment dose!
For more entertainment content follow us @socialketchupbinge