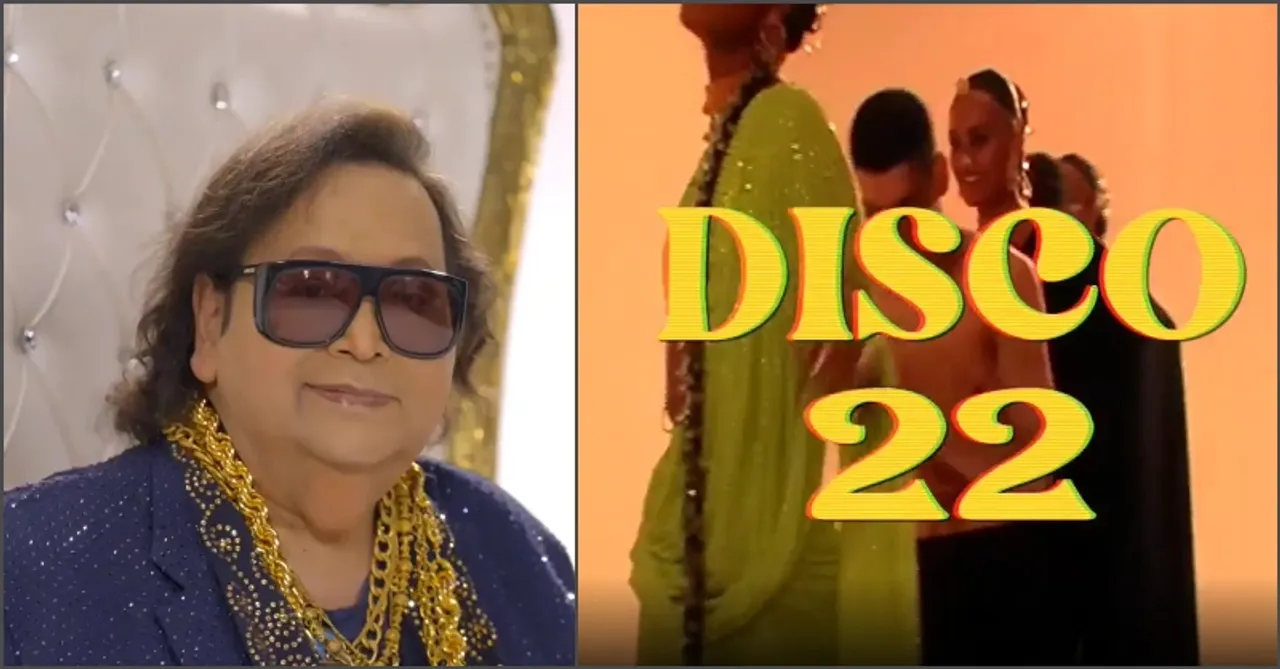 Indian label Itrh's DISCO 22 film becomes Bappi Lahiri's last fashion video. Unfortunately it was released one day prior to his demise.
Indian lost its 'Disco King' on Wednesday as the nation woke up to the devastating news of Bappi Lahiri's demise. The music producer has given Indian audiences some of the most amazing bangers to celebrate life. However, he was suffering from multiple illnesses and succumbed to them on Wednesday. But a day before his demise, Itrh released their latest collection film that became Bappi Lahiri's last fashion video.
Bappi da, as he was fondly called, was known for his trademark style. While he was able to make the world dance with disco-electronic music, he also made sure to stand out in a crowd with his unique fashion choice. Talk about bling and sunglasses and you know who it was. He continued to keep up his energetic spirit even during his last days. And paying homage to his style, the Indian fashion label Itrh, started by Mohit Rai and Ridhi Bansal released their latest fashion shot featuring the late musician.
Watch his last video:
The video is part of the brand's new Summer collection - Disco 22 that showcases their signature maximalism and love for color. It's also the label's way to pay homage to the raging 70s and the roaring 80s. And who else to find their inspiration from than from the greatest name in the Indian music industry who personified what disco looks like in person. Talking about their label, they wrote, "After two dark years, we want to encourage people to dance like no one's watching - experience moments of feeling truly free, decadent, and joyous. Featuring in our film is the one and only musical maestro, the legendary Bappi Lahiri, a mega icon who has made many generations dance."
There couldn't have been a better last video of this music maestro than this one, that shows him in his bling with one of his classic songs 'Jimmy Jimmy' playing in the background. It's a reminder of how much we will miss the legend, but his songs will always keep him alive in our hearts.