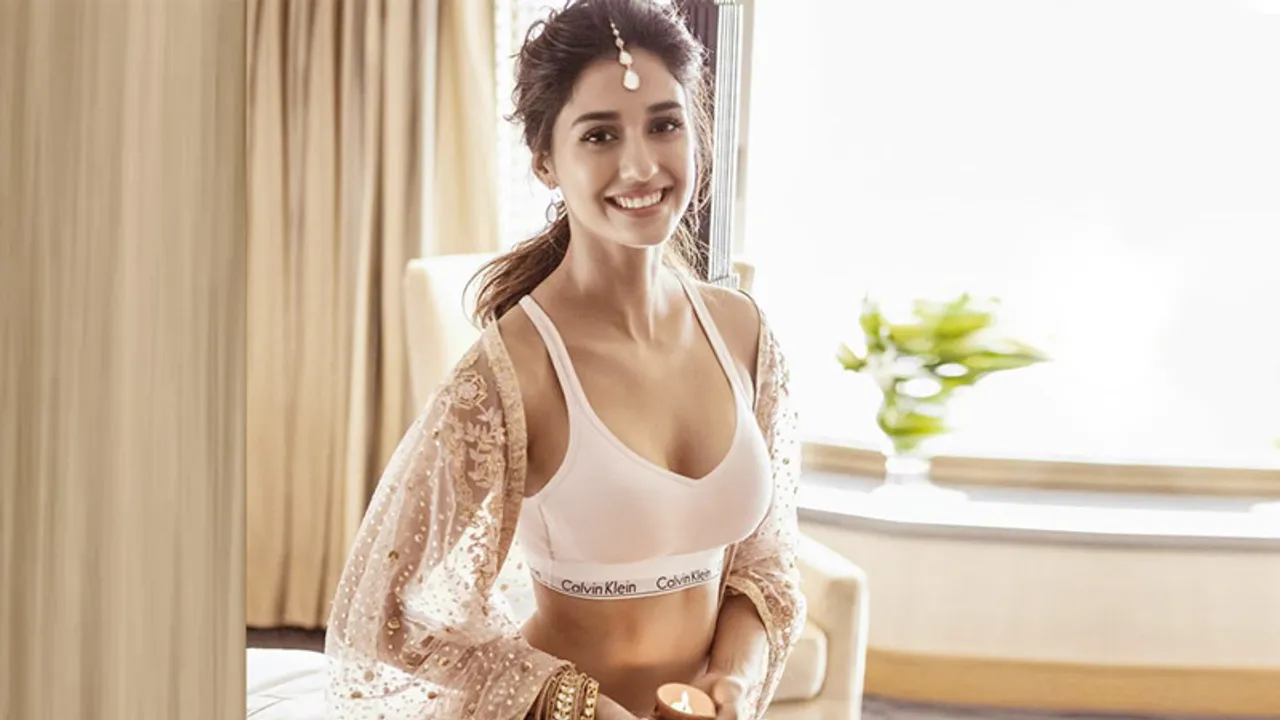 While we were gawking over this season's best celebrity Diwali outfits, memesters were looking for their new prey! Their search has finally ended on the gorgeous Disha Patani and the outcome has us in fits of laughter.
Disha Patani recently uploaded a picture in her Diwali outfit and it was a little weird to say the least. She was seen donning a beautiful dupatta and lehenga with a Calvein Klein sports bra. Yes, you heard it right! The actress wore the bra instead of an actual blouse! She looked beautiful nonetheless but couldn't escape the internet's trolls.
Social media networks immediately pounced on the chance of making this into viral memes. Even though I feel a little bad about Disha, I have to admit these are funny! Check them out:
 You gotta mix things up!
Lol...? #dishapatani #Meme #Bollywood #fun pic.twitter.com/Kvw1AFJikQ

— Anulekha Bhattacharjee (@AnulekhaBhatt1) November 6, 2018
 Rajpal Yadav? Seriously? Lol!
And you're a big Avengers/Downey fan.
After the #MeToo incident, I think we can safely say Imran is the better man, right?
 Yeah, thank goodness more people don't do that, haha!
When you took "kuch bhi pehenlo tum pe sab suit karta hai" way too seriously pic.twitter.com/I9ARDjAPto

— Savage ?? (@CutestFunniest) November 5, 2018
 I don't think the blue matches though.
Perfect traditional attire ? ?
? #DishaPatani pic.twitter.com/nlEM4G4mfS

— . (@Imsenselesss) November 6, 2018
 Disha: Nah, but this is so much cooler!
Ethics wear to #DishaPatani pic.twitter.com/EHm9De8kUD

— Shobhit Singh (@shobhit_sk) November 6, 2018
Okay, I gotta admit, the pun is smart, lol!
#DishaPatani But I love her man ?? #HappyDiwali pic.twitter.com/zTcaAYa36w

— Virat ka Fan ?? (@Vkohlifanboy) November 6, 2018
Although the memes were funny and entertained us, the sad part is Disha had to turn of the comment section for this post because they were very abusive. This shows our character as society and hopefully will become better with time.
For now, all I can say is, all the memes aside I think the actress looks bold and stunning! What's your take?