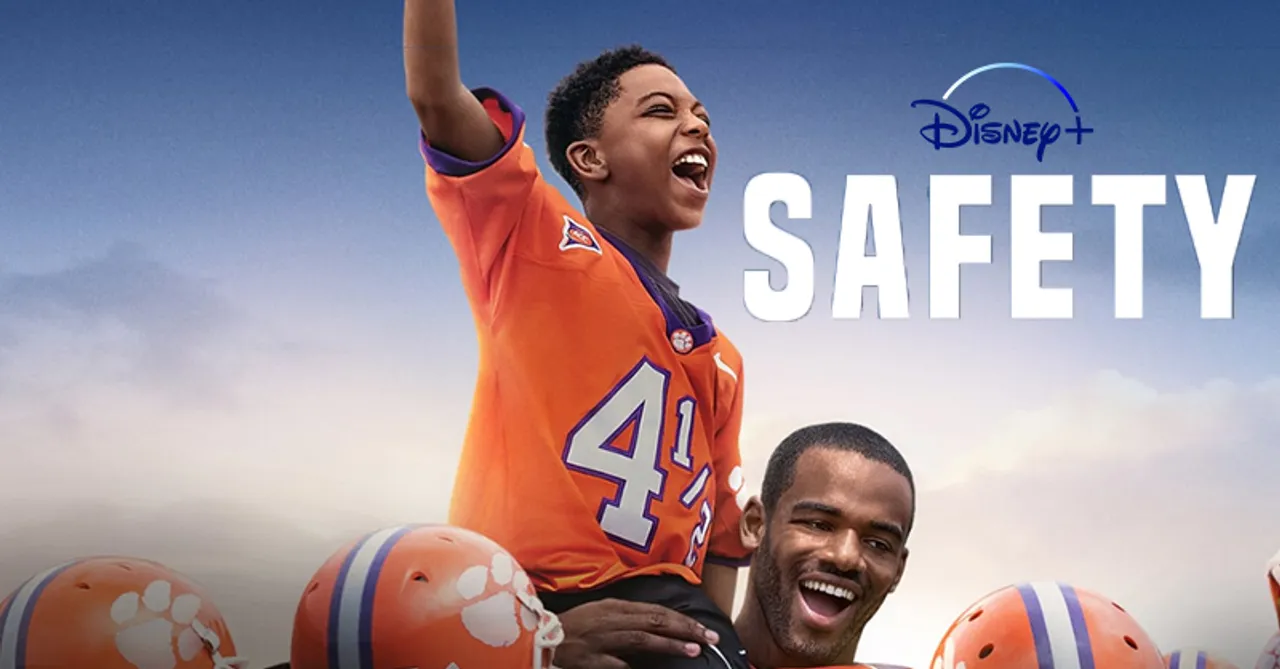 Directed by Reginald Hudlin, Safety centers on former Clemson University football safety, Ray McElrathbey's story where he secretly raised his 11-year-old brother on campus because of adversities on the home front.
Today, football is a genre in itself because we have that many movies based on this sport alone. But rarely do you come across a biographical sports drama like Safety that handles sensitive concepts like drug addiction, foster care, and broken homes with the softest touch, making this an extremely light watch. While this movie is about football, family, and fraternity, it also explores how it takes a village, sorry a team to raise a child!
Cast - Ray McElrathbey played by Jay Reeves is a freshman football player who comes from a broken home and is interested in Psychology. Faymarr is played with such ease by Thaddeus J. Mixson that you instantly fall in love with his character. The relationship between the two is expressed beautifully by Jay and Thaddeus.
Storyline - A freshman football player at Clemson University, Ray McElrathbey is the product of a broken home, and has an 11-year-old sibling, Faymarr who is left to fend for himself when his mother is arrested for drug and alcohol abuse. Not wanting his brother to enter the foster system, Ray hides Faymarr in his dorm room, hoping that this arrangement will go unnoticed by his teammates, coaches, and the university. Juggling between school, football, raising and caring for his baby brother, and a new relationship gets the better of Ray, forcing him to reveal his secret to his coaches.
Watch the trailer here!
What I liked - Safety is directed so well especially scenes where Reginald Hudlin is trying to portray the terribly hectic routine that we call a freshman + footballer's life. With a light and breezy background score, this film is shot in a rather relaxed manner for a reality sports drama. This movie asks serious questions about what educational institutions owe to their students and the community, which was so refreshing to watch!
Also Read: Friday Streaming – A rather predictable thriller, Badla on Netflix doesn't do any justice to its name
For more reviews, follow us on @socialketchupbinge