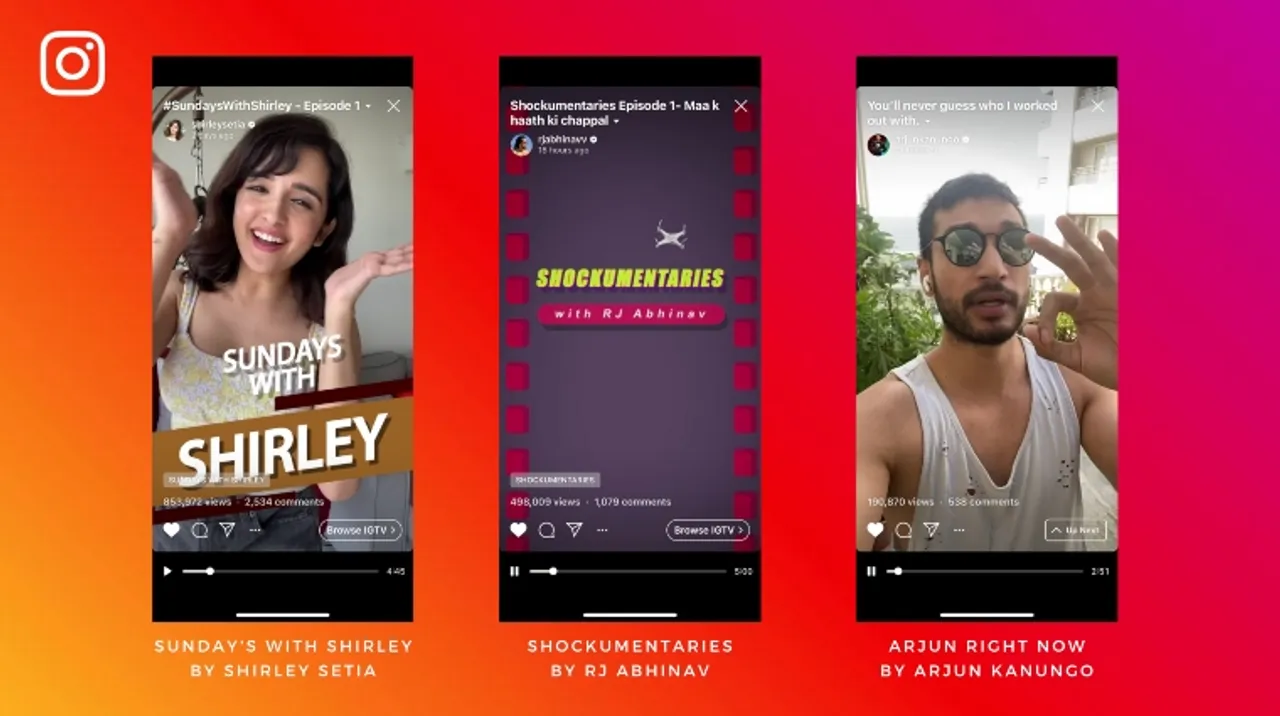 Ahead of Diwali, Instagram today announced an AR effect called 'Share Your Light', and a host of IGTV shows with creators such as Shirley Setia, Kusha Kapila and Arjun Kanungo. The aim is to enable people's expression and entertainment during this festive period.
While celebrations for Diwali, and festivals surrounding it continue, it will be done within the constraints of physical distancing. But the need to connect and celebrate light and good still remain, something Instagram aims to help with this year. Manish Chopra, Director and Head of Partnerships, Facebook India, said, "Instagram is a cultural hub and a place where people can freely express themselves. As celebrations go virtual, we continue to innovate with features and updates that help people during the festivities. We look forward to the AR effect being used during all upcoming festivals, and the IGTV shows being watched by people whilst they're staying safe at home. 
 The IGTV shows feature original content that is focussed on the creator and their passions. Manish Chopra added, "We're aiming to inspire the creator ecosystem, with these IGTV shows that best highlight the possibilities with IGTV, once there's a strong idea, tied closely with the creator's passion pursuit, and episodic nature of content."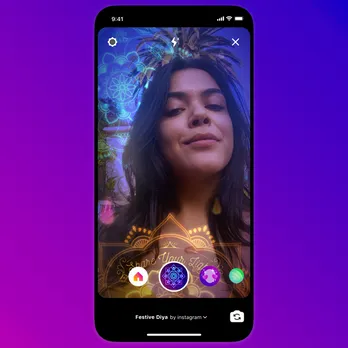 'Share Your Light' AR effect
To give people a fun way to share during the upcoming festivals, Instagram is launching an AR effect with the theme 'Share Your Light', inspired by mandalas, diyas, festive lights and colors.
Once you open the Effects Gallery, you can look for the effect using the 'festive diya'.
The effect is available to use in 7 languages - English, Hindi, Marathi, Bengali, Tamil, Telugu and Urdu.
NEW IGTV shows 
'Sundays with Shirley' by Shirley Setia - In a 5-part series, Shirley will share a part of her life that she really enjoys. But it won't be on aspects that people usually associate with her - singing; it'll be different. Like in the first episode, which already has 800k views, she makes her favorite banana and peanut butter smoothie.
'It will take five minutes only' by Kusha Kapila - In an aesthetically-shot 5-part series, Kusha will set out to find answers to questions that are often not answered. Topics will range from self-help, sex, money and workplace ethics. Each of the 3-5mins episodes will feature a monologue, a sketch, videos by users, and influencer guests; all trying to talk about the hot topic.  The first episode will air today, on November 10th.
'Arjun Right Now' by Arjun Kanungo - The show presents highlights from Arjun's week, be it working out, test driving his dream car or behind the scenes from shoots. 2  of 5 episodes have aired already, securing over 600k views, and a new episode comes out every Thursday.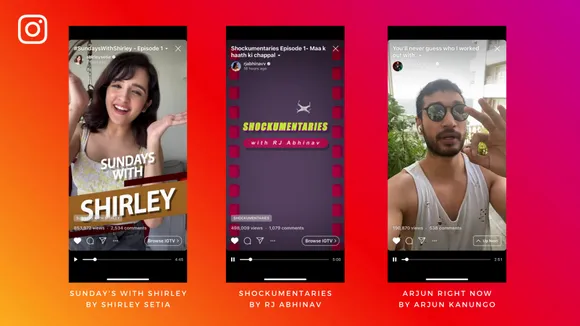 'In the Nick of time' by Nikunj Lotia aka Beyounick - With Beyounick's signature humor, this 5-part series depicts a stage in Nick's life when his love life goes for a toss. His relationship fails, fails again, and eventually succeeds. Along the way, Nick does anything and everything to change his relationship status from Single to Committed.  The first episode aired yesterday and already has 240k views on it.
'Shockumentaries' by RJ Abhinav - In his 5-part series, for the first time RJ Abhinav experiments with long-duration comedy capsules. He provides a funny take on the most relatable experiences around us, like 'planning a trip to Goa'! He uses comedy to serve nostalgia and relatability to every middle-class Indian. The first episode aired yesterday and already has 470k views on it.
'Feel Hona Chahiye' by Lisa Mishra - In this 5-part series, Lisa shares some personal anecdotes about why she believes she's hopeless in love and what she's getting wrong. She covers long distance dating, bad dates, differences between dating in India and abroad and wraps with an interactive 'ask me anything' too. The first episode will air today, on November 10th.
Recently, Instagram also launched a few AR filters, gif stickers and content programming for Durga Puja. Creators were also engaged with Reels specific programming, for Rakhi, Onam and Ganesh Utsav.