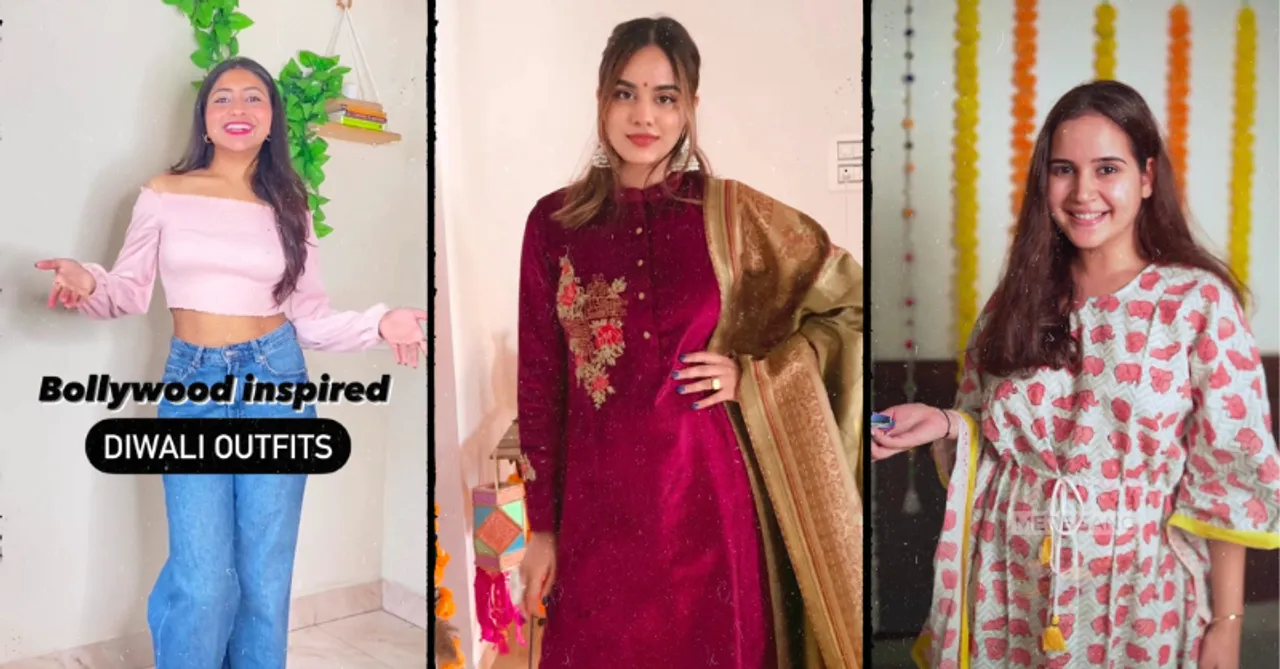 Take a look at these gorgeous outfits for Diwali and let creators on social media help you with choosing the right fit for you!
Diwali is around the corner and as usual, it must have come with a long shopping list for you. While festive shopping can exhaust you, shopping particularly for festive outfits can make your head hurt as there are so many options to choose from. And endlessly scrolling and roaming in the market would exhaust you even more. This season is all about switching from one shopping app to another and adding a lot to your wishlist. Your wishlist might have the best outfits for Diwali out there but buying something can be tough unless you know what you want.
Diwali shopping can never be convenient with so many options around but getting some outfit inspiration from social media can help you decide your preference. Many creators have come up with Diwali outfit series to help you choose that one fit that lit you up this festive season. Looking dull on Diwali is not on anyone's list and a good outfit is a must. Choose a fit that will let you celebrate this festive season with style and elegance and these outfit ideas may have what you're looking for.
Also Read: 11 creators to follow for budget-friendly Diwali decor inspiration!
Check them out!
Finally Festive with Sakshi series by Sakshi Sindwani
Komal wali Diwali
Diwali mere sang series by Shivshakti Khurana
Get festive with the Cozy series by Pooja Mundhra Mahatme
Diwali festive outfit series by Ritika
Working Diwali series by Amrita Bindra
Diya wali Diwali by Diya Shah
Diwali outfit series by Nupur Sharma
Did you find the fit you were looking for?
For more entertainment, follow @socialketchup