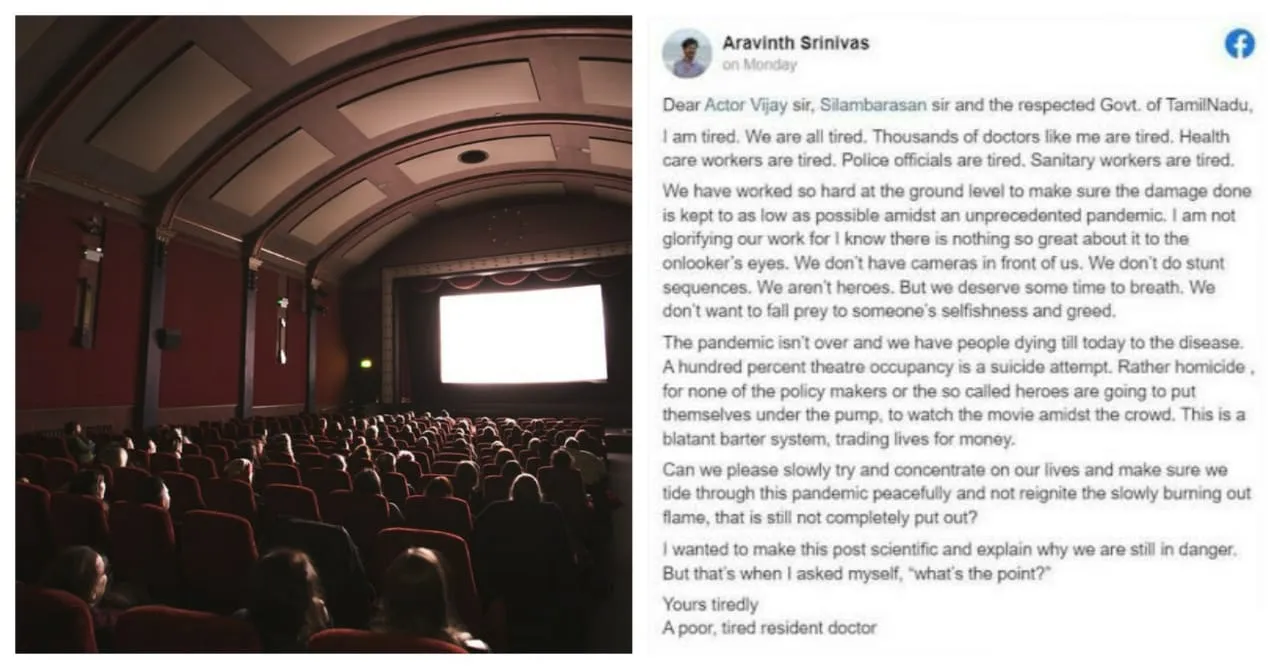 As Tamil Nadu allows 100% occupancy in movie halls, a doctor's open letter to actor, Vijay goes viral.

Recently, in what can be called a major boost for the Tamil film industry, the Tamil Nadu government allowed a 100% occupancy of cinema halls. In a directive issued on Monday, the Tamil Nadu government scrapped the earlier 50% occupancy permit and increased it to a solid 100%, reports The Indian Express
This comes after South Indian actor Vijay requested the Chief Minister to allow full occupancy of cinema halls, just before his movie 'Master' was about to release.

After this incident, a doctor named Aravinth Srinivas took to Facebook to write an open letter to the Tamil Nadu government, Thalapathy Vijay, and actor Silambarasan, whose film 'Eeswaran' is also set to make a release.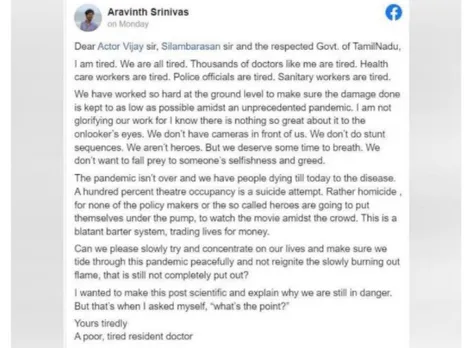 The doctor went on to express how thousands of doctors like him are tired of trying to control the damage that the pandemic has caused. He called the 100% occupancy permit a "suicide attempt" and a "homicide" which might benefit a few but would cause trouble to several others.
What do you think about this?