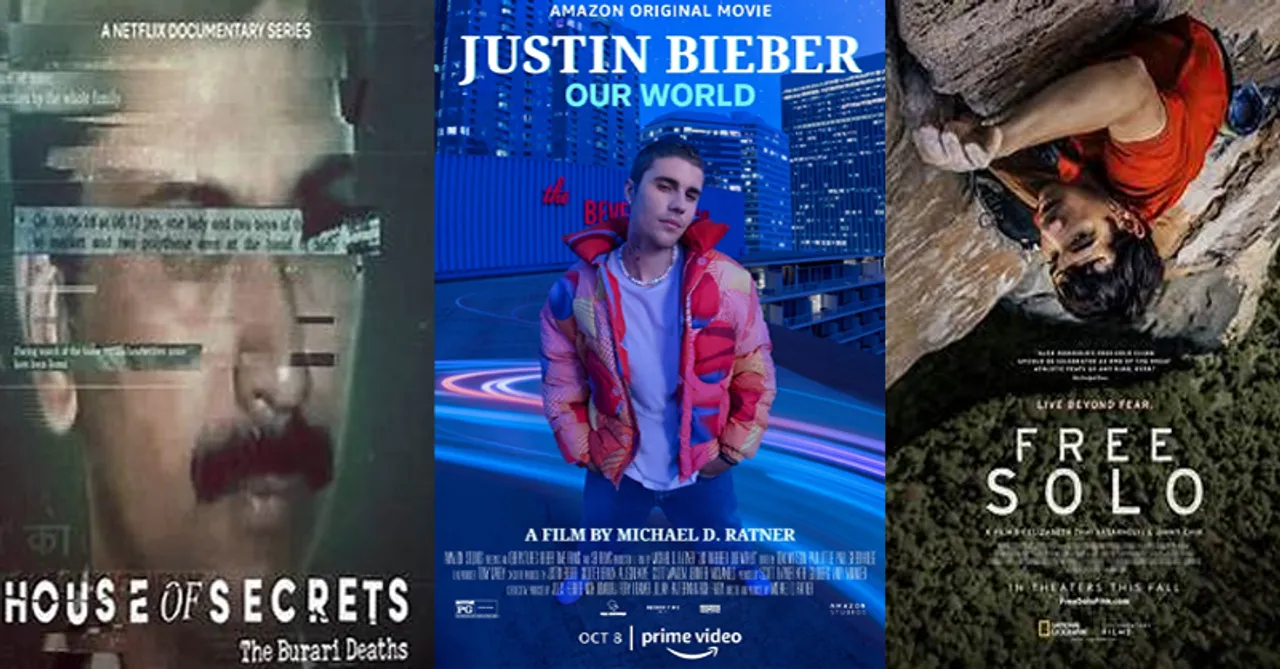 From reality shows to sitcoms we've had our share of entertainment that keeps us occupied. These amazing documentaries will keep you on the edge with the stories they cover.
Ever since 2021, OTT platforms have given us that much-needed respite in terms of entertainment and surprises. Whether it was the F.R.I.E.N.D.S reunion or Money Heist season 5, we've had our hands full for a while now and with these platforms coming up with documentaries of all kinds, our weekends never feel boring and that's what we want, right? Who doesn't like a good documentary that keeps you on the edge with all the mystery and the suspense? In fact, we still remember watching Princess Diana's documentary, and believe it or not it was one of the best ones that we've come across in a while.
Documentaries can be really interesting and there's so much we can learn from them. Whether it's about the lives of people or about places we haven't explored yet, we get to learn all that we haven't been exposed to otherwise in the span of an hour and a half maybe. You might not want to miss out on chancing upon some of these gems and once you get your hands on them there's no way you're leaving them halfway.
Want to know what's in store for you? Keep scrolling!
Amanda Knox - Netflix
Fyre - Netflix
Senna - Amazon Prime
A girl in the river: The price of forgiveness - Disney+Hotstar
Wild Wild Country - Netflix
American Playboy: The Hugh Hefner Story - Amazon Prime
Making a murderer - Netflix
This is it - Netflix
Robin Williams: Come inside my mind - Disney+Hotstar
Coldplay : A head full of dreams - Amazon Prime
Becoming Warren Buffet - Disney+Hotstar
Miss Americana - Netflix
Homecoming - Netflix
Icarus - Netflix
The Social Dilemma - Netflix
Free Solo - Disney+Hotstar
Period. End of sentence - Netflix
One Child Nation - Amazon Prime
Among the stars - Disney+Hotstar
Baking Impossible - Netflix
Bad Sport - Netflix
There's someone inside your house - Netflix
House of Secrets: Burari death case - Netflix
Justin Bieber: Our World - Amazon Prime
The Great Hack - Netflix
Tell us which of these is your favorite in the comments below.