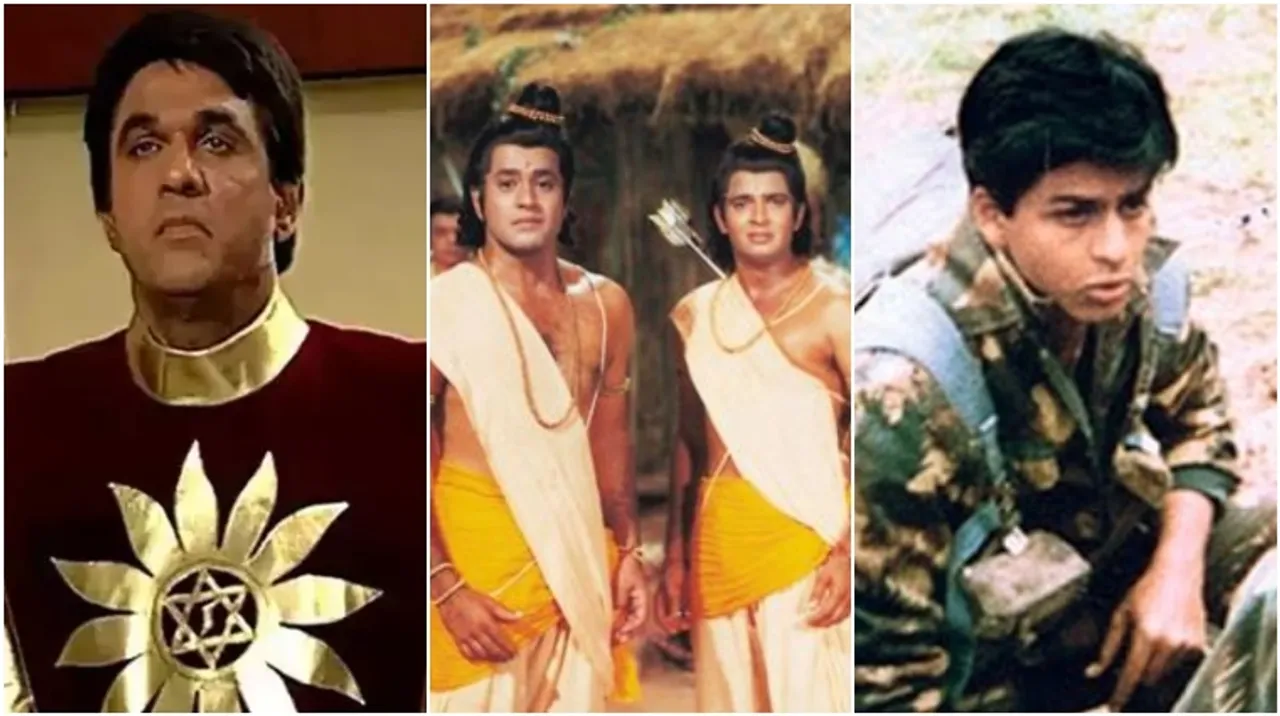 Here's taking a look back at some of the iconic Doordarshan shows that we made our childhood fun and entertaining.
Sure, all the various OTT platforms entertain us with their variety of content. It has been our heart and soul and we can't imagine living without them. But before these digital streaming sites found a pace, television ruled the entertainment industry. Watching Television was not just about individual fun, it was about Family time. While the family members spend their day working, studying and doing their jobs they sat together in the evening and had their share of fun with each other while watching TV. And one part that played a major role in most of our lives is all the amazing Doordarshan shows.
Doordarshan was India's first television channels. Bingeing on shows and movies that aired on Doordarshan was more like a tradition that everyone enjoyed alike. The channel, although may have made way for other mediums to entertain the audiences, enjoyed its own terrain were families lived their life together. It is all about memories and reminisces that holds a special place in our lives. And we all realised it when the government, on public demand, decided to air Mahabharat and Ramayan for its viewers after the lockdown was announced. It is National Broadcasting Day, we take a look at some of the iconic Doordarshan shows that we all loved watching.
Take a look at these Doordarshan shows:
Alif Laila
Byomkesh Bakshi
Captain Vyom
Chandrakanta
Chitrahaar
Dekh Bhai Dekh
Fauji
Haddi Raja
Jungle Book
Mahabharat
Ramayan
&t=6s
Malgudi Days
Shaktimaan
Shriman Shrimati
Surabhi
Tehkikat
Tenali Raman
Vikram Betal
Zabaan Sambhal Ke
Nukkad
Buniyaad
Mungerilal Ke Haseen Sapne
Karamchand
Rajani
Wagle Ki Duniya
Hum Log
Bharat Ek Khoj