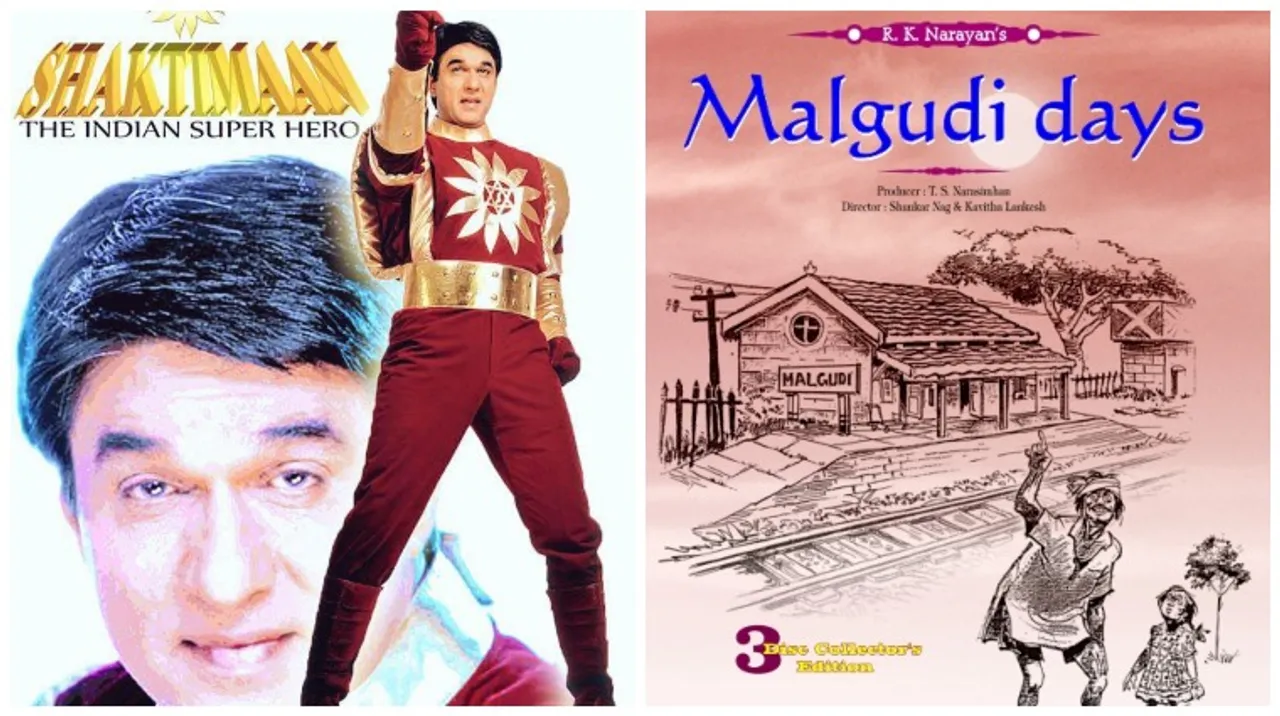 According to Wikipedia, Doordarshan (abbreviated in English as DD) is an autonomous public service broadcaster founded by the Government of India, owned by the Broadcasting Ministry of India and one of Prasar Bharati's two divisions. One of India's largest broadcasting organisations in studio and transmitter infrastructure, it was established on 15 September 1959. Which means it turned 60 yesterday! But Doordarshan is so much more than that, isn't it? It's a treasure of innumerable memories from our childhood.
We bet you still remember the feeling of rushing home after school to catch an episode of Shaktimaan or Dekh Bhai Dekh or even Vikram Betal. But kids aren't the only ones who had a connection with Doordarshan, it was just as special to the grown-ups thanks to shows like Fauji, Nukkad, Chhaya Geet etc.
Here's a list of some of the best shows from Doordarshan that we all loved:
 1. Malgudi Days
2. Shriman Shrimati
3. Dekh Bhai Dekh
4. Shaktimaan
5. Tu Tu Main Main
6. Vyomkesh Bakshi
7. Fauji
8. Nukkad
9. Zabaan Sambhalke
10. The Jungle Book
11. Ramayan
12. Chhaya Geet
13. Wagle Ki Duniya
14. Circus
15. Vikram Aur Betal
16. Karamchand
17. Raja Aur Rancho
18. Akbar Birbal
19. Hum Paanch
20. Alif Laila
There are so many more shows that we've grown up watching on Doordarshan. Share the names of your favourite ones in the comments below!