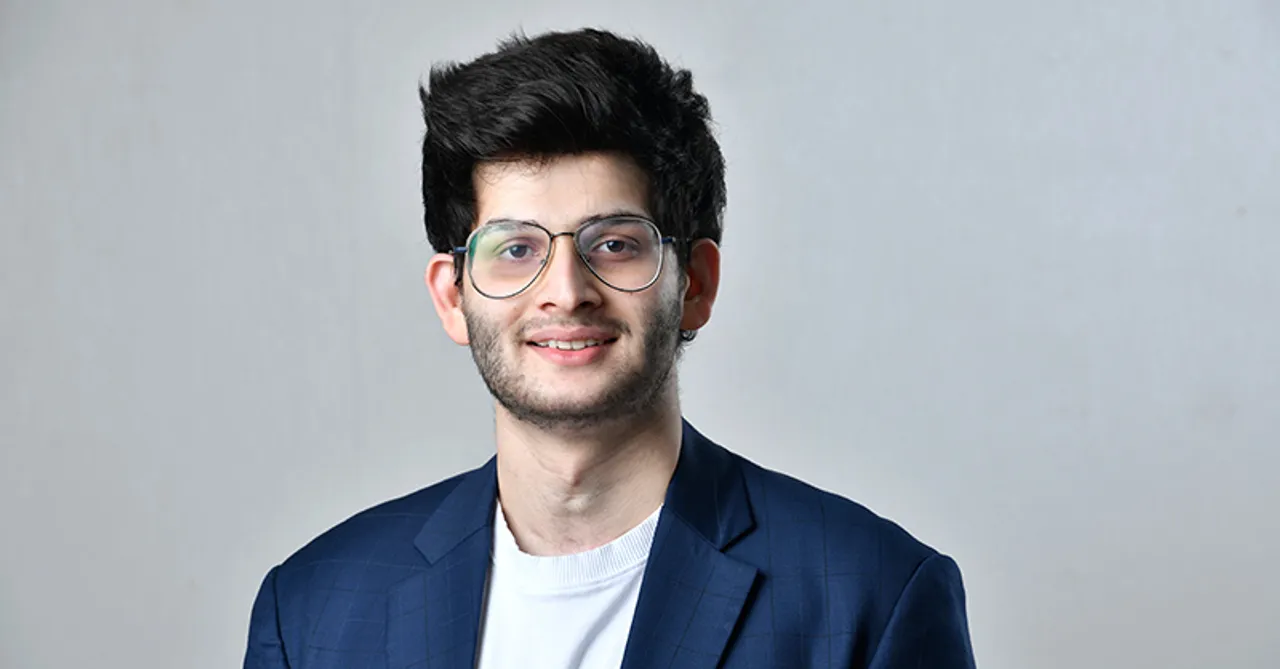 Fat Loss Ninja aka Dr. Siddhant Bhargava is a fitness and nutritional scientist and co-founder of Food Darzee. He talks to us about diets, his start up and creating content on social media!
Month after month, we find ourselves looking into the mirror with self-hate, criticizing parts of our body that we have grown to dislike because society said, "Thin is beautiful!" While self-love and self-care are difficult in a world where we're constantly criticized for the way we look, they're much-needed concepts that help us function well. And accepting our body while still eating right and working out is not just healthy but so essential for our physical and mental well-being. Dr. Siddhant Bhargava is here to help with precisely this! He's a fitness and nutritional scientist who co-founded Food Darzee and he creates content on health and nutrition and drops truth bombs on his Instagram at #DrSidSays. His start-up, Food Darzee helps people with a nutrition plan and personalized meals.
We spoke to Dr. Siddhant Bhargava about the content he creates, asked him for practical tips on maintaining a healthy lifestyle in today's day and age, and his journey with Food Darzee.
Here's what he had to say!
Your videos on Dr. Sid Says are so helpful. How do you decide on the content?
"When we started posting health and nutrition-related content on social media, for the initial six-seven months we brainstormed about the relevant and the most vital topics. But as we have now gained enough traction and people have liked and appreciated our content, we get a lot of queries on social media platforms. Everyone wants to approach us to clear their doubts and seek advice. Sometimes we are inundated with comments, direct messages, etc. However, it's not possible to answer each one of them, but the team tries to cover as many as possible."

What's the impact of lifestyle on health in today's scenario? Can you give us some practical tips about the same?
"Today, a wide range of changes have occurred in people's lives. Unhealthy food habits, diabetes, obesity, mental stress, among others are dominant amongst the masses. To cope with this fast-paced environment and emerge victoriously, we need to adapt to new and healthier habits. It will keep our overall well-being intact and will protect us from serious health problems. Some of the basic yet effective tips could be to stop overeating, drink a lot of water, concentrate on your antioxidants and anti-inflammatory foods, give a special emphasis on your probiotics as gut health has become very important nowadays."
With intermittent fasting, keto meals, and various other diet plans doing the rounds, how can one decide which diet plan suits them best? Also, are these sustainable?
"With so many diet plans to choose from, it's not easy to decide which one will work for you. The best way is to first figure out your motives and goals and then reach out to a professional who can tailor-make a diet plan for you. It's important to carefully select diet plans. For example, a person with diabetes will have specific nutritional needs, and following any random diet plan might make their case adverse. Further, it doesn't matter how scientifically sound the plan is or how fast and effective it works. What matters is whether you can stick to what is being told and asked to follow.  At Food Darzee, our food nutritionists suggest various types of diet plans such as the ketogenic diet, high protein low carb diet, the balanced diet, and more."
Tell us more about Food Darzee and how that journey began. How does one go about with your nutritionist recommended meal plans? What's the entire process like?
"I finished my MBBS from Mumbai in early 2017 while I was suffering from a rare debilitating disease called Lupus. During my studies, I finished a couple of certifications in Nutrition, Personal Training, Group Fitness, and Pilates. And then with a stroke of fortune, I met three of my schoolmates - Anik Bhandari, Anirudh Ganeriwal, and Devaj Jhunjhunwala who wanted to help people achieve their health goals in the most scientific manner possible. After many brainstorming sessions, we came up with the start-up idea, Food Darzee. It's a health and nutrition company that aims to deliver tailor-made nutrition food and nutrition-related consultation. After people come on board with us, our nutritionists get in touch with them to understand their lifestyle and chart out a course and decide whether they have to follow the ketogenic diet, high protein low carb diet, or the balanced diet. This is then communicated to the culinary team, who prepare calorie counted, macro counted meals specifically for them. Our nutritionists keep a tab of daily progress and give suggestions on what to retain and what to change. The logistic team delivers the food at locations convenient to the subscribers in Mumbai, Pune, and Delhi. With a team of 50 nutritionists, we have served more than 50,000 customers and delivered over 2.5 million meals."
Follow Dr. Siddhant Bhargava on Instagram for more tips and fun content around nutrition and health!
Also Read: #KetchupTalks: Nutritionist Janvi Chitalia discusses the importance of gut health