Take a look at the week's entertainment roundup to know what happened, from Dum Maro Dum being featured in Apple's launch video to everything else that happened!
Catch up on all the news of the entertainment industry with this weekend dose of our entertainment roundup. The song Dum Maro Dum was featured in Apple's launch of the iPhone 13 but what is the true story behind it and how Usha Uthup and Zeenat Aman reacted to this news. Taapsee Pannu, Arshad Warsi, and Emraan Hashmi all three have gone through some serious body transformations for their next projects. The K-Pop band BTS has been felicitated by the South Korean Prez, to accompany him to UNGA and their song Dynamite has now become a part of Rolling Stone's 500 greatest songs list. Priyanka Chopra Jonas joins Producers Guild of America as a member. She also wished her husband Nick Jonas his Birthday. Plus she apologies for her part in the show 'The Activist' whose format has now been changed after facing much backlash from the public. Jennifer Aniston talks about dating rumors with David Schwimmer and calls him a brother and also opens up about what the show FRIENDS mean to her.
All of this and much more news from around the world of entertainment. Start scrolling to find out!

Jennifer Aniston on rumors of dating David Schwimmer and the show 'FRIENDS'
Actress Jennifer Aniston, while addressing rumors about her and 'Friends' co-star David Schwimmer dating each other, said, "That was bizarre." "I could not believe that, actually. Like, really? That's my brother," Aniston told Entertainment Tonight. "But I understand it, though. It just shows you how hopeful people are for fantasies, for dreams to come true," she added. She said that her show 'Friends' was her "happy pill" for all the 10 years that it ran on television. She added that reuniting with her 'Friends' co-stars during the Friends reunion was nostalgic. "A lot has changed and we have all gone down different roads, not so easy and some easy…for each of us," she said.
Will it solve anything: Pratik on Raavan Leela renamed to 'Bhavai'
Speaking about his film being renamed from 'Raavan Leela' to 'Bhavai', after receiving audiences' requests for the title change, actor Pratik Gandhi, said, "We aren't showing any interpretation of Ram or Raavan in the film. The film is not at all about it." "We changed the name, but will that solve anything?" he said.
Kangana Ranaut to play Sita in the period drama film 'The Incarnation – Sita'
Kangana Ranaut has been roped in to essay the role of Goddess Sita in an upcoming project titled 'The Incarnation – Sita'. The film will be helmed by Alaukik Desai and it is stated to release in Hindi, Telugu, Tamil, Malayalam, and Kannada. Speaking about the film, Alaukik said that "this pious journey will change the course of how we perceive our mythology".
BTS felicitated by South Korean Prez, to accompany him to UNGA and their song Dynamite becomes a part of Rolling Stone's 500 greatest songs list
K-Pop boy band BTS on Tuesday was appointed as the Presidential Envoys for Future Generations and Cultures by South Korean President Moon Jae-In. The band will accompany the President to the 76th UN General Assembly which will be conducted later this month. Each BTS member was felicitated with a certificate of appointment along with a diplomatic passport and a fountain pen. K-Pop boy band BTS' song 'Dynamite' has also secured the 346th position in Rolling Stone's '500 Greatest Songs of All Time' list. The magazine remade and released the list on Wednesday for the first time since 2004.
YRF conducts 2nd phase of COVID-19 vaccination drive for industry workers
Aditya Chopra's Yash Raj Films (YRF) recently conducted the second phase of the COVID-19 vaccination drive for the workers of the Hindi film industry in Mumbai. The first phase was held in June when more than 4,000 people were vaccinated against the virus. "We want…industry to bounce back…and…workers to have financial stability," Akshaye Widhani, Senior Vice President of YRF, said.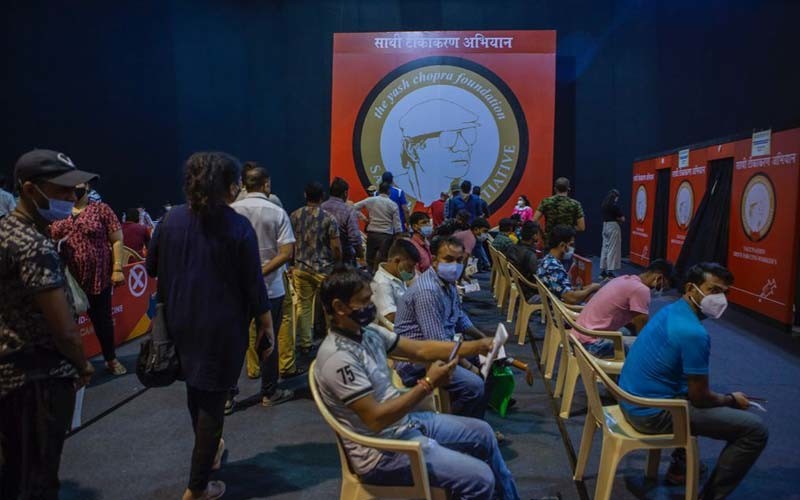 Drake beats Madonna, The Beatles; creates Billboard Hot 100 record
Canadian rapper Drake has become the first artist to claim nine out of the top 10 positions on Billboard Hot 100 with his song 'Way 2 Sexy' at Number 1. This brings up his record for the most total top 10s to 54 songs. Madonna is next with 38 songs, followed by The Beatles with 34, and Rihanna with 31.
Claire Foy wins Guest Actress Emmy for a 2-minute role in The Crown
British actress Claire Foy won the Creative Arts Emmy in the Guest Drama Actress category for her two-minute appearance in the fourth season of 'The Crown'. Foy had essayed the role of Queen Elizabeth II in the first two seasons of the show. The actress appeared in a flashback scene in the eighth episode of the fourth season.
We laughed: Moose Jattana reveals her mother's reaction to her being bisexual
Ex-Bigg Boss OTT contestant Moose Jattana spoke about coming out as bisexual on the show. She said that she never came out to her mother but just casually mentioned that she was going on a date with a woman. She added, "It's not a big deal in my house. So it shouldn't be a big deal to anyone else."
Apple used the song 'Work All Day' that sampled 'Dum Maro Dum' in iPhone 13 launch video
During the Apple event on Tuesday, several Indian social media users pointed out that the 1971 song Dum Maro Dum was played during the launch of the iPhone 13. However, the song that was actually used in the iPhone 13 ad is 'Work All Day' by Footsie, which samples the 1971 Bollywood hit. Footsie is an artist from the United Kingdom. Reacting to RD Burman's composition Dum Maro Dum being featured during the launch of iPhone 13, singer Usha Uthup said, "This is a very special, golden moment for RD Burman." She added, "I wish he was alive to enjoy it." Zeenat Aman also reacted to the song Dum Maro Dum being featured in Apple's launch video saying it was exhilarating to learn that 1971 music is still so relevant. She further said she had no idea back then the song would become such a hit. She starred in the song with Dev Anand.
Priyanka Chopra joins Producers Guild of America as a member, wishes her husband Nick Jonas on his Birthday, and apologies for the show 'The Activist'
The Producers Guild of America (PGA) has inducted actor-producer Priyanka Chopra as a member of the organization. Priyanka took to Twitter to express her gratitude towards PGA and wrote, "Grateful to be inducted." It's a non-profit trade organization that represents, protects, and promotes the interests of all members of the producing team in film, television, and new media." The desi girl took to Instagram to wish her husband Nick Jonas on his birthday. She shared a picture of herself with the singer and wrote, "Love of my life. Here's wishing the kindest most compassionate loving person I know a very happy birthday. Thank you for being you." Several celebrities also wished Nick in the comments section. The actress also apologized for her participation in the CBS show 'The Activist' in the wake of controversy and social media backlash over its format. "The show got it wrong…and I'm sorry…my participation in it disappointed many of you," she wrote. The show, which was going to be a five-episode competition series between activists, will be changed to a one-time documentary special.
Kenneth Branagh's 'Belfast' wins TIFF People's Choice Award
British filmmaker Kenneth Branagh's semi-autobiographical, black-and-white family drama film 'Belfast' won the People's Choice Award at the Toronto International Film Festival 2021. The award, which is voted by festivalgoers at TIFF and considered the festival's top honor, is widely viewed as an Oscar precursor. The previous nine winners of the award secured the Best Picture Oscar nomination.
Marvel movies just cut and paste of others: Denis Villeneuve
French-Canadian filmmaker Denis Villeneuve, on being asked if Marvel movies should be considered cinema, said that they are nothing more than a 'cut and paste' of other movies. "Perhaps these types of movies have turned us into zombies a bit," Villeneuve said. "Some filmmakers…add a little color to [Marvel movies], but they're all cast in the same factory," he added.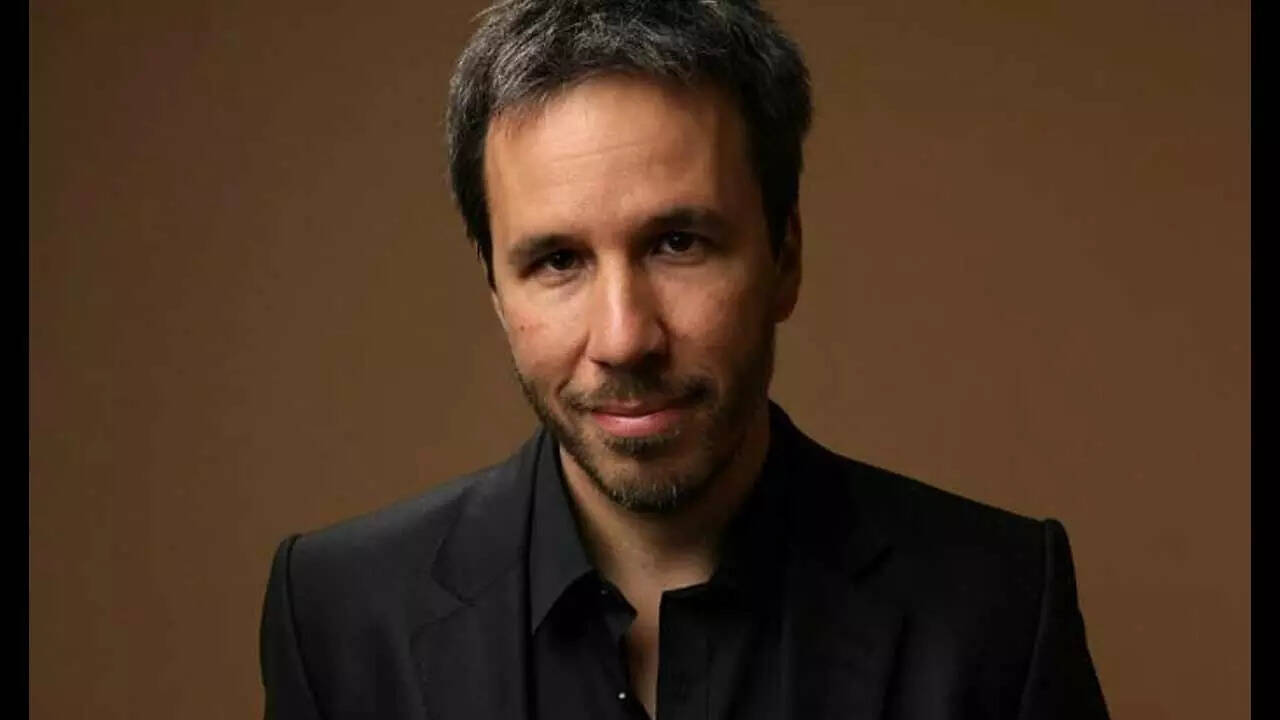 Tom Cruise gets a call from SpaceX's first private crew in orbit
Hollywood actor Tom Cruise on Friday got a call from the first private crew orbiting Earth in Elon Musk-owned SpaceX's Dragon capsule. The crew, consisting of space tourists Rook, Nova, Hanks, and Leo, provided a live update about life aboard the spacecraft to Cruise. Mission control shared the news on Twitter writing, "Maverick, you can be our wingman anytime."
Anupam Kher conferred an honorary doctorate by the Hindu University of America
Bollywood actor Anupam Kher on Saturday was conferred an honorary doctorate in Philosophy Of Hindu Studies by the Hindu University of America. The degree reportedly gives Kher a platform to talk about the philosophy of Hinduism, the oldest culture in the world. Kher shared a video of the event on social media, calling it a major highlight of his life.
Emraan Hashmi undergoes a physical transformation, shares a video of his training
Actor Emraan Hashmi took to Instagram to share a video of his training as he underwent physical transformation reportedly for his next project. He captioned his post, "Dear fat, prepare to die." Reacting to the video, director Mohit Suri commented, "Way to go tigerrrrrr!!" Meanwhile, a fan commented, "This inspires me to join the gym right now."
I worked hard for this compliment: Taapsee on 'mard ki body' tweet
Actress Taapsee Pannu on Monday responded to a tweet calling her physical transformation "mard ki body". "All I will say is…Just remember this line and wait for 23rd September…and advance mein THANK YOU I really worked hard for this compliment," the actress tweeted. Taapsee will soon be seen in an upcoming sports film titled 'Rashmi Rocket'.
Actor Arshad Warsi undergoes physical transformation for his next project
Actor Arshad Warsi took to social media to share pictures of the physical transformation he underwent for his next project. "Long way to go, but getting in shape for my next project," he captioned his post. Commenting on his post, Ranveer Singh wrote, "Come onnnnn get ittttt," meanwhile, Riteish Deshmukh wrote, "Incredible." Actor and WWE wrestler John Cena took to Instagram to share the body transformation pictures of actor Arshad Warsi.
Amitabh Bachchan asked by a fan why he had to do a pan masala ad, actor responds
Amitabh Bachchan has responded after a fan asked him why he appeared in a pan masala advertisement. "If someone is doing good in any business, one shouldn't think why we're associated with it," he said. "Yes, I'm getting money from the ad, but several others working in the industry are also getting employed and paid because of it," Bachchan added.
Netflix sued for $5 million by chess legend over 'sexist' line in Queen's Gambit
The world's first female chess grandmaster, Nona Gaprindashvili, is suing Netflix for $5 million for a line in its series 'The Queen's Gambit' that claimed she "never faced men", calling it "grossly sexist and belittling". According to the lawsuit, she had faced at least 59 men. "It's my entire life that has been crossed out," the 80-year-old from Georgia said.
Aamir Khan's 'Laal Singh Chaddha' wraps production
Aamir Khan's upcoming film 'Laal Singh Chaddha' has finished its production, the makers announced on Friday. Helmed by Advait Chandan, the film also stars Naga Chaitanya, Kareena Kapoor, and Mona Singh. 'Laal Singh Chaddha' is a remake of the Academy Award-winning film 'Forrest Gump', which featured Tom Hanks, Robin Wright, Gary Sinise, and Sally Field.
Chris Pratt, Sam Richardson team up for action-comedy 'Stranded Asset'
Actor Sam Richardson is set to star in an action-comedy film, 'Stranded Asset', which will be produced by Chris Pratt. The 'Guardians of the Galaxy' actor, who previously worked with Richardson in 'The Tomorrow War', confirmed the news on Instagram, writing, "Get ready to laugh your ass off!" "Be on the lookout for #StrandedAsset," Pratt added.
Shoojit's production 'Deep6' to premiere at Busan Film Festival
Madhuja Mukherjee's 'Deep6', produced by Shoojit Sircar, Ronnie Lahiri, and Avik Mukhopadhyay, will have its world premiere at the 26th edition of the Busan International Film Festival. The film, starring Tillotama Shome, Chandan Roy Sanyal and Soumitra Chatterjee, will be screened under the 'A Window on Asian Cinema' section. The film festival will be held from Oct 6 to Oct 15.
Steven Spielberg's 'West Side Story' to release in India on Dec 10
Filmmaker Steven Spielberg's upcoming film 'West Side Story' is set to release in India on December 10. The film, an adaptation of the famed 1957 Broadway musical of the same title, stars Ansel Elgort, Rachel Zegler, Ariana DeBose, and David Alvarez, among others. The screenplay is penned by Tony Kushner, who has previously worked on films like 'Munich' and 'Lincoln'.
Ananya, Siddhant, and Adarsh Gourav to star in 'Kho Gaye Hum Kahan'
Actors Ananya Panday, Siddhant Chaturvedi, and Adarsh Gourav will star in the film 'Kho Gaye Hum Kahan'. Written by Zoya Akhtar, Arjun Varain Singh, and Reema Kagti, it's a digital age story of three friends in the city of Mumbai. It's directed by Arjun Varain Singh and the film was announced in a very chic and urban style resonating with the new generati
Manoj replies to user asking who's best between Nawazuddin, Pankaj and himself.
National Award-winning actor Manoj Bajpayee on Thursday replied to a Twitter user who wrote "Who's the best?" while sharing a collage featuring Nawazuddin Siddiqui, Pankaj Tripathi, and him. "These two names (Nawaz and Pankaj) are THE best…You raised my status by giving my name. Thank you!" Manoj wrote. "All three of you are gems of Hindi Cinema," a user commented.
Hope you are all caught with the week's entertainment dose!
For more entertainment content follow us @socialketchupbinge